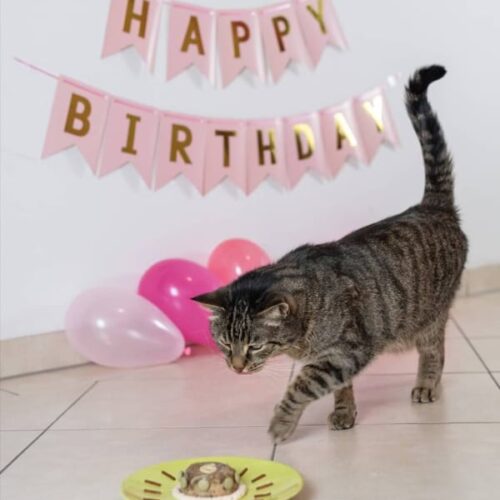 The Laziest Recipe for B-Day Pet Cakes for Cats
Make fancy birthday cakes for your felines in 5 minutes! Don't believe that it is real? One moment! Only three ingredients and several minutes of your time are required.
1

Cat food can
Liver or fish pate for decoration
Dry cat treats for decoration
Prepare birthday cakes for cats to eat with no hassle. Just take a can with cat food from the fridge.

Shake it off onto the serving plate.

Add some decorations at your fancy. For example, take a cooking bag and draw a circle (made of pate or other sauce) around the canned food.

Put some dry cat treats to the top together with the birthday candle.

Ready! Maybe this is not about the designer Cat Noir birthday or Pusheen cat cake but yummy for your dear feline!