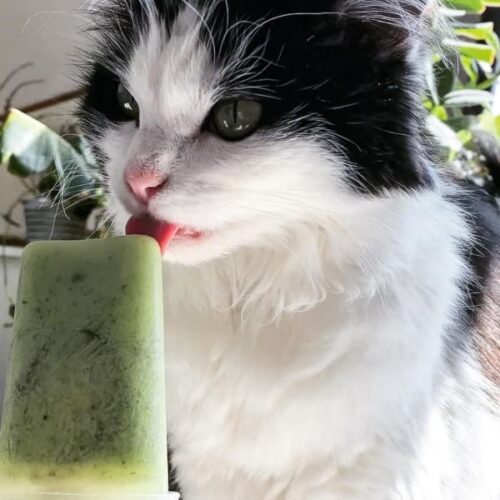 Cucumber Cat Ice Cream
This is great homemade ice cream for kitty buddies in summer. Especially, if your fluffy pet companion adores cold treats.
2-3

Cubes of ice

200

ml

Greek yogurt or cat milk

1-2

Cucumbers

4

Ice cream trays with sticks
Blend cucumbers for your healthy cat ice cream.

Add ice cubes and blend the mixture one more time.

Mix cucumbers and ice with the liquid (cat milk or yogurt).

Pour the mixture into the ice cream trays.

Put sticks inside the molds. Place the ice cream trays into the freezer.

Wait up to 5-6 hours to make the dessert frozen.
This recipe can be repeated with fruit ingredients like banana and kiwi as well. Store ice trays with vegetable or fruit

cat ice cream

for no more than 2 weeks.