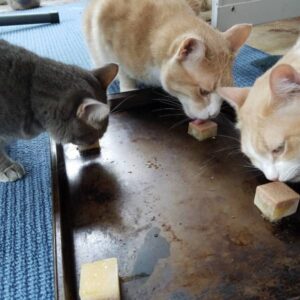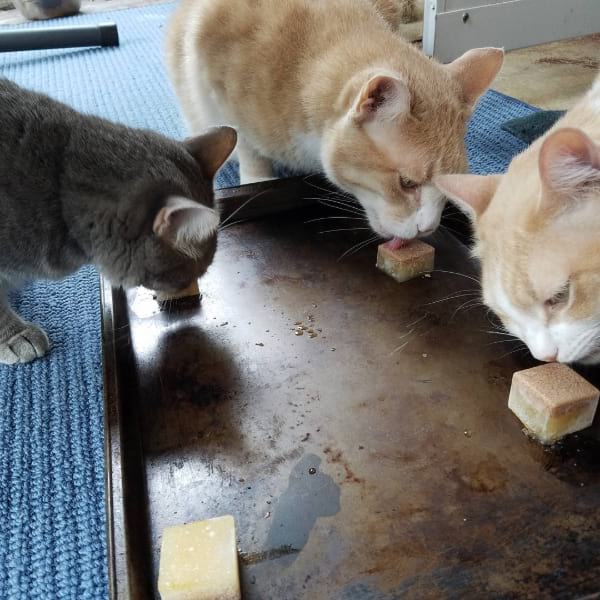 Icy Tarts for Cats
This is a great recipe for the first-ever ice cream for your bewhiskered buddies. Cats will be happy to taste such DIY icy treats made of their favored products.
100

ml

Home-made gravy

4

oz

Cat milk or regular ice cream
Blend the gravy fine to make the first layer of the dessert.

Cool the gravy off for the tart. Put this ingredient into the molds.

Let the gravy stay in the freezer for 2-3 hours.

The second layer is something white - take vanilla ice cream or any dairy products.

Put over the frozen gravy in the mold the second layer of white color.

Let the tart be frozen (4-5 hours in the freezer).
Enjoy

cats eating ice cream

! When you take the tart out of the mold, the upper layer will be the main dish (frozen gravy) and the bottom one will be the dessert. A doubled pleasure is guaranteed!