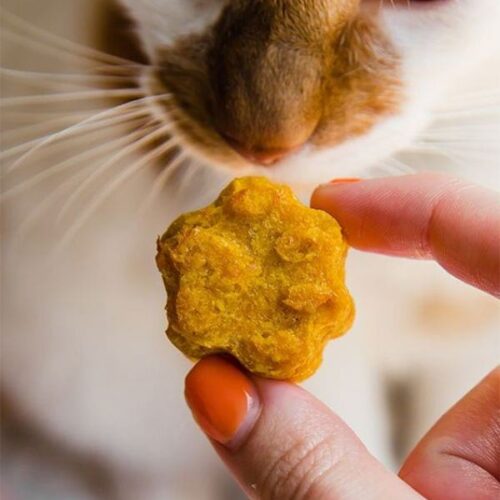 Salmon Slices DIY Cat Treats
When it comes to the soft dry cat food recipes, the salmon cat treats recipe given below is a favorite! It's quick and easy. Besides, it doesn't need a lot of ingredients but such taste cat snacks will make your feline feel good and energetic.
Canned Salmon

1

Egg
Wheat Flour
Drain canned salmon and place it in a stand mixer. Stir it properly.

Add one egg, flour to the salmon, and blend well to get a well-combined mixture.

Spread the mixture onto the baking sheet and slice.

Preheat the oven to 340 F and place the baking sheet there for 20 minutes.

Remove it, cool your chewy treats, and serve.