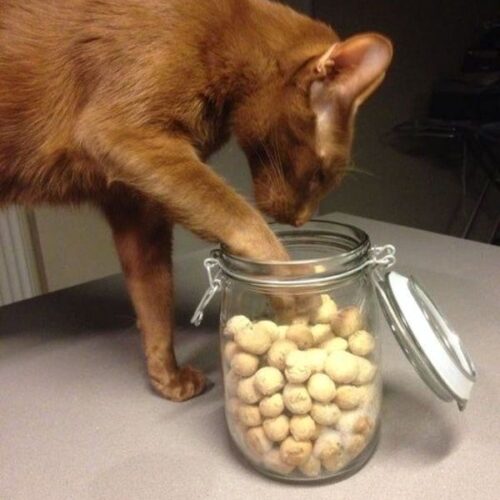 Homemade Cookies for Cats
If you want to diversify your kitty's diet, try to make cat biscuits.
Blender

Oven

Baking Paper

Rack
Before making biscuits cats treats, heat up the oven to 350 degrees.

Take dry baby food and mix it properly in a blender. Then add some water to it and stir until you get a well-combined consistency.

Form small balls from this mixture, flatten and place them into the baking paper.

Place the rack in the oven and bake for 30 minutes.

Take it out, cool, and serve the cat cookies.