Wondering how to make cat food by yourself? You've come to the right spot. Here you'll find some interesting vet-approved recipes of homemade cat treats. Look at them and choose the most suitable cat treat recipes for your fur ball.
Homemade Cat Treats Recipes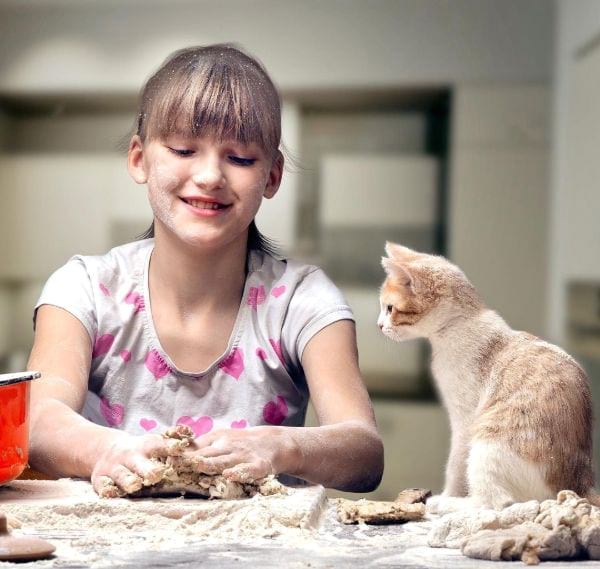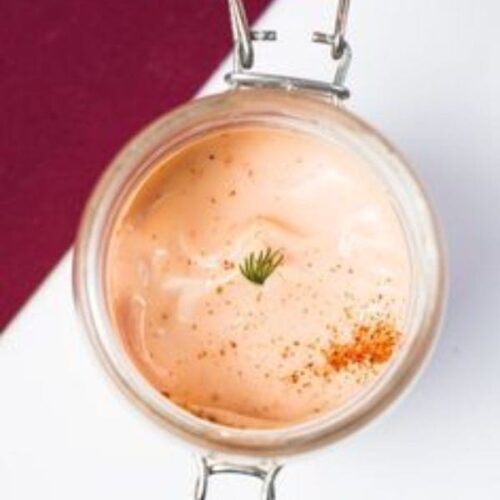 Grain-Free Fish Puree with Potato Flakes
Homemade cat treats grain-free based can be great cat treats for those cat parents who think that their kitties deserve a well-balanced diet. One of the most delicious homemade cat food recipes that contain no grains consists of only two products, but be sure your furry favorite will appreciate your cat treat care. 
Equipment
Food Processor

Oven

Cookie Sheet

Cake Pan

Spatula

Hot Pads

Cooling Rack
Instructions 
Heat up the oven to 350 F.

Mix the fish and potato flakes with the help of a food processor. Mash up these components and get the dough consistency.

Take a spatula and spread the mixture into a cake pan.

Put the cake pan with the mixture in the oven and bake it for 20 minutes.

Delete the moisture for the treats. To make this, you can use a cookie sheet. Just place a cooling rack on it. Flip the cake pan with the baked dish on this cooling rack and cover the treats with one more cooling rack. Such an easy process will help you remove the moisture and be sure that the treats will be sparingly to touch.

Place the cat dish back in the oven and bake it for 15 minutes more.

Remove the cat treats from the oven and cool the dish before letting your cat taste it.
Related: Best ice cream recipes for your kitty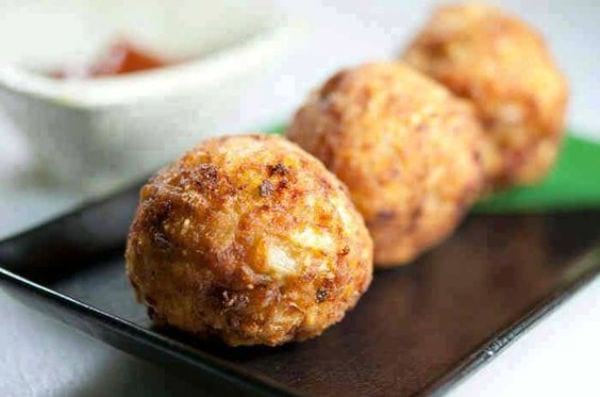 Tuna Balls with an Egg White
Actually, it isn't difficult to delight your four-legged cutie with a delicious cat dish. And it doesn't take you much time!
Equipment
Food Processor

Baking Sheet

Oven
Ingredients  
1

Can of Tuna in Water
Tuna Water
Cooked Egg White
Cornmeal
Spelt Flour
Instructions 
Chop an egg white and combine with tuna in a food processor. Then add some tuna water and blend the moisture properly. Place cornmeal and spelt flour in a food processor and blend until you get a well-combined mixture.

Form small balls from the mixture.

Preheat the oven to 350 F.

Place these balls on the greased baking sheet and put them in the oven. Bake the balls for 20 minutes until they become slightly browned.

Cool the dish and serve your homemade cat treat it to your picky cat.
Notes
The recipe includes tuna. Well, is tuna good for cats? Can cats eat canned tuna? Most cat experts say that a tuna-based diet isn't good for felines, especially when it comes to canned tuna meals. However, you can pamper your kitty with homemade tasty treats with canned tuna and an egg white one or two times a week. These tuna treats can be awesome for your kitty.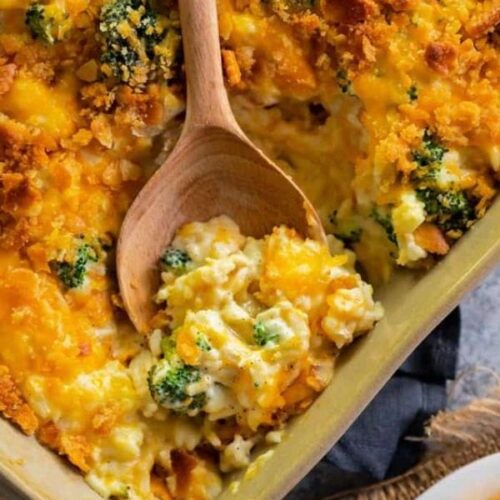 Chicken with Rice Tasty Meal
Popular homemade chicken cat treats can't also be ignored. Here's one of the most interesting and healthy cat treats you can make for your adorable favorite.
Equipment
Food Processor

Baking Sheet

Rack

Parchment Paper

Oven
Ingredients  
1

Large Egg
Cooked Chicken
Parsley
Brown Rice Flour
Olive Oil
Cooked Brown Rice
Instructions 
Heat up the oven to 325 F and place a rack in the middle of it. Leave the parchment-lined baking sheet aside.

Blend egg, olive oil, water, and parsley. Then put this mixture in a food processor, add cooked and chopped chicken and puree properly. Place rice flour and cooked rice into this mixture and stir to make the dough.

Roll dough onto the prepared baking sheet and put it in the oven. Bake for 12 minutes.

Take a rack out of the oven. Let the dish cool a little. Cut into small pieces and return to the oven for 8 minutes.

Remove the homemade treats, cool them, and serve.
Check out these homemade cat soup recipes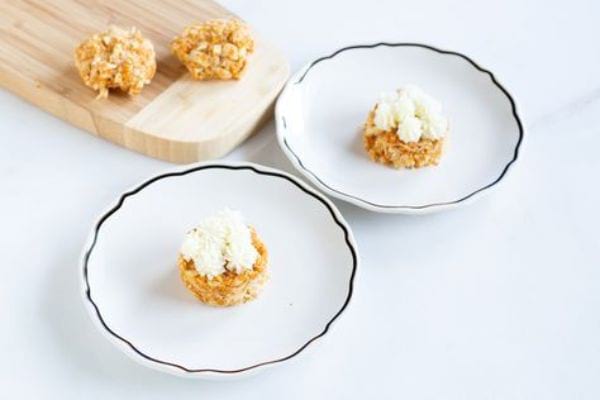 Festive Cat Cake Recipe
Homemade cat treats tuna-based recipes are highly demanded among those cat lovers who want to make their cats happy and healthy.
Equipment
Mixing Bowl

Round Cookie Cutter

Baking Paper

Plate
Ingredients  
Mashed Sweet Potato
Tin of Tuna in Spring Water
Wheat Flour
Instructions 
Drain a tin of tuna in spring water and place it in a mixing bowl. Combine tuna with mashed sweet potato and some flour to the bowl and blend this mixture properly.

Take a plate and put a round cookie cutter on it. Spread both with baking paper. Spread the mixture into the lined ring and spoon it out evenly.

Place the mixture on the fringe for 10 minutes.

Remove from the fridge and serve.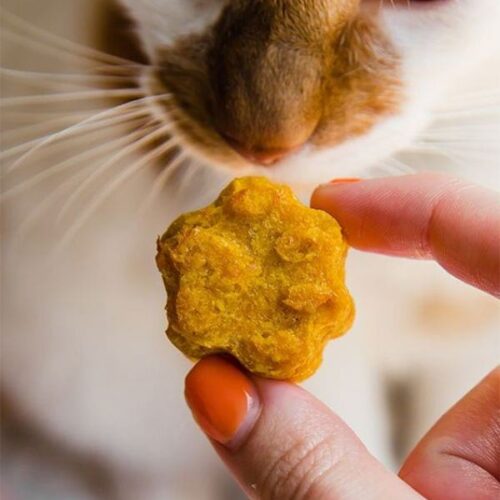 Salmon Slices DIY Cat Treats
When it comes to the soft dry cat food recipes, the salmon cat treats recipe given below is a favorite! It's quick and easy. Besides, it doesn't need a lot of ingredients but such taste cat snacks will make your feline feel good and energetic.
Ingredients  
Canned Salmon

1

Egg
Wheat Flour
Instructions 
Drain canned salmon and place it in a stand mixer. Stir it properly.

Add one egg, flour to the salmon, and blend well to get a well-combined mixture.

Spread the mixture onto the baking sheet and slice.

Preheat the oven to 340 F and place the baking sheet there for 20 minutes.

Remove it, cool your chewy treats, and serve.
⇒ Best Cat's Birthday Cake Recipes
Homemade Cat Treats with Oats
Search for some easy cat treat recipes with all natural ingredients, focus on those that consist of oats or oat flour.
Equipment
Oven

Baking Sheet

Rack

Food Processor

Spice Grinder (if you use oat)
Ingredients  
Oat or Oat Flour
Canned Salmon or Tuna
Olive Oil

1

Egg
Dried Catnip
Instructions 
Take some oat flour or make it by yourself - grind oats in a spice grinder.

Preheat the oven to 350 F and place a rack in it.

With the help of a food processor, mix drained salmon or tuna, one egg, oat flour, olive oil, and catnip.

Form little balls from this mixture on a floured surface and put them on the baking sheet.

Place the baking sheet in the oven and bake for 10 minutes.

Remove a rack, cool, and serve to your kitty.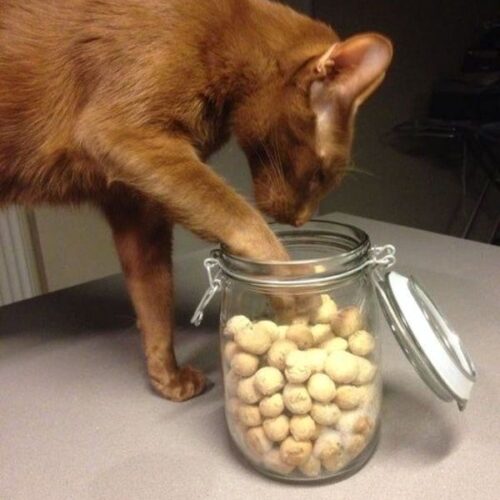 Homemade Cookies for Cats
If you want to diversify your kitty's diet, try to make cat biscuits.
Equipment
Blender

Oven

Baking Paper

Rack
Instructions 
Before making biscuits cats treats, heat up the oven to 350 degrees.

Take dry baby food and mix it properly in a blender. Then add some water to it and stir until you get a well-combined consistency.

Form small balls from this mixture, flatten and place them into the baking paper.

Place the rack in the oven and bake for 30 minutes.

Take it out, cool, and serve the cat cookies.
Get to know How to Make Cat Food Gravy?
Frequently Asked Questions
What can I give my cat as treats?
Above you'll find some of the best homemade cat treat recipes that include canned tuna and salmon, chicken, rice, oat, etc. Check out these recipes one more time and include some of them into your tiny cat's diet plan.
How do I make wet food into treats?
That isn't so difficult to do. Just open a can of wet cat food, shake it out of the can and place it in a microwave oven for 2-3 minutes. Then cool and serve your homemade treat to your cat.
How long do homemade cat treats last?
Actually, your feline doesn't need homemade cat treats every day. But if you want to pamper your furry ball, you can do this almost every day or several times a week.
Conclusion
Offering your kitty DIY cat food is a great choice to show your appreciation and diversify your cat's diet. Besides, it doesn't take much time to cook food for cats but you should realize that your cutie will necessarily meow 'thank you' to its caring and attentive master.