All the owners of the bewhiskered pets are interested in superfoods for cats. The nutrition of the feline buddies should be vitamin-rich. A well-balanced diet with various healthy ingredients is required for the pets' well-being. Most caring owners of feline males and females prefer feeding their beloved fluffy friends with purchased or homemade gravy for cats.
This is one type of wet food for bewhiskered pets. But is it enough to feed your feline buddy with the gravy only or is it reasonable to cook the broth for cats as well? Let's dive into the topic of feline-friendly diets, traditional nutrition recommended by experts, and cat food alternatives.
Cat's Gravy Dos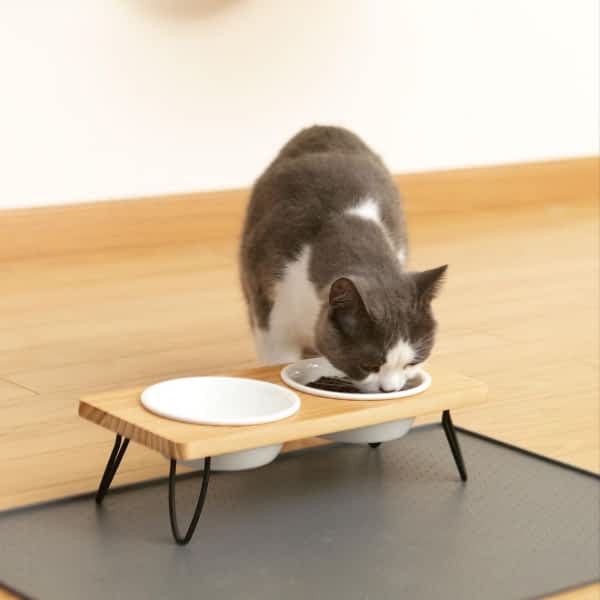 Is gravy good for cats? Of course, it is. But the healthiest gravy should be well-balanced. Its list of ingredients should include essential nutrients that are beneficial and safe for felines. The best gravy cat food contains low-sodium and low-fat components. According to ICC recommendations, the absence of high-allergic and even harmful ingredients like garlic, grapes, spices, and salt is a must to make the diet of the bewhiskered pet companion healthy.
If all the above-mentioned requirements are met for the homemade wet cat food or cat jelly food purchased in the zoo shops, the gravy is not lacking in the following dos:
Keeping the feline kidneys and bladder flushed;
Keeping the urine pH normal;
Keeping the water balance of the cat (e.g. LIL gravies contain 80% water);
Provision of high-protein and low-carb nutrition to feline buddies.
Additionally, many owners say that liquid cat food like gravies is loved by their bewhiskered buddies more than dry nutrition variants. There are many nutritionally balanced tinned products for felines on the modern market like Friskies shreds or Sheba cuts to choose from. But you can use cat food recipes and cook a tasty and vitamin-rich gravy yourself!
Gravy for Cats – Don'ts
Some of the ready-to-use tinned gravies contain harmful ingredients that are needed for their preservation, color patterns, and other characteristics. Nevertheless, these liquid foods cats love very much. The reason is flavor intensifiers that can harm the feline's health.
Even if you are selecting the gravy for picky cats, avoid too colorful kittie sauce and sharp aromas of shrimps, cod sole, tuna, salmon, etc. These products can contain many preserving agents and aggressive spices.
The main CONS of the gravy for cats are:
Higher prices in comparison with dry cat food (especially, premium branded ones like Sheba cuts in gravy or Royal Canin Intense Beauty);
The risk of harmful ingredients and aggressive spices in the gravy composition;
Most of the gravies are high-fat and high-carb, so they may be dangerous for cats' digestive systems.
It is recommended to surf homemade cat food recipes to cook the treats for your pet yourself. This way you will be sure that all the ingredients are healthy. There are many ways to make the gravy for senior cats or young ones with regard to their physical needs.
Let's take a closer look at the most popular recipes. Select one or several at once to treat your pet companion with delicious and healthy homemade cat food gravy.
How to Make Cat Gravy?
A traditional cat food gravy recipe includes chicken broth and breast together with carrots. All the components are healthy and do not make the treats too fatty. Let's take a closer look at the PROS of all the ingredients. Making cat food will not take much time and money.
Chicken Broth
This component is rich in nutrients. Chicken meat and bones contain many proteins, vitamins, and minerals.
The broth is a high-liquid ingredient that will support the normal hydration level of the feline organism.
The chicken broth is helpful for normal cat kidney functionality as well.
Chicken Breast
This component of the DIY cat food contains a few bones, so it is easy to blend, chop, and mix with other ingredients.
The chicken breast contains many proteins that are required for the young felines' growth and the sound health of senior bewhiskered pets.
Carrots
The cat's digestion requires fiber – carrots contain enough of this healthy microelement.
Additionally, carrots are rich in other vitamins and minerals including beta carotene, K1, B6, etc.
The canned cat food gravy often contains some meat (including poultry) and vegetables (carrots, broccoli, etc.). The treats made of chicken broth and breast together with carrots are not lacking in nutritive healthy components that will make a cat active and full.
It is possible to make the best cat food with gravy at home. These treats will be budget-friendly but delicious and beneficial for feline health. Let's check the most popular homemade wet cat food recipes that are far from time and money-consuming.
Gravy Recipes for Cats
How to make gravy for cats? Here are 5 recipes to make homemade treats at the modest budget spent on the ingredients. Use these recommendations to vary the gravy-only cat food diet.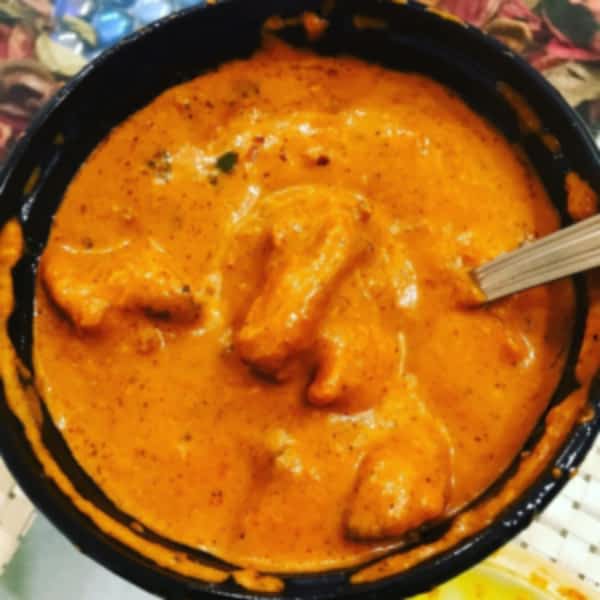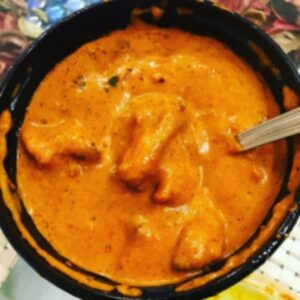 Chicken Gravy
If you've been looking for a protein-rich recipe for your picky eater, try this one.
Ingredients  
1

cup

chicken meat

2

cups

chicken broth

2

cups

water

1/2

tbsp

salt
Instructions 
Cook the chicken. Boil it in the saucepan. To do this, add 2 cups of water and chicken parts.

Add to the saucepan with boiled chicken for cats 2 cups of chicken broth.

Stir the gravy for about 1 hour. Add some salt to flavor the dish.

Cool the gravy. If chicken parts were not chopped, use a blender to make the sauce smooth.

Divide the gravy into two portions and treat your cat with ½ of the chicken sauce.

Store the 2nd portion in the fridge for not more than 2 days.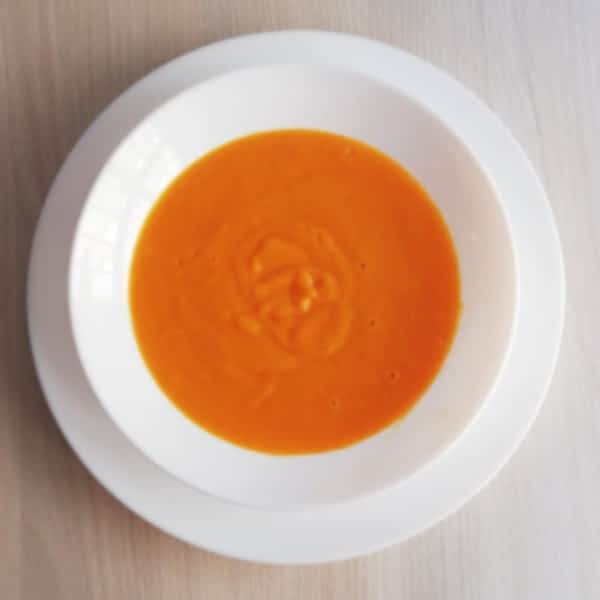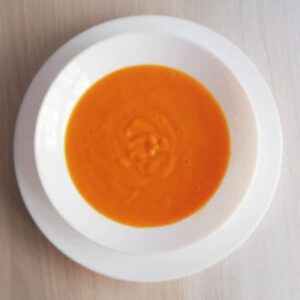 Chicken Gravy with Carrots
This meal is rich in beta-carotene, so you can be sure that your feline's fur is always soft and shiny.
Ingredients  
1

cup

chicken meat

1/2

cup

white chicken meat

1/2

cup

chicken parts for the broth

2

cups

chicken broth

2

cups

water

1

small

carrot

1/2

tbsp

salt
Instructions 
Cook the chicken broth. Add chopped carrot while preparing the first component. Use any chicken parts for the broth.

Use cooked chicken parts from the broth or add some white poultry meat to make the gravy rich in proteins.

Mix boiled white meat with the chicken broth and carrots. Add some salt and 2 cups of warm water.

Stir the grave for 30 minutes. Cool up the chicken and carrot sauce. Use a blender to make the smooth gravy for your cat.

If you would like to serve the gravy with chicken cuts, do not blend the sauce but chop all the ingredients.

One portion can be given to the cat right after the cooking process comes to an end. The second one should be put in the fridge (store the treat for not more than 2 days).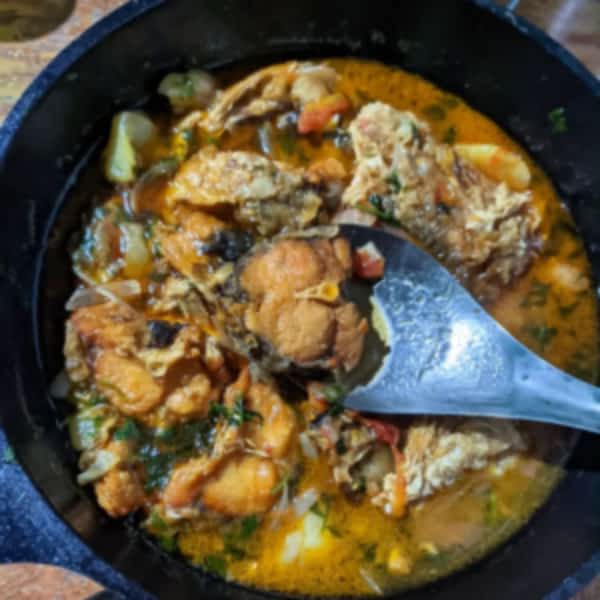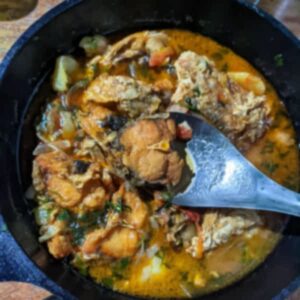 Fish Gravy
Cats will just go crazy after they try this dish because it has something that they just adore - fish.
Ingredients  
2

fillets

fresh fish

6

cups

water

1/2

tbsp

salt
Instructions 
Boil fish fillet. Cook the main component of the gravy for about 40 minutes.

Add water to the saucepan and stir the fish gravy for about 15 minutes.

Add some salt and stir the gravy for 10 minutes.

Cool it up and serve as your cat might like. For example, felines who love IAMS Perfect Portions (cuts in gravy) are likely to prefer chopped fish in a sauce but not blended. 

Divide into 2 portions. One portion can be used to treat your buddy, the leftover portion should be stored in the fridge (not more than three days).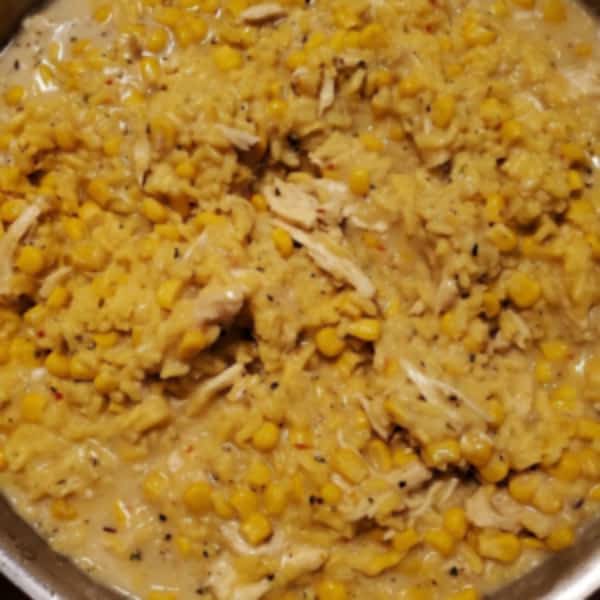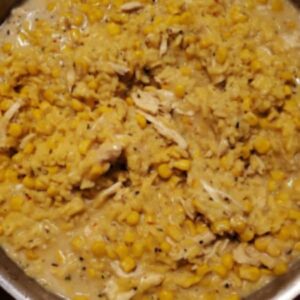 Chicken and Rice Gravy
This dish has enough protein that is vital for cats. Take a look at this easy step-by-step recipe.
Ingredients  
1/2

cup

chicken meat

1/4

cup

white rice

2

tbsp

olive oil

3

cups

chicken broth

1/2

tbsp

salt
Instructions 
Boil chicken meat to get the boiled poultry and broth. Add some salt to the saucepan.

Add 3 cups of warm water and rice. Cook for 10 minutes till the rice becomes soft.

Add olive oil and cook the gravy for 5 minutes.

Cool the gravy up and divide it into two portions. You can mash the gravy up to make a smooth consistency.

Treat your cat with one portion and put into the fridge the second portion of the just-gravy cat food (store it not more than 2 days).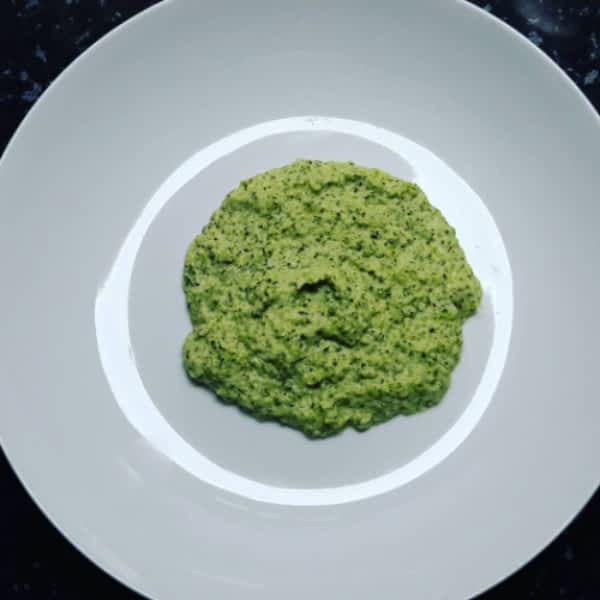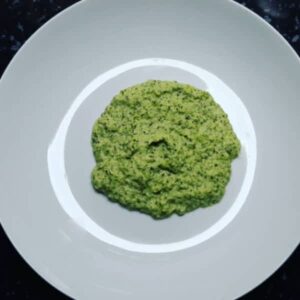 Egg Gravy with Broccoli
This recipe with broccoli will make your cat's diet varied. Another advantage is that it takes only 15 minutes to cook this meal.
Ingredients  
3

eggs

2

tbsp

salt

3.5

ounces

boiled broccoli

3

cups

water

for boiling eggs

2

cups

water

for the gravy
Instructions 
Hard boil 3 eggs. Use a saucepan and 3 cups of water.

Peel the eggs and mash them.

Add some before-boiled (leftover) broccoli and mash them.

Mix mashed broccoli and eggs, add some salt.

Add some warm water and blend the gravy for 1 minute.

Divide the mixture into 2 portions of the gravy. Treat your feline with one portion.

Put the 2nd portion of the gravy in the fridge (store not more than 1 day).
Cat Food for Cat That Like Only the Gravy
The most popular cat food recipes were overviewed. But not all felines prefer eating homemade gravy or other liquid treats. Do not worry if your bewhiskered buddy does not like the dishes you cook at home. A good alternative is to find cat food jars with healthy (low-fat and protein-rich) ingredients.
Today's market is not lacking in various variants. For example, Friskies Gravy Sensations is a good solution at a reasonable price. If you are searching for the best wet food for picky cats, it is recommended to pay attention to Blue Buffalo Tastefuls and Royal Canin Adult Instinctive (if your homemade cat food recipes for senior cats and mature felines are not liked by your pet).
Meet 5 top-selling products for your fluffy friends that adore cat food gravy only. All the tinned and canned variants of treats were tested by feline nutritionists and are available in savory centers of the cat food manufacturers (for example, Fancy Feast savory centers cat food, Purina Fancy Feast savory centers, etc.).
Royal Canin Digest Sensitive
A good alternative for homemade gravy for cats. There are only premium components free of grain, wheat, and corn. All the meat cuts are presented in gravy to support the optimal hydration of the felines. If you are searching for a good alternative to homemade diabetic cat food, Royal Canin Digest Sensitive is a good idea. It is super digestive-friendly:
No GMO;
No preservatives;
High protein contents;
High moisture.
We collected 5 best homemade cat birthday cake recipe
Fancy Feast Marinated Morsels
A premium-quality canned treat from Purina. This is the safe gravy for cats. The taste of marinated morsels is totally natural. There are no preservative ingredients. The gravy has a smooth structure with delicious cuts felines like. The notable features of the Fancy Feast treat are:
Helps support cats' hydration at a normal level.
Does not contain GMO and aggressive ingredients.
No fillers and grains, 100% free of wheat.
Sheba Perfect Portions Cuts in Gravy
If chicken recipes for cats do not impress your feline, it is better to purchase a well-balanced treat from a premium brand like Sheba. Poultry cuts in gravy portioned in small cans will please your fluffy buddy for sure. The cat food from Sheba contains:
GMO-free ingredients;
Natural chicken meat;
Grain-free components;
Vitamin-rich contents (Mg, B1, etc.);
High-protein kitties' sauce with cuts.
Fancy Feast Tuna in Gravy
Many felines are fish lovers, so tuna in gravy is a good idea to treat your pet. What food do cats like? Of course, they love natural and well-flavored meals. Tuna is a great variant for canned cat food. Fish includes many healthy microelements. Fancy Feast guarantees that their Tuna in Gravy:
Makes felines full fast and with non-GMO ingredients;
Includes only organic components free from fillers and artificial flavors;
Provides balanced diet and low-fat nutrition;
Obtains enough liquid content for optimal hydration.
Weruva Truluxe Steak Frites
If you believe that felines who adore chunky treats will never choose gravy for dry cat food, you likely know nothing about steak Frites from Weruva Truluxe. The can contains chunks made of grass-fed beef and vegetables (like carrots, pumpkin, etc.) in gravy. This cat food is considered truly luxurious because:
It contains superfoods (like vitamin-rich pumpkin, carrots, and sweet potato);
It is grain and GMO-free with no gluten and soy ingredients;
It is a happy blend of chunks and wet cat food;
Supports the health of the feline urinary tract.
Serving Gravy to Your Cat
There are several ways to serve the gravy. First, you can add it to the feline's bowl as the main meal. But be sure that your gravy includes enough nutritive microelements to replace any other treats with the kitties' homemade sauce. Canned cat food is usually well-balanced and can become the major dish in your feline's diet.
Other ways to serve the gravy are:
On wet food (broth, other liquid cat food);
On dry food (chumps and other dry food for felines);
On raw food (check simple raw cat food recipe variants on the Internet).
Saving Gravy to Feed Your Cat Later
The above-listed gravy recipes for cats allow feline owners to cook two portions at once. Sometimes you need to cook more treats because you have 2, 3, or even four bewhiskered pet companions at home. How to store the gravy for cats? Here is a list of helpful recommendations:
Be sure that all your servings in the fridge are not going to store more than the recommended period of time (1-3 days). Cook only the required amount of portions for your kitties.
You may freeze the gravy and microwave it before treating your bewhiskered companion. This way you may prolong storage terms up to 1-1,5 months.
Do not use leftover meat of poor quality for cat food. Cook the gravy from the high-quality products to save its flavor and healthiness for a longer period.
Frequently Asked Questions
Why does my cat only eat the gravy?
The answer is your feline likes its taste and flavor. Think about which ingredients make your cat go crazy. Try to cook homemade food made of these trigger components. Or feed your buddy with the beloved raw products (if these treats are healthy). Read in the article how to make cat food at home and have pretty good cooking!
Do cats get bored of eating the same food every day?
Exactly no. There are picky felines who prefer diversified diets with plenty of meals. But usually, all the bewhiskered males and females go crazy for tasty gravies made of chicken, fish, veggies, etc. If you are interested in how to cook chicken for cats properly, go to the article and read all the recommendations.
Can Cats Eat Gravy?
Cats can eat gravy, in moderation. While it's not a necessary part of their diet, most cats find the flavor and texture of gravy quite appealing. Besides, homemade cat food for cats that only like the gravy comes in various options, e.g. chicken gravy for cats or homemade gravy for senior cats that tend to have dental problems.
However, because of its high salt content and potential for containing other flavorings that may be harmful to cats (such as garlic or onion), DIY cat gravy should be given sparingly. If you do decide to give your cat gravy, make sure to choose a recipe that is specifically designed for cats and made with ingredients they can safely consume.
Final Word
Most cat owners would like to feed their darlings with exceptionally healthy food. Many felines prefer liquid treats like gravy made of poultry or other meat. There are many variants of canned cat food that are manufactured by popular brands like Purina, Sheba, etc. But it is always possible to cook gravies yourself. Just follow the directions of the recipe and please your kitty with delicious and protein-rich meals!