Many cats are picky eaters, so there is a wide variety of tastes and textures to satisfy the taste buds of even the fussiest feline. Homemade cat food gravy, pates, wet food, soups are suitable both as a daily meal and as treats you can pamper your beloved friend with.
Is soup good for cats? Yes, and we'll explain why. Can you make homemade soups? Yes, and we'll share the tastiest recipes. Is the preparation difficult?
No, with our recipes, any cooking routine will be enjoyable and won't take much of your time.
Check out these homemade cat soup recipes and choose the best meal solution for your four-legged friend.
What Are the Benefits of Cat Soup?
If you didn't know all the healthy and wholesome benefits a cat soup brings to your kitty, then the time has come! We will name only a few benefits that you should be aware of.
Detoxifies kitty's liver
Beef and chicken broth contain glycine (the simplest aliphatic amino acid), which removes toxins from the liver.
Chicken soup for cats strengthens the joints
Is bone broth good for cats? Bone broth, especially beef broth, contains a large amount of collagen (a protein that forms the basis of the body's connective tissue and ensures its strength and elasticity), therefore, the condition of your cat's cartilage, joints, and bones improves. Besides, the soup contains glucosamine and chondroitin, which are effective in fighting arthritis.
Improves digestion
Due to the collagen content, the intestinal mucosa is strengthened. Besides, the soup contains liquid, so it will increase your cat's daily water intake.
Improves feline's immune system
Bone broth contains bone marrow, which is a source of collagen, proteins, and amino acids. Therefore, it removes toxins and can kill bacterial and viral infections.
Promotes a balanced diet
Balance is very important for a cat's health, so the menu should be varied. Adding soup to the diet helps to make it richer and incorporate missing nutrients.
Homemade chicken broth for cats is excellent alternative food for toothache
If your buddy has dental problems, he should not eat solid food, which requires careful chewing. In such a case, soup can be a great alternative because it is easy to consume and contains all the vitamins your cutie needs.
Editor's Note 
Is ready-made cat soup food a good option?
While ready-made soups are practical, complete wet food is healthier. Additionally, certain soups could have dangerous components like:
Thickening agents high in carbs

Unpleasant preservatives

Chemicals that improve flavor
Soup for Cats Recipes
If you wonder, "how to make cat food at home?" or "how to make chicken broth for cats?", check out these easy recipes of meat broths or fish broths for cats. They are extremely easy, so even if you are a layman, you will handle it!
Editor's Note
What soup is safe for cats?
Light broths are a cat favorite. You can prepare them using the smallest amounts of carefully chosen veggies and herbs together with meat or fish stock. Besides, you can serve thick soup to your furry friend. Although it is less healthful than clear broth, cats occasionally prefer creamy soups with meat.
Chicken Soup Cat Food
Is chicken broth good for cats? Absolutely! This chicken stock soup will support your feline's joint health. Not to mention that it requires only 5 min prep time, so you will enjoy cooking it!
Ingredients  
Water

2

Chicken legs (with skin and bone)

1

Carrot

1

Stalk of celery
Instructions 
Chop the carrots and celery into small pieces.

Add chopped vegetables and chicken to the pot of water.

Bring to the boil and simmer for 90 minutes.

Store the soup in the fridge for no more than seven days, or store in the freezer for up to six months.
Notes
As you might see, this
chicken stock soup
includes celery. C
an cats eat celery? Yes, they can. This is one of the healthiest treats for cats.
A sick cat or a cat that is recovering from an illness or surgery has eating problems, so it is necessary to use various tricks that will stimulate the cat's appetite. Soup is ideal to entice your cat to eat, as it is easy to digest and can be reheated to enhance the flavor of the dish.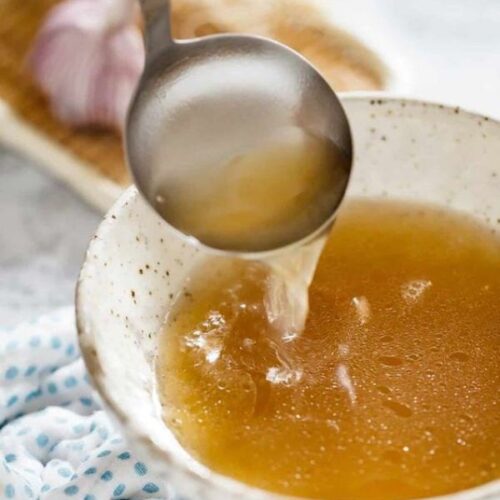 Chicken Broth for Sick Cat
Liquid food for sick cats is a win-win option if you want your cat to recover quickly. This recipe is unique because it is as healthy as possible for the cat and is as easy as possible for the cat's parents to prepare.
Ingredients  
Chicken bones

1

Carrot

1

Stalk of celery
Water
Instructions 
Put the chicken bones, whole carrots, and celery stalk into a soup pot.

Fill the pot with water. The water should completely cover the bones.

Cover the pot with a lid and simmer the broth slowly over low heat for about 6 hours.
Notes
After the broth is ready, be sure to strain it through a mesh strainer to eliminate the chance that your cat will eat bone shards. Also, only serve the soup to your cat after it has cooled completely.
Do you know How to Make a Birthday Cake for Your Cat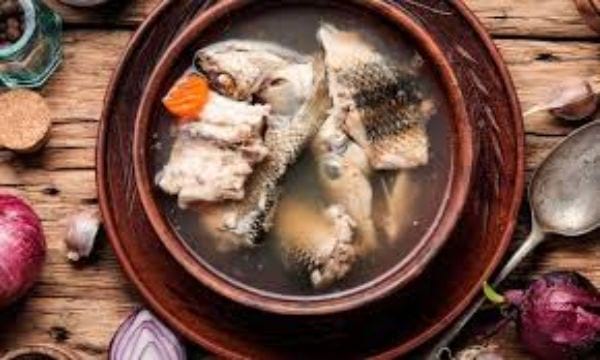 Fish Soup for Cats
Our recipe pairs fresh fish and canned sardines with vegetables for a quick, easy, and absolutely delicious fish stew.
Ingredients  
2

Canned sardines

1/2

Fish

2

cups

Water
Few stalks of watercress or peas

1/2

Mashed potato

1

Carrot
Instructions 
Cook the potatoes and carrots in a separate soup pot.

Cook the sardines over medium heat.

Chop the watercress and toss it into the pot.

Chop the carrots and potatoes with a fork or blender.

Cook half the fish until tender.

Place all ingredients in a deep soup bowl and blend until soup.
Notes
This recipe is great for fussy eaters or older cats.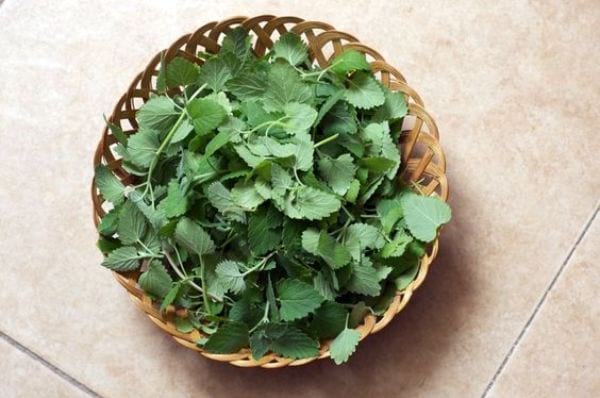 Catnip Soup
With a handful of ingredients, you will make a treat that your cat will go crazy for!
Ingredients  
1

cup

Chicken or beef soup

3

tbsp

Dried or fresh catnip
Instructions 
Bring chicken soup to a boil.

Add the catnip and let the soup steep until it turns greenish.

Let the soup cool.
Notes
You can serve the soup as a stand-alone meal, or mix it with wet or dry cat food.
Frequently Asked Questions
What kind of soup can cats have?
Cats will love it if you give them meat or fish broth for cats with all the nutritional ingredients that our furry friends need.
Can I make broth for my cat?
All pet parents have two options: either go for a ready-to-eat cat soup (for instance, you can buy Purina soup for cats, Fancy Feast soup, Friskies soup, or Lil soups for cats) or prepare soup at home using our handy recipes.
Can I feed my cat chicken soup?
Can cats have chicken broth? Absolutely yes. However, make sure liquid cat food doesn't have garlic or onions as they are harmful to your furry companions.
Is cooked chicken good for cats with kidney disease? Feeding your cat cooked chicken on a regular basis has been strongly recommended by the Royal Society for the Prevention of Cruelty to Animals, however, the cooked chicken should not constitute the entire diet.
Should soup or broth for cats be heated up?
The required temperature of cat food depends on various factors: the age of the cat and the degree of its sense of smell. It is believed that the food temperature of 35 °C is comfortable for our small feline friends. Heating food slightly will increase its flavor, but do not overdo it as too hot food can burn the mucous membrane.
Is There A Specific Way I Should Serve My Cat Bone Broth Or Soup?
Bone broth for cats is best served as a garnish for other foods. Pour over wet or dry cat food to give your pet's meal moisture and nutrients.
Is Bone Broth Good For My Cat's Skin And Fur?
Your cat's skin becomes more elastic and may heal from wounds more rapidly when your feline consumes meals high in collagen.
How Do Bone Broth And Bone Stock Differ?
The amount of time they are boiled is the main distinction between bone broth and stock. The broth is significantly more nutritious since the bones are boiled for a longer amount of time.
Is It Necessary To Cook Bone Broth For So Long?
Yes, it is. Collagen, amino acids, and other essential nutrients are drawn out of bones, ligaments, and cartilage during the lengthy boiling process.
Is It OK To Put Onion Or Garlic In My Cat's Soup?
Your cat should never be given garlic or onions. Whether it's a single large dish or a series of little servings over time, if the dose is high, your cat might get very sick or die. Since garlic is nearly five times as poisonous as onions, it poses a special risk to cats.
Can I Add Salt To My Cat's Soup?
You shouldn't salt the soup you give your cat. Cat food containing a lot of salt can result in sodium-ion toxicity. As little as 0.5 to 1 grams of salt per kilogram of body weight can harm a pet. Even one teaspoon can be deadly to cats.
How Often Can Cats Have Soup?
As long as you make sure the components don't lead to a nutritional imbalance, you can add cat food soup as a moisture topping to dry food every day if your cat exclusively eats dry food. You shouldn't feed your cat too much soup if it consumes only wet food. Giving your cat too much soup and wet food might result in a fluid overload, making its kidneys work harder.
What About Soups with Meat—What Meat Can I Use?
Depending on your cat's daily protein intake, you can choose beef, chicken, turkey, tuna, mackerel, or eggs for cat soup food.
Editor's Note
Rookie mistakes to avoid—Can soups harm cats?
Reduce the amount of carbohydrates in your soups for your pet since carbohydrates are considered junk food for your furry friend. Properly prep, cook, and portion vegetables to avoid unintentional choking.
Conclusion
Use these recipes to diversify your pet's diet or support your pal during periods of illness or recovery.