One of the most popular pets nowadays is British Shorthair cat males and females. These are fluffy buddies that are similar to small teddy bears with big bright attentive eyes. All we know about a Cheshire cat from Alice in Wonderland. This is the character of the gray British Shorthair breed. Usually, these felines have big gold eyes and are extremely intelligent.
Each British kitty is very smart and sociable. That is why the felines of this breed are perfect companions for owners of any age. Senior people, families with children, single women, and men can count on the faithful bewhiskered friend.
But the most asked question of the potential owners of the British (so-called Bsh) cat is their price. Let's take a closer look at all the expenditures that are waiting for feline lovers. You will have an idea about the British Shorthair cat cost, including one-time and regular ones.
Factors Affecting the Cost of a British Shorthair Kitten
The key aspects that influence the cost of British Shorthairs are listed in detail below.
Established and reputable breeders frequently charge a higher price for kittens because they spent years refining the breeding process, you can be confident that they will provide you with high-quality British Shorthair kittens. In contrast to most unregistered breeders, their reputation speaks for their pricing.
British Shorthair kittens cost more than adult ones. Aside from the fact that kittens are considerably simpler to teach, most owners like to watch their pets grow up in their care. 
A British Shorthair kitten with a top-notch pedigree unquestionably has the finest disposition, physical characteristics, and health.
Genetic tests and health examinations
Reputable breeders that adhere to high breeding standards will go above and beyond the call of duty to assure the physical well-being of their British Shorthairs. Due to this, they must pay for veterinary appointments, vaccinations, and costly testing for various health conditions (hip dysplasia, polycystic kidney disease, etc.)
Responsible breeders register their British Shorthairs with cat registries like the Cat Fanciers Association and The International Cat Association. Sometimes the registration fees are added to the final price of the cat, British Shorthair cats are pricey.
Editor's Note
Why are British Shorthair so expensive?
Due to the high expense of breeding, pedigree, health care, high upkeep expenditures, rarity, and demand, British Shorthair cats are pricey.
Bringing Home a New British Shorthair: One-Time Costs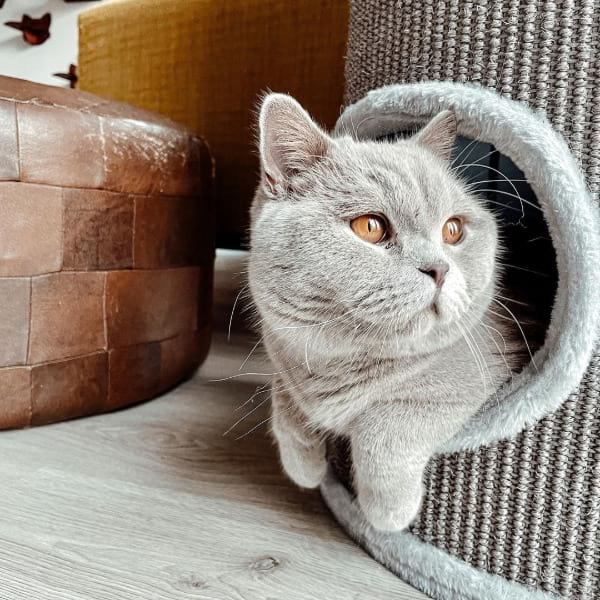 British Shorthair kittens can be adopted from a reputable breeder or cattery. This way the owner gets a purebred feline with the immune card, recommendations on the most optimal diet, grooming, and pet care.
One more variant is a British Shorthair kitten for sale from the local rescue centers and shelters. It will be cheaper for owners but vaccines and other arrangements should be done by the people who are interested in animals' adoption.
Note that some individual breeders, animal shelter organizations, or local adoption centers provide British Shorthairs for free. If you are not interested in the premium pedigree background and other characteristics like the litter from champion feline parents (exclusive genealogic cat tree), it is possible to pick sides with the cutest kitty this way.
Note that one-time costs are not limited to the purchasing of the British Shorthair kittens. There is also a shipping fee to pay and all the necessary items to buy for the qualitative care.
Breeder
British Shorthair cats are available in almost every country. Breeding of these felines is very popular in the USA, United Kingdom, and Canada. According to the information in 2022 provided by the registered breeders from these countries, the average British Shorthair kitten price is as follows.
Country
Shorthair Kittens for Sale (Price)

The USA

$750-$2,000 (registered breeders); 

$250-600 (unregistered breeders)

The UK

£1,100-£2,000 (official & reputable breeders);

£300-850 (unregistered breeding individuals) 

Canada

$CA 1,000-1,900 (registered catteries and breeders);

$CA 250-800 (the average offer from the unregistered breeder in Canada).
It means that most breeders offer the same price for British Shorthairs in the United States (about 1 thousand dollars), Great Britain (approximately one thousand pounds), and Canada (1 thousand Canadian dollars as usual).
Speaking about the cost of the purebred cats of this breed in Australia, the price tag starts at $1,200 (AUD) and can reach up to $2,200 (AUD). At the same time, some individuals can offer kitties only for $200-400 (AUD) locally.
Anyway, the purebred British Shorthair kitten will always be sold at the highest cost in comparison with craigslist's advertising from locals. And this axiom touches different countries. The one who breeds exceptionally attractive and healthy purebred British Shorthairs consider these babies as the members of their big feline families!
Free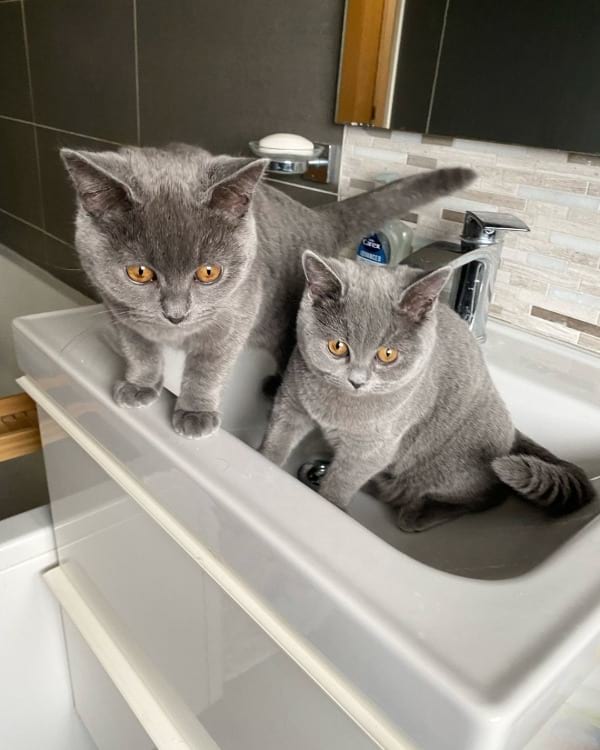 Explore British Shorthair craigslist or local rescue centers to adopt the kitten for free. It is possible to find cute bewhiskered buddies of different coat colors in the specialized shelters as well. If you opt for local establishments, you will be able to avoid the extra cost of shipping British Shorthair kittens.
Adoption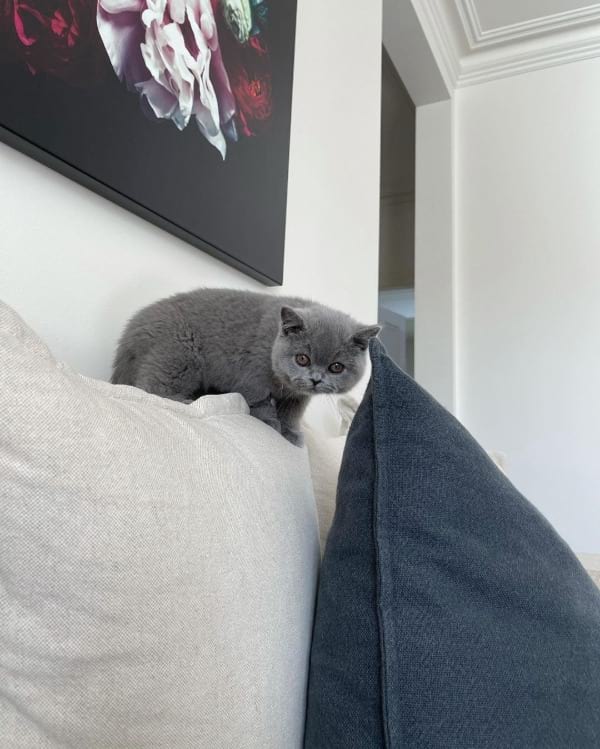 Some individual British Shorthair breeders are looking forward to providing young felines at an affordable price for adoption. These fluffy buddies will not be representatives of the premium pedigreed cat breed. But their affectionate and friendly nature together with playful character and extremely attractive look will have a corner in your heart for sure.
You can find a local British Shorthair cattery with costs twice cheaper than famous breeders offer (instead of $1,200 you can count on $500-700 for British Shorthairs). Additionally, you may buy an adult cat here or even adopt a pretty male or female for free!
Initial Suppliers and Setup
Note that the one-time British Shorthair cat price is not the only expenditure to plan. You should take into consideration other costs like purchasing initial suppliers for your beloved pet. First of all, you need to arrange a comfortable environment for your British Shorthair kitty.
Think where you are going to place:
A bed;
A litter box;
Food and water bowls;
Other supplies.
List of British Shorthair Care Suppliers and Costs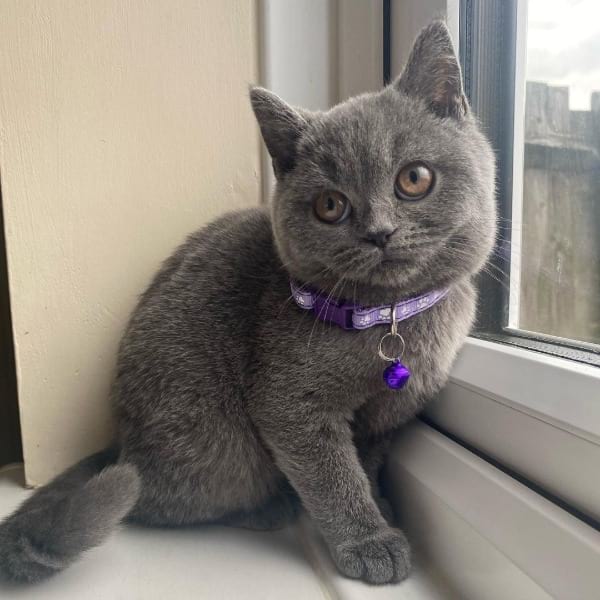 Visit a pet shop to purchase all necessary goods for your kitten beforehand. A British Shorthair cat requires your care from the first day of adoption. How much are British Shorthair cats? The budget for initial supplies can vary from $190 up to $850 if you would like to buy some special items with innovative options.
Let's take a look at the list of must-have supplies for your baby:
A collar ($10-$15);
A litter box ($30-$250);
A kitten's bed ($50-$150);
Water and food bowls ($20-$50);
Toys like a laser pointer, balls, etc. ($10-$50);
Grooming accessories ($25-$70);
Spray or neuter ($50-$250).
Additionally, you should buy such useful things for kittens' care like a litter scoop, a microchip, a crate, and so on. You will understand what other suppliers will come in handy during the first month after British Shorthair adoption.
How Much Does the British Shorthair Cost Per Month?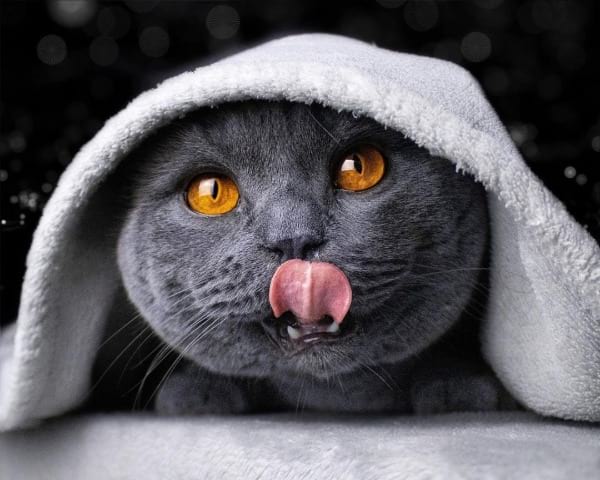 If you have already decided to adopt a British Shorthair kitten, be ready for regular expenditures. Your cat's health should be monitored by a competent vet. So, all the costs for vaccination, veterinarian inspections, and other medical services should be taken into account.
Health Care
This is a complex of preventive and treatment measures that are essential for your pets' happy, healthy, and safe life. It is worth noting that British Shorthair lifespan directly depends on the feline's health and quality of care. Your cat can live up to 20-22 years! And there are no correlations between the female and male age. Regular vet visits and inspections will detect timely any genetic abnormalities or other disorders.
Medication & Vet Visits
Among the most common health problems British Shorthair cats face are cystitis, heart and kidney diseases, mouth and gum issues. Visit your vet every month to be sure that there are no risks or reasons to take medications.
How much is a British Shorthair cat healthcare? Medical inspections of British Shorthairs will cost about $20-$25 per one vet visit. You can ask your veterinarian about vitamin and mineral complexes (they will cost about $30 for one therapy that will last 2-3 months).
Insurance
To avoid sudden expenses related to different feline health problems, it is recommended to take out the pet's insurance policy. This way the monthly British Shorthair price for medical care will be about $200-$600 (the insurance for your cat). It is about $20-$70 to pay every month.
You will cover sudden expenditures in case of some health issues. For example, the insurance helps cat owners avoid expensive surgery costs when a heart disease or some serious problems with the feline's internal body parts take place.
Food
Usually, the British Shorthair kitten requires an average amount of cat food that will cost about $50-$60 per month. Even if you are going to feed your kitty with premium tins & cans. This breed is not about giant felines who eat a lot of dry or wet food. But it is recommended to avoid too cheap treats for your pet.
According to TICA (the International Cat Association), the idea to feed a purebred British Shorthair feline with the food from the people's menu is far from nice. The digestive system of this breed can react negatively when it comes to fried meat or salads.
Spare on expense for the specific nutrition for your British Shorthairs. This way you can prevent various health issues and be pleased with a playful kitten with no discomfort.
Grooming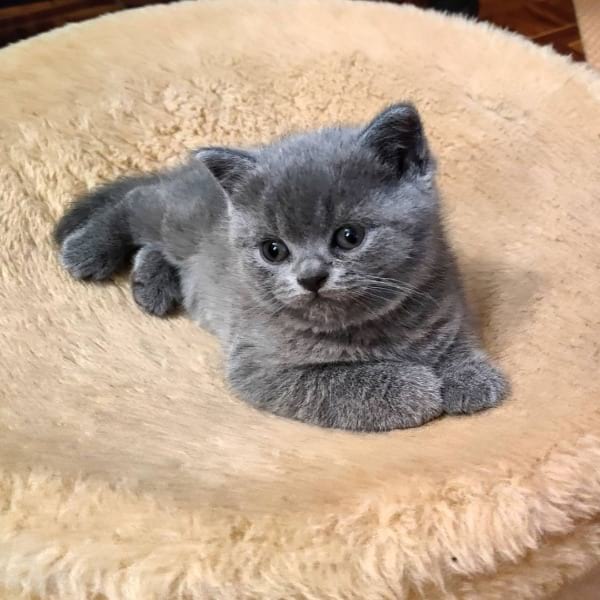 British Shorthair cats' adoption requires regular grooming procedures because these felines are very fluffy. But we do not speak about monthly professional services. It is enough to brush your kittens every week. You can visit a groomer every 2-3 months optionally.
That is why the only cost you need to add to your care budget lines is the purchase of the brush. But this expenditure is included in the list of care suppliers as well. One visit of the professional British Shorthairs' groomer will be about $25. This way you should be ready to spend $50-$75 for grooming services annually.
Environmental Maintenance
The litter box was previously added to the care supply list. So, here let's mention the costs for the litter you should buy monthly. This is not very expensive – about $15-$30 per month. It is reasonable to state that British Shorthair cats require rather low maintenance costs.
Entertainment
British Shorthair kittens as felines of other breeds like playing with balls, lasers, and other toys very much. Even adult cats prefer active leisure time with people. Be sure that you have everything for your kittens' entertainment. Here is a list of must-have toys to take into account:
Laser light toys ($20-$25);
Rattle balls ($5-$10);
Petstages ($10-$15);
Snake cat toys ($20-$25).
You can purchase several toys at once for your British Shorthair cat and mix them to provide a great entertainment background.
Total Monthly Cost of Owning a British Shorthair
The average monthly cost of owning a kitty of this breed is about $150-$650. It includes insurance, health care, entertainment, and routine expenditures like cats' food, care supplies, etc.
Do not forget about one-time costs when you buy British Shorthairs. Gorgeous kittens for sale are available almost in any US, UK, and Canadian area. To find a good cattery or breeding organization, follow up comments of the former buyers and take into account the breeder's reputation. The British Shorthair price directly depends on the pedigree portfolio, the high breed standard, and the certifications of the seller.
Owning a British Shorthair on a Budget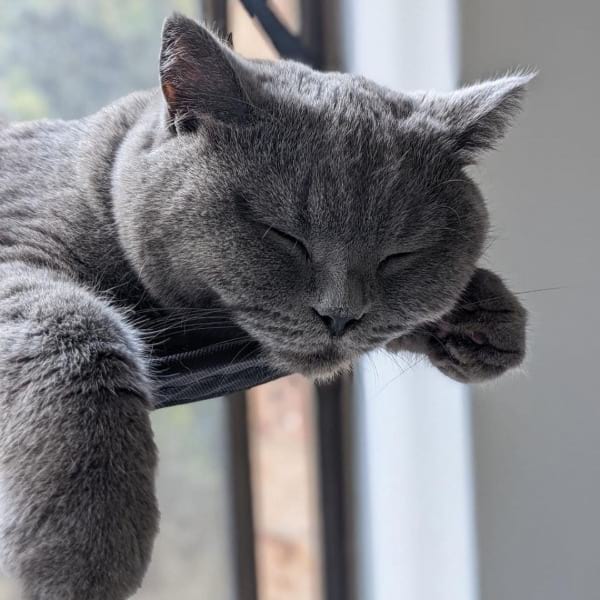 The biggest expenditure item is the kitty's adoption. A British Shorthair breeder can offer a female or male feline at $600-$2,000 price. This is the most expensive budget line. Note that British Shorthair kittens are not about the cheapest cat breeds. But it is quite affordable to care about these attractive and friendly felines.
Saving Money on British Shorthair Care
If you have picked sides with the kitty of your dreams and a breeder you are going to buy this feline from, take a closer look at some helpful tips to save money on British Shorthair care:
Purchase care supplies at once. Most pet shops offer good discounts if the order is more than $200. Buy a catnip, bed, litter box, toys, and bowls together.
The same story is about cats' food. It is cheaper to order big packages and save some money. Monitor "sale" price tags to opt for additional discounts.
Groom your pet yourself. British Shorthair kittens do not require complicated grooming arrangements. Visit a professional groomer 1-2 times a year while brushing your cat regularly at home.
Take out the insurance policy to prevent extra expenditures in case of surgeries or expensive medical treatments.
Are British Shorthair Cats Expensive?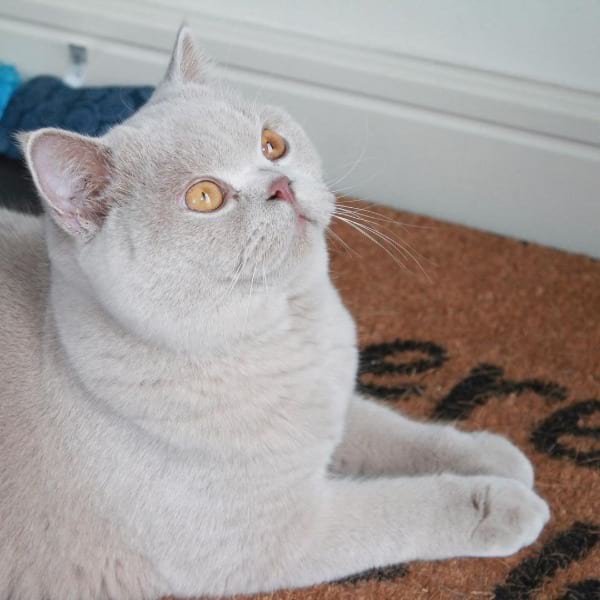 This is not the cheapest cat breed. But at the same time, it is not the most expensive as well. British Shorthair felines do not need some special care.
They can be groomed at home and fed the average cats' food. How much does a British Shorthair cat cost? The British cat price can vary from $500 up to $2,000 or even $3,000. But you can find kittens for sale even at $200 in the adoption and rescue centers.
Everything depends on your requirements to the breed standard and the breeder you select. Note that some colorations are considered rare. So, cream, red, chocolate, or lilac British Shorthair cat will cost more than a gray one.
FAQ
What are other potential expenses?
You should be aware of various services available for your British Shorthair's emergency and non-emergency requirements as an owner. Except for emergency care, all of these services are available at your convenience.
The following is a list of services that your British Shorthair may require, along with an estimate of their cost.
In life-threatening conditions or accidents, your British Shorthair will surely require emergency care and serious medical services. This will be expensive, so plan on spending between $800 and $1,500. If your cat is insured by pet insurance, you may be able to reduce this cost.
If you are unable to take your cat on a trip, you may hire a pet sitter or bring your fur baby to the local cat boarding facility. Hiring a pet sitter may cost between $15 and $40 per night, while cat boarding costs between $20 and $40.
If your landlord isn't very cat-friendly, expect to pay a pet deposit. They request 40 to 85 percent of your monthly rent to compensate any damages caused by your cats.
Final Word
British Shorthair stays among favorite breeds around the world together with American Shorthair cat buddies and British Blue felines. There are many breeding organizations and catteries that offer cute kittens for sale. A good breeder with all the certificates and the guarantee of the purebred cat's background can ask for higher costs.
But it is possible to find a beloved pet in the rescue centers or shelters locally almost for free. The most necessary thing is to provide love and care to your new family member. Follow all the recommendations and have fun with your small bewhiskered teddy bear.