Most people think that cats are the loveliest and most eligible creatures on our planet. Their charming small faces, whimsical demeanors, and ridiculous antics make them difficult to resist. Particularly in the case of fluffy cat breeds because they are like plush toys that come to life and please our eyes.
There are various types of fluffy cats but they all are beautiful, cute, and even a bit funny. Here is a picture guide of the top small, medium, and big cats breeds to help you figure out what furry cat breed is right for you.
Fluffy Cat Breeds
Maine Coon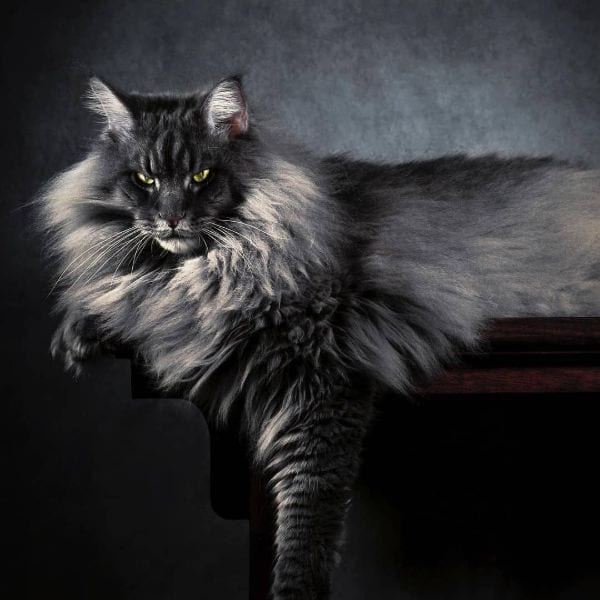 Being an extremely long-haired and energetic feline, the Maine Coon is known as the fluffiest cat breed. Such a huge cats breed as the Maine Coon can grow to big sizes, sometimes to the size of some wild cats.
The main problem with Maine Coons lies in the fact that this grumpy cat breed requires a bit more daily grooming compared to other ones.