Choosing a Ragdoll kitten may be a daunting task because you should take many factors into account: breeder's reputation, kitten's bloodlines, temperament, breeding cats' genetics, and the living conditions kittens are raised in. With an abundance of information, it can take months to make the right choice. Besides, no one guarantees that you will find a reputable breeder. We've decided to facilitate your choice and rounded up a list of the best Ragdoll kittens for sale in Indiana.
Ragdoll Kittens for Sale in Indiana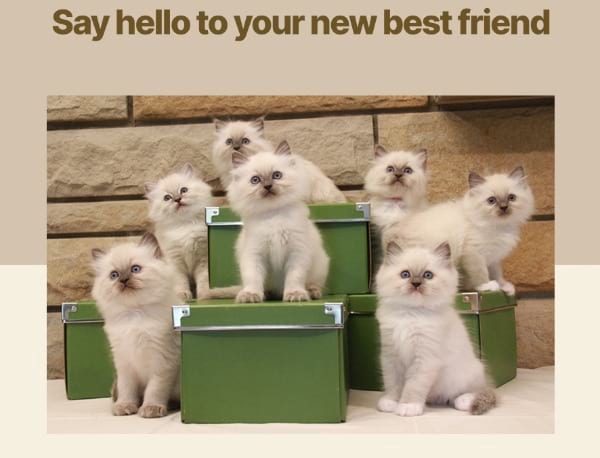 This cattery offers purebred Ragdoll babies of seal w/blaze, mink, and blue colors of mitted, pointed, and bicolor patterns. Kittens are healthy, happy, and playful fur babies that will brighten up your life.
Adoption Process
Kittens leave the cattery when they are 12 weeks old. All of them are litter box trained and know how to use a scratching post. Kittens are registered with TICA, HCM negative, and have all the vet checks. The breeding rights are available for an additional fee. To reserve a kitten, be ready to send a $150 non-refundable deposit.
The price depends on the color. Traditional Ragdoll kittens cost $850, whereas minks will cost $1000.
Testimonials
All kittens are lovely, gentle, and spoiled.
The breeders are responsive and friendly.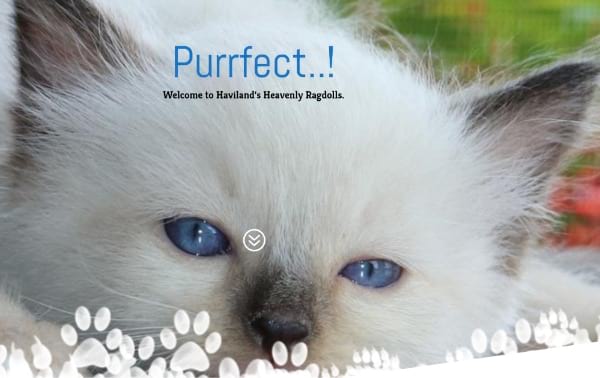 This cattery offers pet-only quality kittens (blue, seal, point, w/blaze, mitted, lynx, bicolor, and tortie). All kittens are curious, are familiar with household noises, and get along well with dogs and other cats.
Adoption Process
Kittens leave the cattery when they are 12 weeks old. All of them are dewormed and have the first series of shots. Kittens come with a two-year congenital defect warranty. According to the agreement, the kitten must be altered by a purchaser. Only after proof of alteration, TICA registration papers are received.
Testimonials
The breeder offers after-purchase support.
All kittens are well-behaved, and the price is reasonable.

This non-caged cattery raises sociable Ragdolls that dwell in the home to get much socialization. This cattery provides kittens of color points and solids. Besides, traditional, mink, sepia, and lynx kittens are offered. This breeder is TICA-registered and strictly follows the ethics policy.
Adoption Process
Kittens come with a one-year warranty against fatal genetic or congenital defects. Besides, a five-day guarantee against serious medical conditions is provided. A $300 non-refundable deposit is required for the kittens' reservation.
The price depends on colors and patterns. Blue Point, Chocolate Point, and Seal Point traditional Raggies will cost $1200. Bicolor and cinnamon kittens will cost $1300. Mink and sepias will cost $1400.
Testimonials
The breeder offers discounts regularly.
Karen, the owner of the cattery, is very helpful, supportive, communicative, and responsive.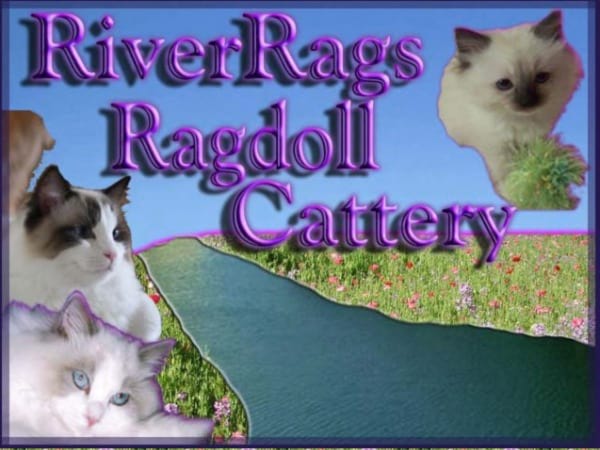 This small cattery raises seal, bicolor, and mitted kittens underfoot. All kittens are well-socialized because they constantly communicate with children, adults, and dogs.
Adoption Process
Their official website offers limited information. Therefore, you can contact the breeder for all inquiries.
Testimonials
The cattery focuses on quality, not quantity. This breeder strives to rise the best representatives of the Ragdoll breed.
FAQs
How Many Cats Can I have in Indiana?
Local zoning restrictions now limit the number of animals to three, and exceeding that number may necessitate special permits.
What Is the Average Price of a Ragdoll in Indiana?
A Ragdoll kitten often costs between $500 and $3,000.12
Bottom Line
We hope that this list of breeders was helpful, and you will find the most reputable cattery that will deliver a fluffy miracle you have always dreamt of.