Many people dream about owning a fluffy cloud of love, affection, and dedication. Some people think that this is an impossible dream, but we can say for sure that these cats do exist. Ragdoll felines with a docile nature, captivating eyes, and amazing dog-like personality embody everything you have ever dreamt of.
If you are looking for safe places to find the kitten of your dreams, we've got you covered. In this overview, you will find information about the best Ragdoll breeders in Kansas.
Ragdoll Kittens for Sale in Kansas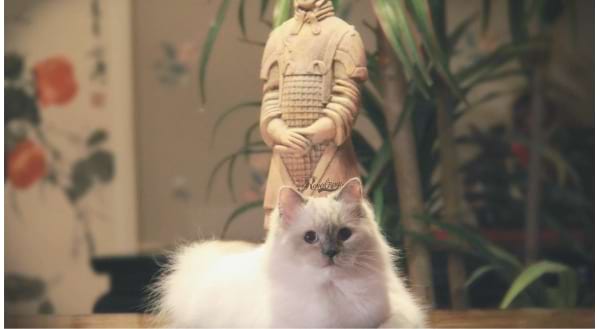 This professional Ragdoll cattery raises high-quality and healthy kittens underfoot, making sure all fur babies get enough love and hugs. Besides, the breeder pays special attention to the socialization and training of the kittens. All the breeder cats are HCM, PKD, and FeLV/FIV negative. Raggies are available in a variety of colors and patterns: seal, blue, lynx, tortie, mitted, and bicolor.
Adoption Process
All kittens are TICA and CFA registered; they are ready to leave the cattery when they are at least 14 weeks old. All kittens are spayed/neutered, dewormed, vaccinated, and microchipped. Besides, the breeder provides one month of free pet insurance, a three-year genetic health guarantee, a goodie bag, and a $100 discount on the second kitten.
To apply for a kitten, you must complete the application form and if it is approved, you can join the waiting list by placing a $500 non-refundable deposit. The price of the kittens depends on their quality. Pet quality felines cost $1500 and up, show quality Raggies cost $2500 and up, and retired adults can be bought at $1000. The cattery also offers breeding rights to approved batteries.
Testimonials
This breeder adheres to a no-declawing policy.
All kittens roam the house freely and play outdoors.

This responsible breeder offers seal, mink, colorpoint, sepia, and traditional Ragdolls. All kittens are raised with exceptional love, care, and attention.
Adoption Process
All kittens are healthy and are free of any genetic diseases. They are TICA registered. To hold a kitten, a $200 non-refundable deposit is required. In some cases, it can be transferred to another kitten. For prices, please contact the breeder directly.
Testimonials
Peggy, the owner of the cattery, is professional, kind, responsive, and very informative. She regularly sends pics of Raggies and answers all the questions Ragdoll's parents may have before adopting a kitten.
Some buyers say that independent vets confirm the great health condition of all kittens this cattery offers.
The breeder is very responsible and requires a phone interview for kitten reservations.
Peggy stays in touch after the purchase.

This cattery raises adorable Ragdoll cats in the seal, blue, and mink colors and patterns. All cats are treated as family members, they receive lots of hugs, and kisses, and are socialized properly to become an integral part of a new family.
Adoption Process
Before leaving their temporary home, kittens get all the up-to-date vaccines and undergo deworming treatment. The breeder requires spaying or neutering kittens before the age of six months.
After confirmation for a licensed veterinarian, TICA registration papers are sent to the purchaser via email. To reserve a kitten, a deposit is required. The price range of purebred Raggies is $1000-$1200.
Testimonials
Dawn, the owner of the cattery, is helpful and caring.
The breeder regularly sends kitten updates.
This cattery offers a discount for the purchase of multiple kittens and for returning customers.

This is a small, family-owned cattery registered with TICA and CFA. This breeder strives for kitten excellence in health and temperament. All kittens are perfectly socialized because they are raised together with kids and dogs. Potential Ragdoll parents are welcome to buy kittens in blue and seal colors, and bicolor, point, mitted, and lynx patterns.
Adoption Process
This cattery is dedicated to raising healthy kittens. Therefore, all cats are DNA tested for over 40 genetic diseases. Before being released to new families, kittens are vaccinated (2 sets of vaccinations), dewormed, fecal-tested, spayed/neutered, microchipped (the buyer registers the chip for an additional fee), and vet checked twice.
Besides, the kitten package also includes copies of parents' info (their DNA tests, pedigree, and registration papers), TICA/CFA registration paperwork, feeding instructions, litter box strategies, samples of dry and wet food (if desired), a blanket with home scents to facilitate the transition to a new home, toys, and bowl.
Testimonials
Declawing is strictly prohibited.
This FIV-free cattery offers ongoing lifetime support.
The breeder takes part in TICA shows.
Editor's Note
How many cats can I own in Kansas?
The number of cats you are allowed to possess in Kansas is determined by the municipality in which you reside. Most Kansas localities permit up to 6 cats per home.
Bottom Line
All the enlisted breeders strive to preserve the original Ragdoll breed's health and temperament. Therefore, you can contact any of these catteries to get a new purring machine. Please note that we haven't visited these catteries in person, all the information provided is based on the official data published on the breeders' websites.