The famous lap cats are calm, affectionate, and mischievous cats. If you're thinking of buying these kidnappers of human hearts, then this comprehensive information about breeders in Wisconsin will be helpful to you.
Ragdoll Kittens for Sale in Wisconsin

This cattery is TICA-registered and strictly follows the TICA Voluntary Code of Ethics. All kittens are of high quality. Another remarkable feature of the breeder is that all fur babies are raised underfoot in their homes.
Adoption Process
All kittens come with a health guarantee, so you can be sure that your new furry companion will be free of any illnesses. All Raggies are priced at $1350 each. To reserve the kitten, a non-refundable $317 deposit is required. Besides, you can purchase retired adults.
Note that kitties do not undergo genetic testing. If HCM testing is required by a purchaser, then an additional fee of $85 must be paid.
Testimonials
The breeder is very experienced (Sue has been raising Raggies for over 20 years) and knowledgeable of the breed.
Sue's communication skills are excellent, she regularly sends kitten updates and always answers all questions future pet parents may have.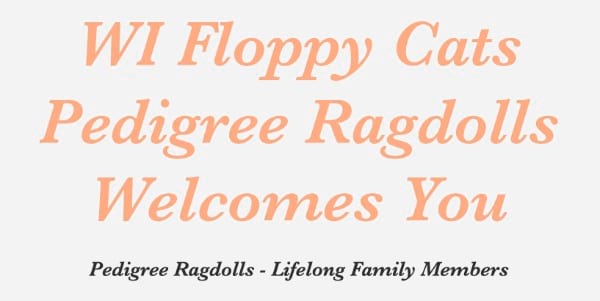 WI Floppy Cats offers TICA-registered pedigree kittens. The focus is put on kittens' exceptional health, well-being, and socialization.
Adoption Process
If you want to reserve your position on the waitlist, a non-refundable deposit of $250 is a must. All Raggie babies are spayed/neutered and have all the necessary vaccines and a health guarantee before they leave their homes. The price tag depends on the sex of the kitten. Pet-quality males cost $1300 & up, whereas females cost $1500 & up. Together with kittens, you will can a care package (toys, food, care information, and a handmade blanket).
Testimonials
The breeder is very helpful; she always keeps parents-to-be updated with the kittens' progress.

This premier breeder has extensive experience in delivering healthy and well-socialized kittens. Kitties of various colors (chocolate, cinnamon, seal, lilac, and blue) and patterns (colorpoint, bicolor, mitted, lynx, mink) are offered.
Adoption Process
All kittens have TICA registration paper, vaccinated, spayed/neutered, and a health guarantee. Besides, a kitten starter kit (food and toys) and written feeding instructions are provided. To get on the waiting list, a deposit is required. The deposit on a pet kitten is $207. The deposit on a show-quality kitten is $515. To reserve a kitten, you should contact the breeder via email.
Testimonials
Shipping of kittens across the US is possible.
The breeder offers lifetime assistance.
Regular professional photos of kittens are sent to all future pet parents.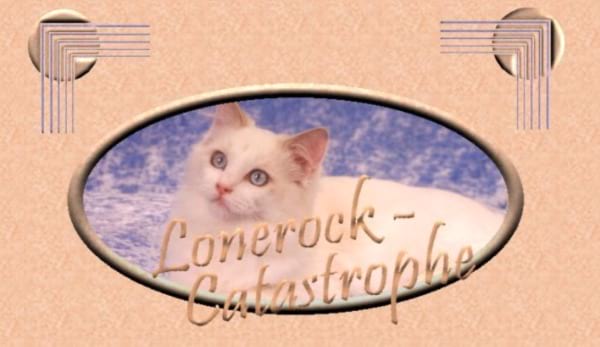 Sue Villareal, the owner of the cattery and the resident of a large family farm, has been breeding beautiful Raggies for 20 years. Future pet parents can choose kittens of various colors (lilac, seal, blue, and cream) and patterns (mitted, mitted w/blaze, lynx, bicolor, and colorpoint).
Adoption Process
All kittens come to new families dewormed, spayed/neutered, contract, and a health guarantee. Besides, a complete set of feeding and health instructions is provided. The price of kittens of all colors and patterns starts at $1500. To hold a kitten, a deposit is required, and its amount depends on the quality of the kitten. For instance:
For pet-quality kittens, a $250 non-refundable deposit is required. Show-quality kittens will cost $2500 and up, and a $500 non-refundable deposit is a must. If you want to purchase breeder kittens, be ready to pay $4000 and up (depending on the color and pattern). For these kitties, you must pay a $1000 non-refundable deposit. On top of that, potential buyers can buy retired cats. Their price is available upon request.
Testimonials
Shipping is possible.
There is helpful information on kitten care on the breeder's website.

According to the information on the official breeder's website, this cattery breeds Regional Breeders. The owner of the cattery is a member of Ragdoll Fanciers Worldwide, Ragdoll Breeders Club, and Ragdoll Fanciers Club International. Cats of various colors and patterns are available for purchase (seal, blue, lilac, red/cream, colorpoint, mitted, tortie, bicolor, and colorpoint). Regardless of their color, all kittens are perfect representatives of the breed.
Adoption Process
All Ragdoll beauties are registered with TICA, they are FeLV, HCM, and FIV negative. Kittens are spayed/neutered, dewormed, and vaccinated before leaving. They also come with a health guarantee. Pet-quality kittens cost $1500+ (males) and $1800+ (females). Show-quality kittens cost $2250+ (males) and $2500+ (females). Breeding cats are also available, the price depends on the litter. Note that this breeder doesn't ship kittens.
Testimonials
All kittens are raised around other animals and children. All kittens are litter box trained (no exceptions!).

Merlins Ragdolls and Ragamuffins has deep expertise in pet breeding and offers playful and affectionate Raggies that are worth the wait.
Adoption Process
Kittens come to their new parents dewormed, vet-checked, with two booster shots, a contract, and a health guarantee. Besides, the breeder also provides a special toy so that a kitten assimilates fast to its new environment. To hold a kitten, you must sign a contract and pay a $300 deposit.
Testimonials
All kittens are well-socialized, and they freely roam the house.
The breeder is very knowledgeable and offers lifetime support.
FAQ
What is a fair price for a Ragdoll kitten in Wisconsin?
The cost of a Ragdoll kitten can range from $500 to $3,000 and up. It all depends on the quality of the kitten, its pedigree, and its color. Show-quality and purebred quality kittens are the most expensive.
How many cats can I legally own in Wisconsin?
You are allowed to have 3 cats maximum per home.
Bottom Line
Thereby, all these enlisted breeders offer not only high-quality Ragdoll kittens but also some perks for future pet parents. Check out their official websites for more information and/or to reserve the kitten of your dreams.