Siamese cats are gorgeous felines with long necks, silky fur, and extremely beautiful eyes. They are very friendly and love the attention of people. This is the most common misconception that Siamese felines are stubborn and slash-and-burn pets.
These cats can become faithful friends for your children and your true bewhiskered companions. If you are searching for Siamese kittens for sale in California, you have already picked sides with the feline breed you would like to adopt.
Congratulations! Let's take a closer look at the Siamese cattery list together. Here, you can find the most suitable kitten breeder according to different aspects. Explore catteries and find the optimal one based on the location, kitties' age, color patterns, gender, and the Siamese cat cost.
Siamese Kittens Breeders in California
If you live somewhere in California and are searching for the Siamese cat kitten, it is better to pay attention to all possible variants in your CA-based region. You will be able to choose from the bead-roll of catteries the one that meets your criteria. Note that many Siamese breeders in California are ready to offer both adult felines and rather small kittens for sale.
Here is a list of the reliable catteries in CA to take into consideration. Check their websites and contact information before buying Siamese cats.
8 Siamese Cat Breeders Near Me (California)
If you still think that it is impossible to purchase a Siamese kitten locally, it is high time to show you the best Siamese breeders "near me". Here you can find the feline of your dream to adopt and even search for other breeds like Lynx point Siamese for sale.
Shadows Traditional Siamese

The cattery was founded in 1988. Here you can count on the purebred Siamese kitten buddies. On the official website of the breeder, all the potential feline owners can find detailed information about planned litters, newborn kitties, and their cat-parents.
The cattery is located in Aguanga, CA. All the traditional Siamese kittens have so-called old-fashioned color patterns. The breeder produces felines of four colors:
It is worth noting that Shadows is not about a huge cattery. This is a small family breeding company that guarantees high-level standards for kittens before adoption. All the kitties eat raw food.
Their menu does not contain grain-rich products. The information about the Siamese cat price can be specified while contacting the Shadows Traditional Siamese breeder personally.
Lilianna (Instagram: @kittencattery)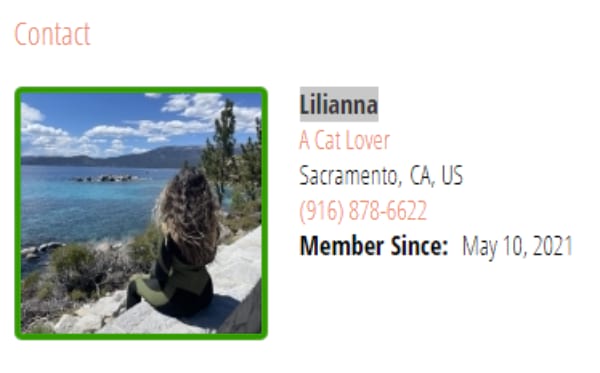 This is an individual breeder without any personal website. Nevertheless, Lilianna has a small cattery and an Instagram blog about felines. If you are searching for Siamese kittens for sale in Sacramento (CA), contact the breeder via Direct or telephone. The cattery also provides pet adoption services for Maine Coon and Persian cat lovers.
Windrunner Pets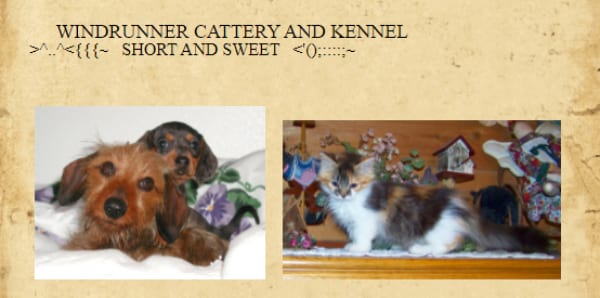 It is worth noting that this cattery offers not only Siamese kittens in San Diego but puppies of the different breeds as well. This is a happy blend of a feline breeder and a dog kennel that is full of love to all the pets and animals.
The owner of the cattery Charlotte describes how the story of their breeding company began – with no idea how to make money but grow happy and healthy cats and dogs.
If you live in San Diego, contact the Windrunner breeder. There are many bright photos of Siamese cats near me to enjoy on Charlotte's website.
Adopt a Pet

Siamese kittens for sale in California are available not only on the breeders' and shelters' websites. It is possible to find your future pet companion on the American online platform Adopt a Pet.
This is the website that connects potential feline owners of different breeds with the shelters, individual sellers, and other US adoption service providers. Adopt a Pet is available for California citizens as well.
For example, you can find your ideal Siamese cat in the Rescue Bay area or adopt a bewhiskered one from private breeders from LA, SJ, etc. It is convenient to fill the online form and wait for the Adopt a Pet manager's call.
Amazing Siamese

The official website of the breeder states that it is possible to order a Siamese cat for sale near me in several clicks. Even if you do not live in the CA regions.
The cattery provides safe shipping services to other US states as well. The breeder is proud of all the Siamese kitties. The parents are real champions and winners of numerous feline competitions.
If you are searching for the local Siamese kitten breeders "near me", take a closer look at Amazing Siamese. Citizens of NC, NY, and other regions can fill the online form too. The cattery states that the kitties' delivery takes place in any US state.
Diane Kramer (Individual Breeder)

Diane Kramer is a woman whose passion is cats, cats, and cats. Besides Siamese kittens for sale in Los Angeles and San Diego, she also offers felines of another breed (Balinese kittens near me).
Diane posts stories from her life on her official website (about famous people who love Siamese, about happy owners of kitties from her litter, etc.). It's some kind of personal blog about felines.
The breeder does not explain where to buy Siamese kittens. But Diane explains WHY people need these felines and describes cats' distinctive features. All the information about prices and available kitties you can ask the breeder personally (via email or telephone).
Love Blooms Cattery

Having been located in Wilton, CA, the cattery is well-known among citizens of San Diego, Los Angeles, Sacramento, Elk Grove, and other nearby locations. The breeder provides shipping personally to the specified address. It means any white, grey, or black Siamese cat for sale will be delivered directly to the owner.
The Love Blooms cattery has a full portfolio of available kitties, cat-parents, and tiny felines who are already passed. How much do Siamese cats cost here? The actual prices will be announced to potential buyers during the telephone talk.
Aquila Siamese Cattery
This is a rather big breeding company in CA. Siamese kittens in Southern California can be bought in the Aquila cattery. The notable feature of the breeder is the availability of even the most exotic color patterns. For example, the Flame point Siamese kitten for sale with the cute name Brighton costs $950.
There are many planned litters, so potential owners can opt for extraordinary coloration of their kitties. The latest options from the Aquila cattery are:
Long-haired Siamese cat for sale (Mila);
Chocolate-point Siamese kitten for sale (Jersey);
Lynx-point Siamese kittens for sale near me (Snickers, Mushu)
Apple-head lilac-point Siamese kitty (Midget).
It is better to contact the breeder online. Fill in the form and wait for the manager's response.
Frequently Asked Questions
How much are Siamese cats?
The Siamese kitten price depends on the genealogic table, the kitty's gender, and the reputation of the breeder. Some people are lucky to adopt a purebred Siamese cat in the rescue (Northern California) or Southern California Siamese rescue centers. The average price of the kitten in the catteries is $700-1,000.
Where can I find a Siamese kitten?
Siamese cats for adoption are available in local catteries, shelters, and rescue centers. Besides, there are many individual breeders that offer Siamese cats for sale. Use the contact information mentioned above to select the most suitable adoption service provider for you.
How many cats can I have in California?
You can have no more than three cats over the age of 4 months.
Final Word
If you are dreaming about a Siamese kitten, it is high time to adopt the one to make your home cozier and friendlier. Citizens of CA locations can choose the best cattery or breeder from the dozens of available variants. There are many Siamese kittens for sale in San Jose, Los Angeles, Wilton, Sacramento, and other cities and towns.
It is recommended to check the licenses and health certificates of the kitten first. Adopt a pet companion from trusted breeders, rescue centers, and catteries in California.