Pet ownership is definitely fun, fulfilling, and… downright messy. Kitties lose their hair as they enter warm months. Some people find cat hairballs all over the place just a little annoying, whereas, for other people, cat hair is a real trouble that makes them really sick.
What is a possible option? In fact, there are a bunch of cat breeds that shed less than other feline relatives. If you are looking for a non-shedding cat, you will definitely appreciate this.
Check out this list of cat breeds for people with allergies.
Cats That Don't Shed (Or, At Least, Shed Less)
Sphynx Cat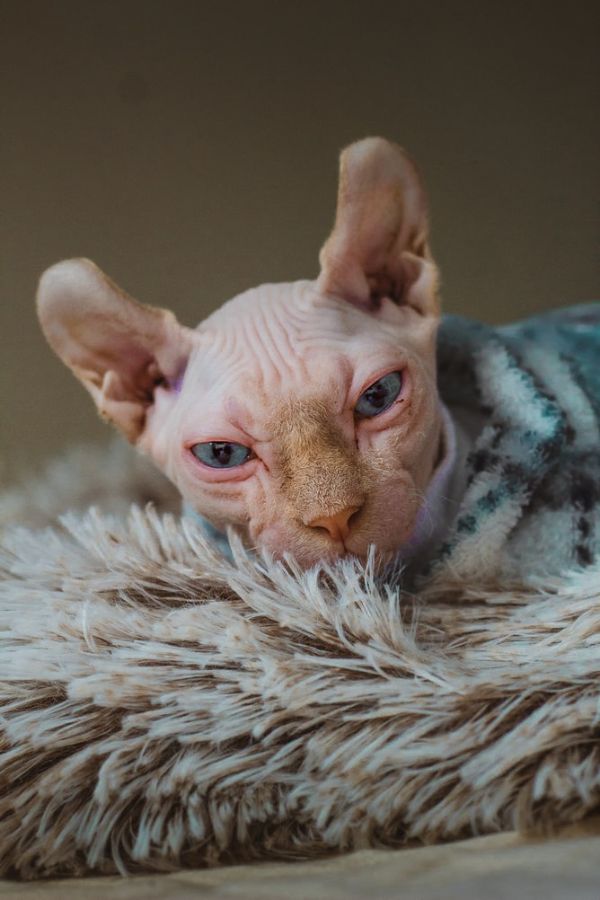 From a distance, a Sphynx cat breed looks entirely hairless, but still, it has a little bit of fuzz-like fur close to the skin. Though these low shedding cats may look like villains thanks to their piercing eyes and folds of skin all over the body, these cute hairless cats are extremely affectionate, tender, easy-going, and friendly.
The cat's coat is super soft and gives you amazing tactile sensations. The hairless Sphynx cat is hypoallergenic, doesn't cause allergic reactions, that is why Sphynx cats will be an excellent addition to any family.
Lykoi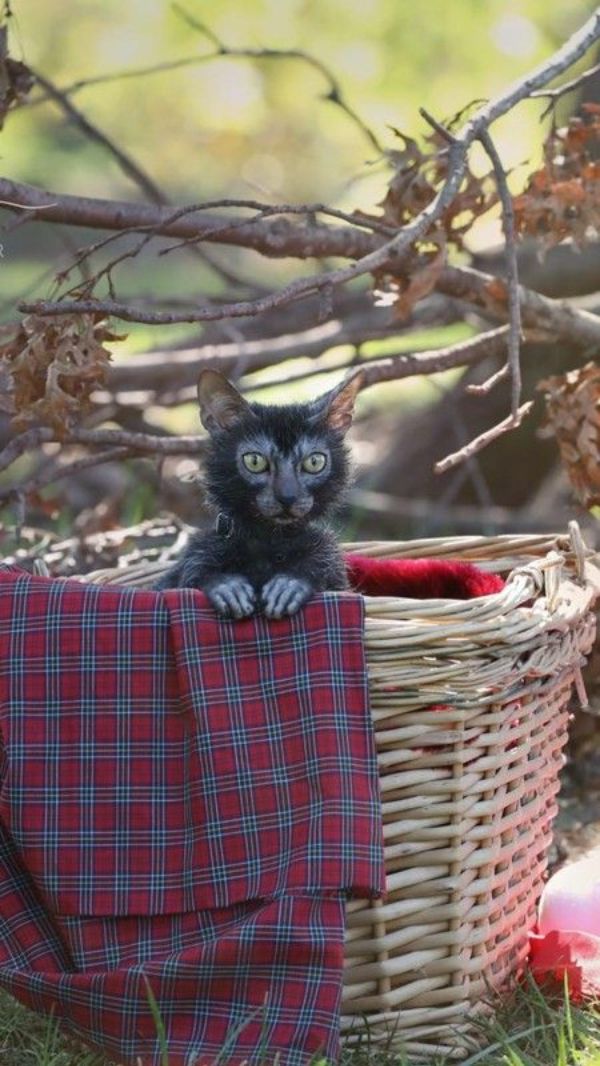 Resembling a werewolf or a wild cat, this cute and affable feline looks pretty bizarre, but its easy-going personality, friendliness, and playful behavior make it a top choice both for singles and families. Besides, Lykoi cats are calmer than other cat breeds.
Though Lykoi sheds less than other cats, it still molts its coat twice a year, so take this fact into account if you are looking for hypoallergenic felines.
Burmese Cat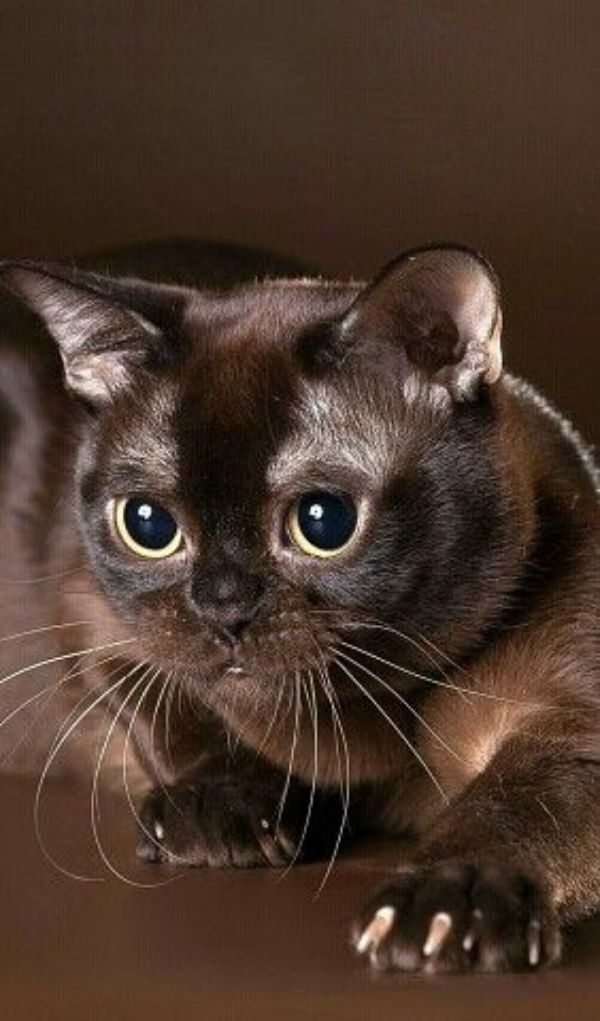 Similar in size to the Bombay cat, Burmese feline feature a sleek coat that offers a soft touch. The Burmese cats have won millions of hearts not only thanks to their low maintenance (their fine coat louts not much) but also thanks to their loving personality.
They can be lap cats and great companions whenever you need them. They can be affectionate and tender without being overly demanding.
Birman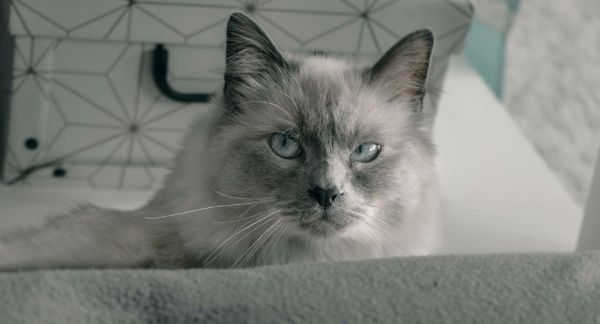 Blue-eyed Birmans are a great bet for people who look for cats with less shedding. They have non-matting downy soft hair and a lack of undercoat, so they don't shed much. Being affectionate, intelligent, curious, and gentle by nature, they are perfect for households with children or other pets.
Russian Blue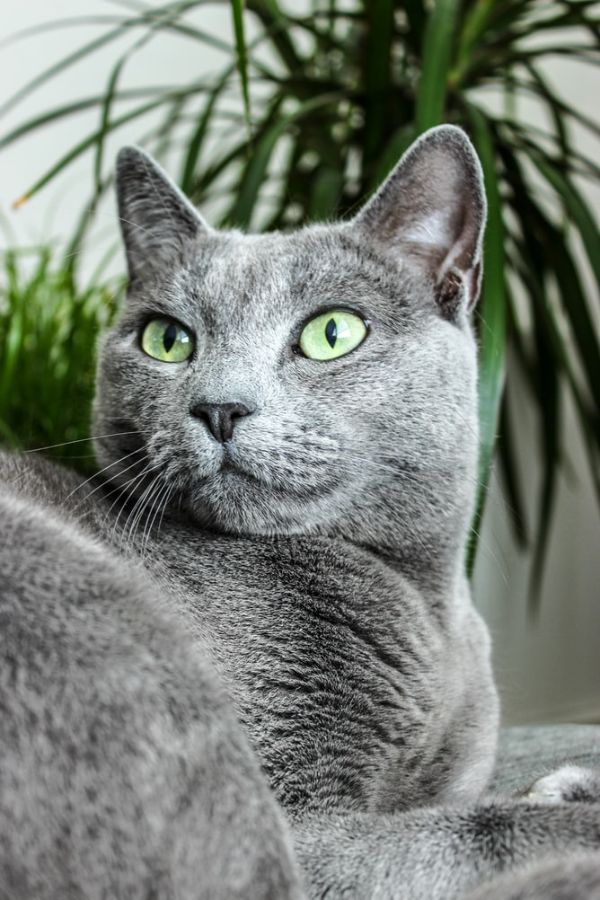 Russian blue cats are known as minimal shedders and are one of the friendliest cat breeds. They have a dense coat and shed only once or twice a year.
You can groom them easily and smooth them out with your hands because their hair stands out at a 45-degree angle. Russian blue hypoallergenic cats are known for their loyalty to the owner, their gentle personality, and their high eagerness to learn.
Bombay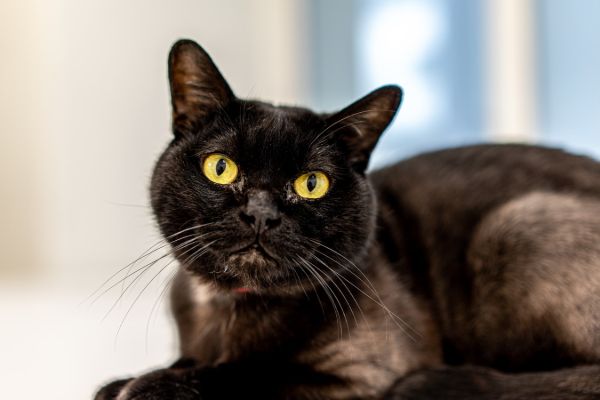 Stunning black cats with gorgeous yellow eyes (here is a ton of ideas for black cat names) have a muscular, graceful body, and a dense coat, that is why they shed very little and are one of the best allergy-friendly cats.
Not only their shiny coat is mesmerizing but also their extremely affectionate, loving personality. They are easy-going and friendly, so they are just fantastic around children. If you have kids, Bombay cats are the right choice.
Cornish Rex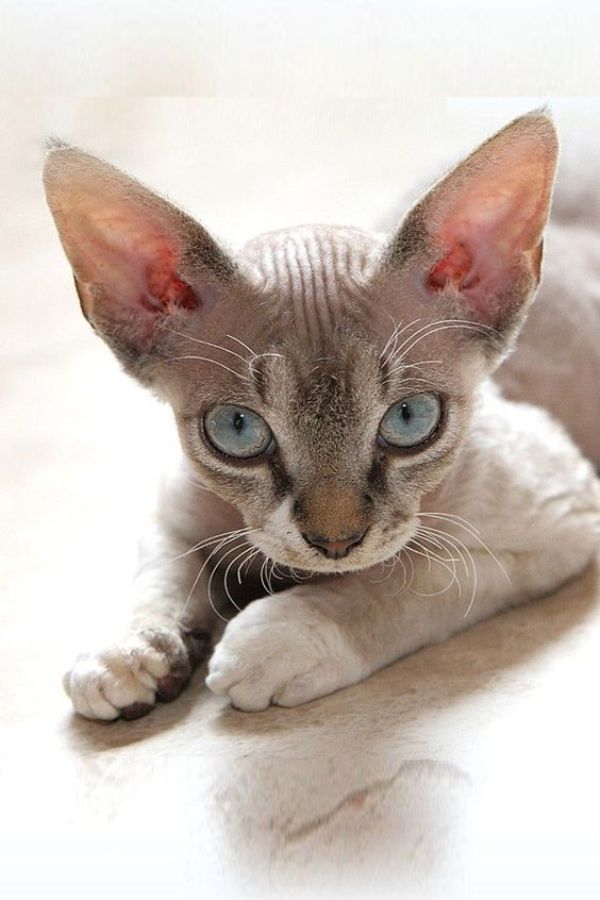 The Cornish Rex refers to the most popular allergy-friendly picks. Slender and athletic, with short and soft cat fur, big eyes, and big ears, the Cornish Rex cat will definitely turn heads and win hearts.
These best house cats are energetic, confident, and people-oriented, so you should be ready to play with them as these felines love to play fetch.
Devon Rex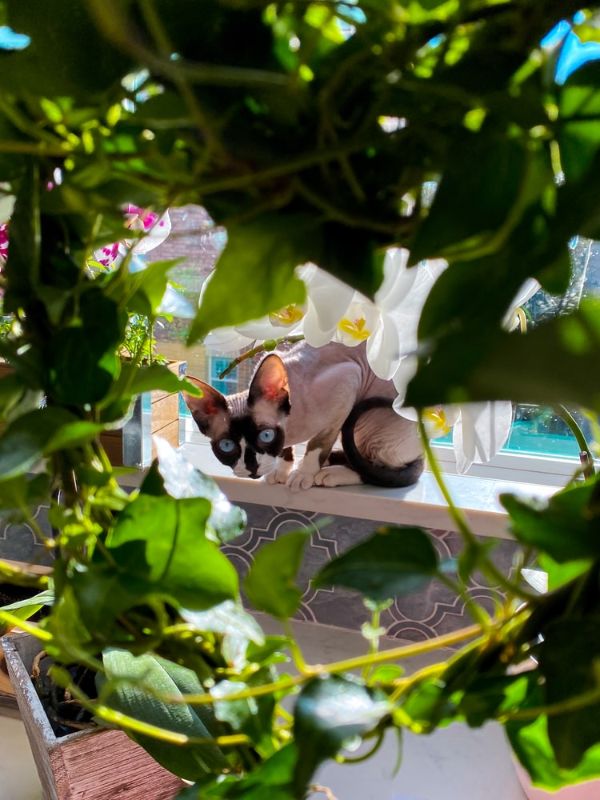 Are you looking for low maintenance small cats? Then Devon Rex hypoallergenic cats are just what you need. Its coat is soft and curly, and it doesn't shed as much as other domestic cats.
With comically big ears on an elfin face, these short haired cats look cute and are known for their playful, sociable, affectionate, and mischievous personality.
Siamese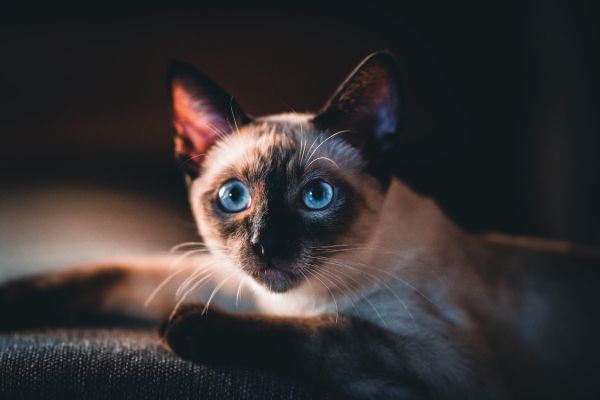 Siamese cats may appear fluffy, but they have short, glossy, and sleek fur that lies close to their bodies. Are Siamese cats hypoallergenic?
No, but their grooming is easy, all you should do is to brush them with a fine-tooth comb weekly to remove dead hair. These creatures have large, distinctive ears, striking blue eyes, and an elegant body.
They come in seal point, chocolate, blue, and lilac point colorings. Known as talkative (they are one of the most vocal cat breeds), extremely affectionate, and sociable representatives of the Siamese family, they enjoy being around people and chatting with them.
Oriental Shorthair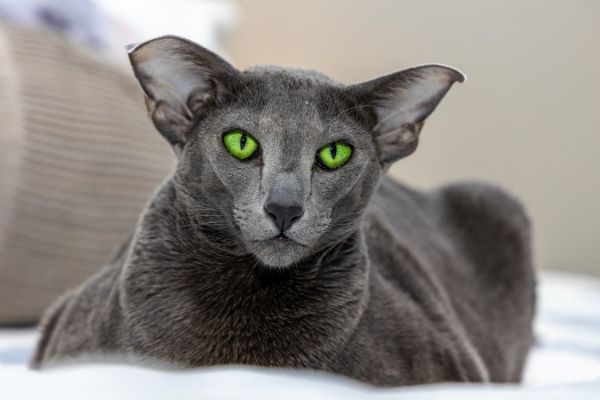 These relatives of Siamese cats have short, smooth fur that requires low maintenance. They produce lower levels of the protein Fel-d1, so they are perfect for people with allergies.
This loving, entertaining breed with minimal shedding is always up to something new and interesting, they will soak up all attention but become sensitive if you ignore them.
Japanese Bobtail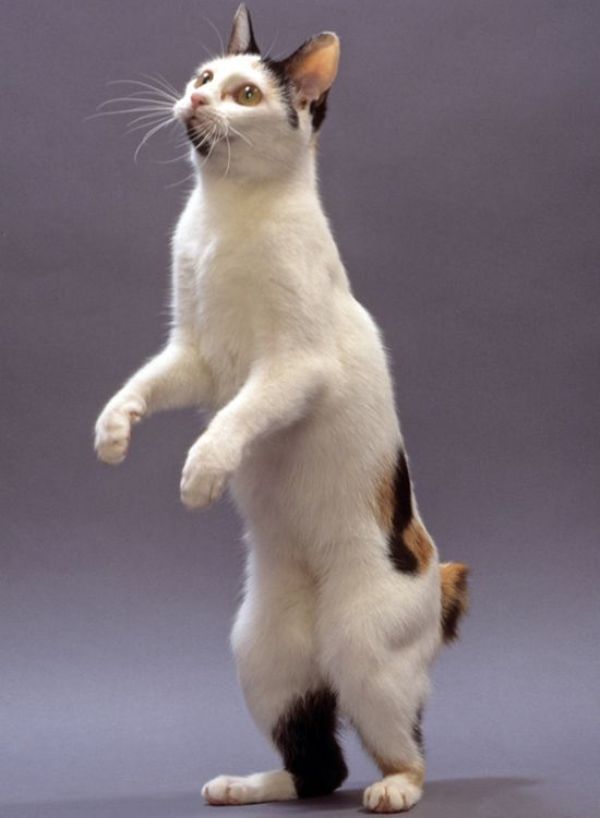 These smarties have been popular in Japan for centuries thanks to their high intelligence, playfulness, and sweet nature. These cats come in various lengths, but they always shed fairly little.
This is the best cat breed for people who are not meticulous groomers because they require weekly brushing with a fine-tooth comb.
Bengal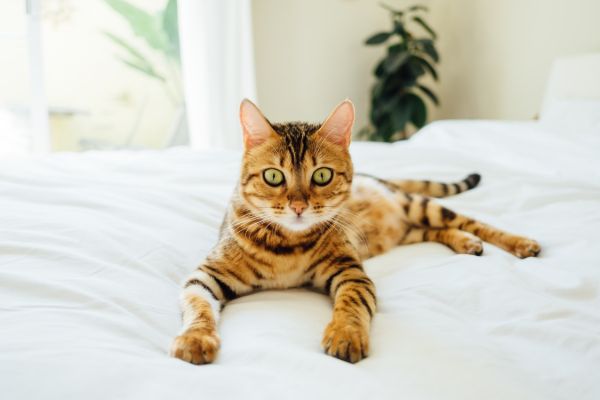 Bengal is a cross between an Asian Leopard cat and a domestic shorthair. Are Bengal cats hypoallergenic? No. Do Bengal cats shed? Having an eye-popping spotted pelt-like coat of varying density, this feline sheds a little.
They have a lot of energy to spare, so you should spend much time playing with them. Bengals are known for their loving, playful personality.
Laperm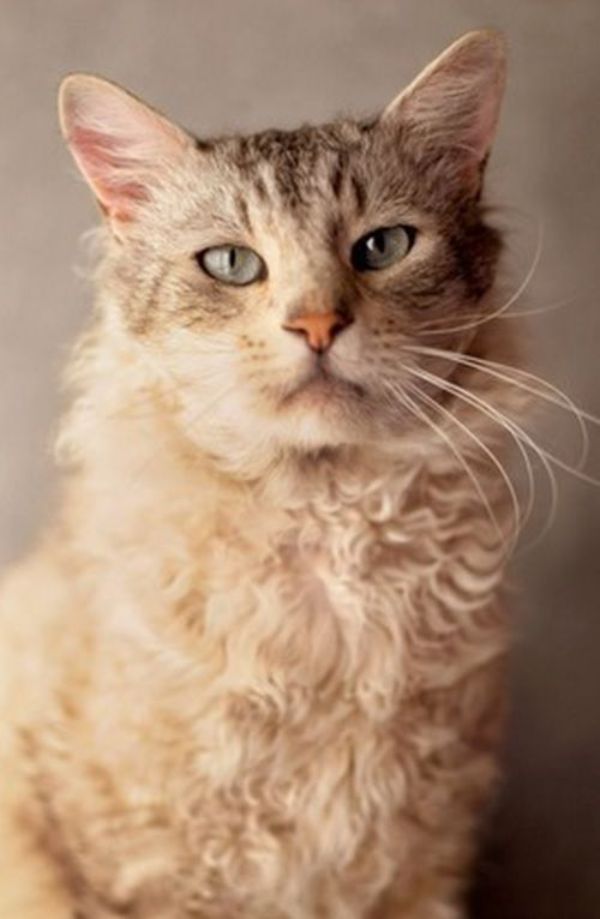 These cats with a curly coat look a little like they did a perm that didn't quite "take". Laperm felines resemble woolly sheep, they refer to long haired cat breeds that don't shed much.
Laperm hypoallergenic cats are known for their cleverness and curiosity, they love watching what people are doing from the highest place in the room.
British Shorthair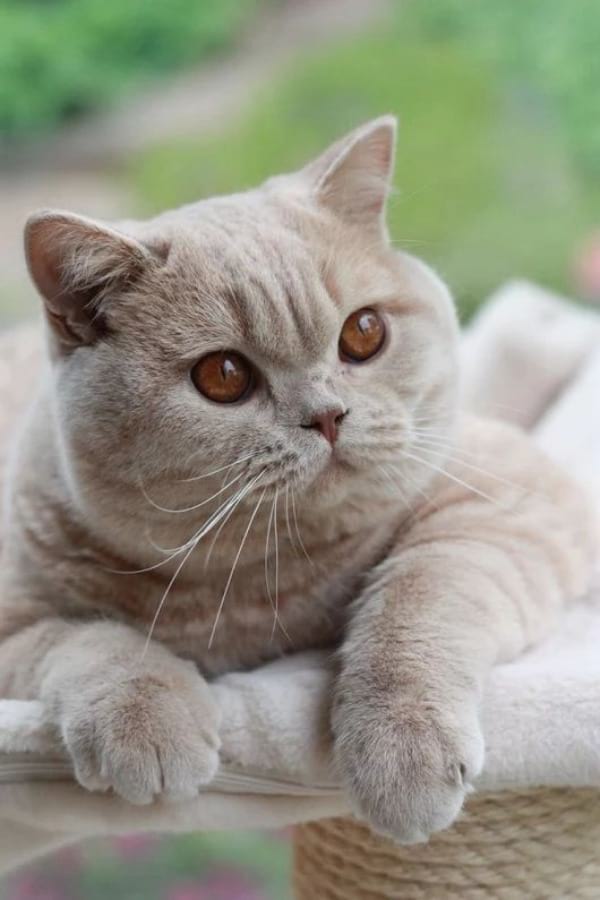 British Shorthair cats are known for being the most intelligent breed in the cat world. The cat's body is covered with a thick coat, which is super soft and plushy, that is why these high energy cats are often compared to a teddy bear. Usually, these affectionate cats lose hair throughout the year, but in the spring and fall, they tend to shed much. If you want to reduce shedding, make sure your cat is bathed regularly, consumes enough vitamins and minerals that help to restore natural pH balance, and gets enough natural light. These cute dog-like felines with double coats are calm, friendly, and get along well with other pets.
Peterbald Cat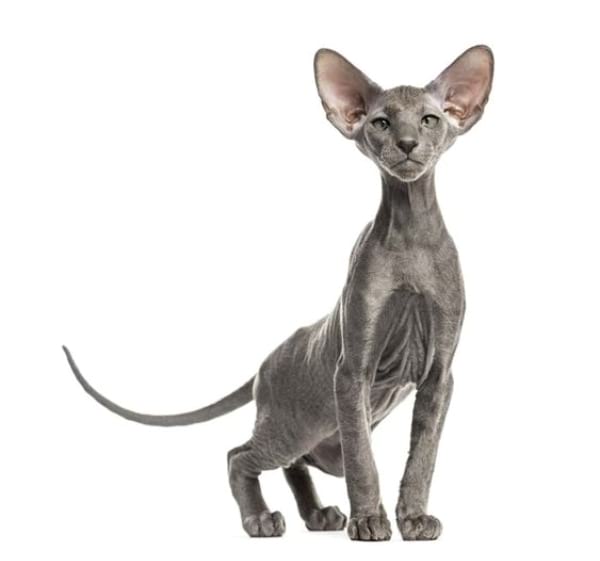 Peterbald is a relatively new breed of Russian origin that has a smooth coat, so pet owners shouldn't worry about excessive shedding. These medium sized cats come in a variety of colors, so you can find almost any color you want. Being one of the hypoallergenic cat breeds, the Peterbald cat is great for allergy sufferers. However, though they have a short coat, they do require care. Hairless varieties need a weekly routine bath or wipe-down.
Considering their personality, this hairless cat is a lap cat who has a devoted family disposition and craves the owner's attention. So, if you are a dog person, this feline with a dog like personality will become a faithful family companion.
Exotic Shorthair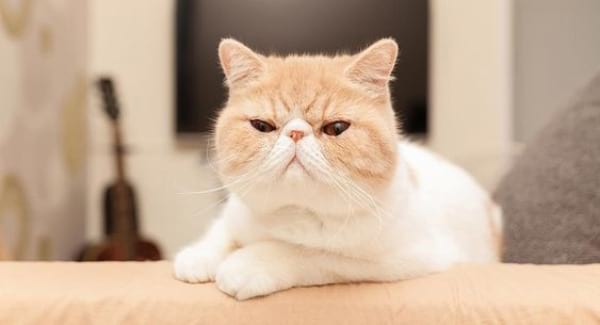 Exotic Shorthair felines have a thick, dense coat, so they offer minimal shedding. However, they still need regular combing to get rid of dead hairs. Known as calm, affectionate, and laid-back felines, the Exotic Shorthair is one of the best cat breeds either for an apartment setting or country living.
FAQs
Are there still some questions left? In this section, you might find all the answers.
Why do cats shed?
Do all cats shed? Of course. Shedding is a natural change in the coat, dictated by the processes of thermoregulation, the season, and hormonal background.
If a feline is healthy, hair loss occurs during climate change or for physiological reasons. It is believed that it is normal for cats to molt twice a year – in the fall and spring. However, cats sometimes shed for other reasons.
According to the American Society for the Protection of Cruelty to Animals (ASPCA), various factors, such as stress, poor diet, fleas and worms, pregnancy, allergies, medication, diseases, or sunburn can lead to excessive shedding. If your cat sheds in clumps, then a visit to a vet is a must.
Are There Hypoallergenic Cats?
There are no 100% hypoallergenic cats, as all cats produce a certain amount of dandruff, the main allergen, only in varying amounts.
There are breeds of cats that shed less and produce less allergen than other breeds, so some of them are excellent choices for people with cat allergies. Besides, do not forget that about 10% of the population are allergic to the allergen Fel d 1 – protein, which is present in cat saliva.
Is there a non-shedding cat?
No, there are no non shedding cats. Even the sphinx has a small layer of hair that falls out in small quantities. Thus, any cat with hair sheds, and dead cells fall off.
Are Siberian cats non-shedding?
There are many claims that Siberian cats do not shed, and they are all based on a 1999 study by Indoor Biotechnologies. The study involved four cats: one Abyssinian cat, two Siberian cats, and one cross. This number is not enough to comprehensively investigate this issue and draw a statistically reliable conclusion. Yes,  the Siberian cat definitely sheds less than other low shedding cat breeds, but there is no scientific evidence that they do not shed at all.
Which cat breeds shed the least?
All cats listed in this article lose less hair than other breeds. The difference lies in the amount of fur lost.
Conclusion
So, there are no cats that do not shed and that are 100% hypoallergenic. All of them produce an allergen protein to one degree or another, but all these cats shed less than their counterparts. Each breed highlighted is unique both in terms of appearance and character. Whichever cat you choose, it will become an irreplaceable member of your family and will definitely brighten up your routine.