When adopting a new purring furball, the first and main thing you have to do is pick a name for your four-legged feline friend. It can be difficult because this is an enormous responsibility!
The name selected by you will accompany your cat for many years to come and you'll have to share it with your family, friends, neighbors and vets. Don't forget about this and focus on the collection of funny cat names presented below.
Our funny names list contains some of the most hilarious cat names. So you can choose the appropriate one that will let you smile every time you call your furry feline or introduce it to your friends.
Funny Female Cat Names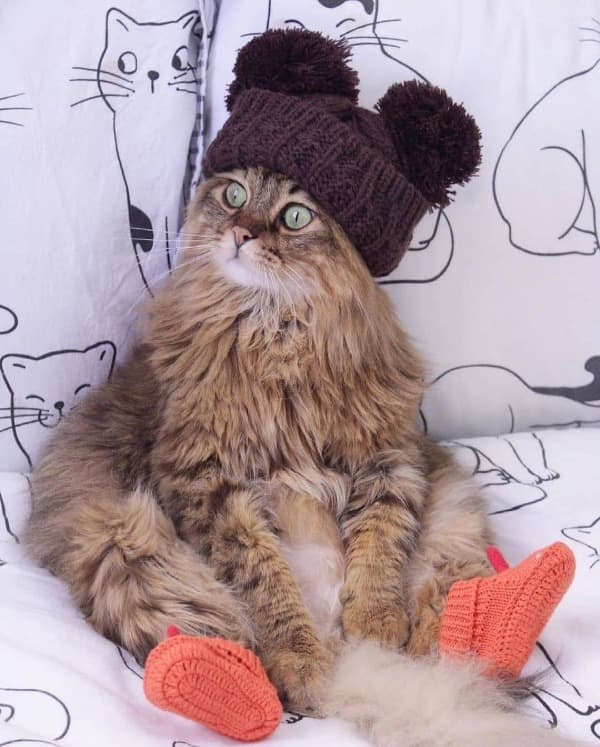 If you're lucky to get a female feline into your home, you should definitely take a look at our collection of silly girl cat names. Below you'll find more than 20 stupid cat names female natured and finally can find the ideal goofy nickname for your lovable kitty.
View carefully and choose the most laughable option that will put a smile on your face every time you'll call or even think about your charming cat.
Bebe (Spanish singer) – the name that perfectly fits a very-very loud kitty.
Bijou (from French means jewelry) – for girlie cats who stand out among other felines.
Demi Meower (Demi Moor) – for a very extravagant kitty that likes showing up.
Madam X (the 14th studio album by Madonna) – great for mysterious cats.
Yo-Yo (a famous toy) – the right name for a playful and energetic kitty.
Isabellick
Katy Purry
Samantail
Queen Bey
Karma
Gigi
Purr-lina
Catty LaBelle
Tallulah
Fifi
Phoebe
Pippa
Juniper
Xiomara
Quinn
Ritz
Una
Uma
Wasabi
Yum Yum
Yafa
Zen
Funny Male Cat Names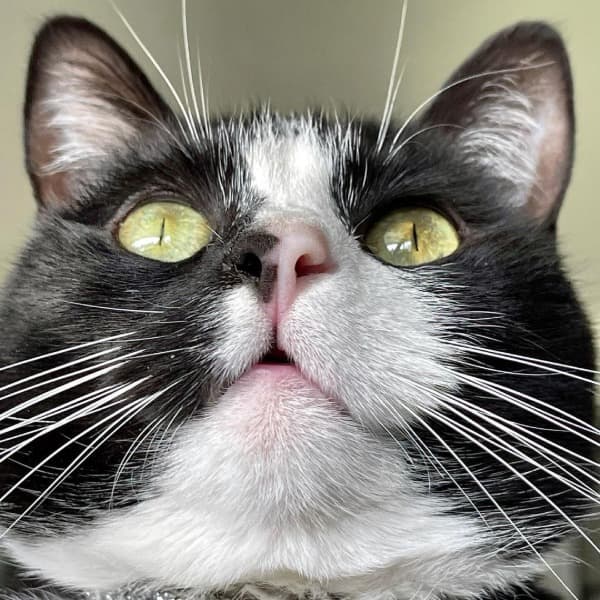 For the owners who puzzle over the appropriate name for their male feline, we've prepared the best male cat name list that also includes some funny celebrity cat names, joke names and unique boy cat names that make everyone collapse with laughter.
Pay attention to this roster of punny male cat names and select the right one that will correctly reflect the playful character of your cute male feline.
Calamity (means "disaster") – this is a great name for a feline that is always ready for mischief.
General Furrington – the right funny name for a serious cat.
Purrseudon – the great punny name for male feline with deep blue eyes.
Purrsephone – for cats who love to eat more and more.
Wolfgang Amadeus Mouse-Art – the nice name for a crazy, active and outstanding boy kitty.
Captain Morgan
Cujo
Dude
Gizmo
Groot
Fez
Furrgie
Havoc
Kelso
Meowi
Mewpiter
Moo
Picatso
Pinot
Pouncival
Runty
Furcules
Outclaw
Sirius
Cute and Funny Kitten Names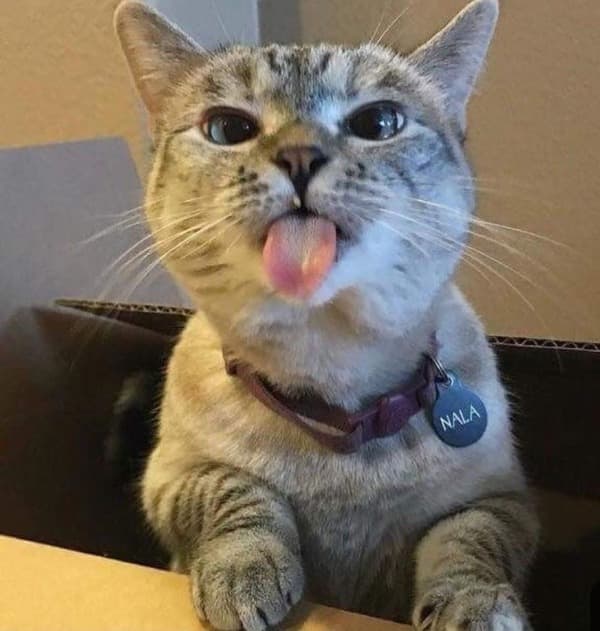 No matter whether you are looking for ironic names for a newly adopted kitten or an adult cat… If you have a great sense of humor, you have no problem choosing a cute funny cat name for your lovable feline, especially if you explore this list of funny pun names for cats and kittens created below.
Button – funny kitty name for a cute cat.
Laranja (stands for "Orange" in Portuguese) – nice funny name for ginger felines.
Leche (means "milk" in Spanish) – the amazing name for white cats.
Thisbe (means "lover" in Greek) – cool for charming small kitty.
Whispurr – the funny punny cat name like a play on a word "whisper".
Babs
Buddha
Bowie
Birdie
Champ
Cat Sprayed
Dilly
Felinegood
Floyd
Loki
Mayhem
Maui
Morty
Neferkitty
Pingu
Rumpus Cat
Snowcone
Tesla
Ridiculous and Funny Cat Names from Movies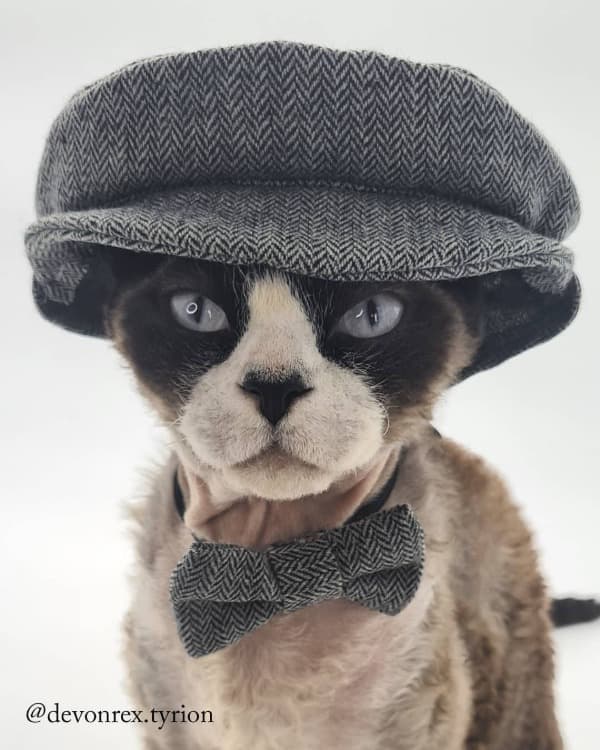 Movies and cartoons are a great source of inspiration for the most ridiculous and at the same time the most awesome cat names. Look at the funniest cat names from the movies that are popular worldwide and who knows maybe you'll find here what you're searching for.
Boo Boo (Laverne and Shirley) – cool for black funny cats.
Jiji (Kiki's Delivery Service) – the pretty name for goofy cats.
Myrtle (Harry Potter) – for cats that always appear unexpectedly.
Ohana (Finding Ohana) – cool funny cat name for extremely active and energetic cats.
Urmel (the main character from Impsy's Island – a German computer-animated feature movie) – the cat funny name that
will fit a feline with a shy personality.
Appa (Avatar)
Berlioz (The Aristocat)
Binx (Hocus Pocus)
Dinah (Alice in Wonderland)
Figaro (Pinocchio)
Obi Paws Kenobi (Star Wars)
Tinkerbell (Peter Pen)
Tibbs (101 Dalmatians)
Tonto (Harry and Tonto)
Funny Food Cat Names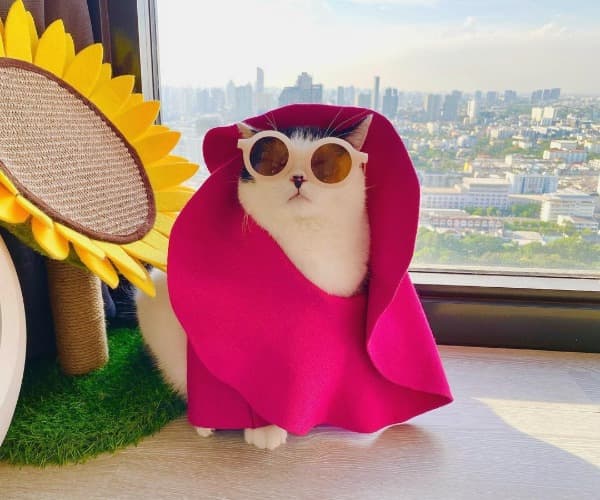 What are the funniest names? Of course, the funniest names ever for cats are associated with food names. Besides, such cat names are unisex and, in any case, seem extremely funny and crazy. If you're ready to choose a food-inspired name for your favorite, check out our food funny kitty names.
Findus (it's a well-known frozen food brand that is widely spread in Europe) – perfect for reserved felines.
Catalufa – the right name for ginger cats.
Hazelnut – the cool and funny name for cats with brown fur.
Noodle – for the cats with long or elongated bodies.
Kiwi – the cat funniest name that will be great for felines with green eyes.
Big Mac
Caesar
Katie Kat
Kit Kat
Dorito
Gyro
Pepsi
Nutella
Mocha
Miso
Cannoli
Nacho
Nori
Muffin
Skittles
Ramen
Whiskers
Snickers
Zucchini
Taco Bell
Tater Tot
Tofu
Queso
Funny Cat Names: Frequently Asked Questions
How to choose a funny cat name?
What is a good cat name? Well, if you choose a funny, ironic or even a bit silly name for your feline, it'll be a great choice and your four-legged friend can appreciate it because everyone who'll pronounce its ridiculous name will laugh.
The best way to select an appropriate nickname is to look at your cute kitten attentively and check out our list of the funniest cat names ever given above one more time. We're sure among our funny nicknames for the cat you'll find the right name for your lovely purring furball.
How does a cat know its name? How can you learn?
Cats are very clever animals and they actually learn very quickly. Be sure it won't be difficult for your cat to learn its name. First of all, you should find the right name to give to your feline and learn it.
Our list of the most hilarious cat names includes more than 100 great options for your furry friend. Look at your kitty and then at our collection of funny pun cat names again to find the best name for your outstanding feline.