Tabby cats are intelligent and affectionate furballs that are known for their cheerful nature, and they deserve the best names that fit their personality perfectly. These four-legged felines look super cute as they have a striped pattern and a distinctive "M" on their forehead.
Tabby cats are definitely special creatures that deserve extra special names. Check out the list of inspirational tabby cat names that we have prepared.
What Is a Tabby Cat?
A tabby cat (other names for a tabby cat is marbled tabby, classic tabby, or Felis catus – the tabby cat scientific name) is any cat with a characteristic pattern – an M-shaped mark on the forehead, stripes near the eyes and on the cheeks, along the back, around the legs and tail, as well as various patterns (dots, stripes, specks) on the sides, chest, and head. Tabby is not a breed, but a cat color that occurs in many breeds.
Typical Tabby Cat Breeds
Tabby cats come in different sizes and shapes, and many breeds have tabby cat colors. The breeds that can feature a tabby pattern are Abyssinian, Maine Coon, Persian, Siberian, American Shorthair, and Oriental.
Tabby Cat Patterns
Tabby cat patterns encompass Classic tabby (there are swirls on the cat sides and a butterfly pattern on the shoulders), mackerel (narrow stripes are arranged parallel towards each other), Agouti or ticked means that there are multiple colors on each hair of the cat, and spotted tabby (there are tabby markings that are broken in certain areas).
How to Pick the Best Tabby Cat Name
You can choose the name based on your interests, hobbies, famous heroes, TV personalities, cartoon characters, book figures. Besides, you can take into account the cat's breed, size, appearance, or distinctive features.
On top of that, you can choose ironic names to emphasize the cat's distinctive features, for instance, big ears, an interesting pattern, or short legs.
Brainstorm some ideas, and there is a high chance that an interesting name will pop into your mind.
Best Girl and Boy Tabby Cat Names
Here is a roundup of the best girl and boy tabby cat names to name your new happiness.
Cool and Cute Cat Names for a Tabby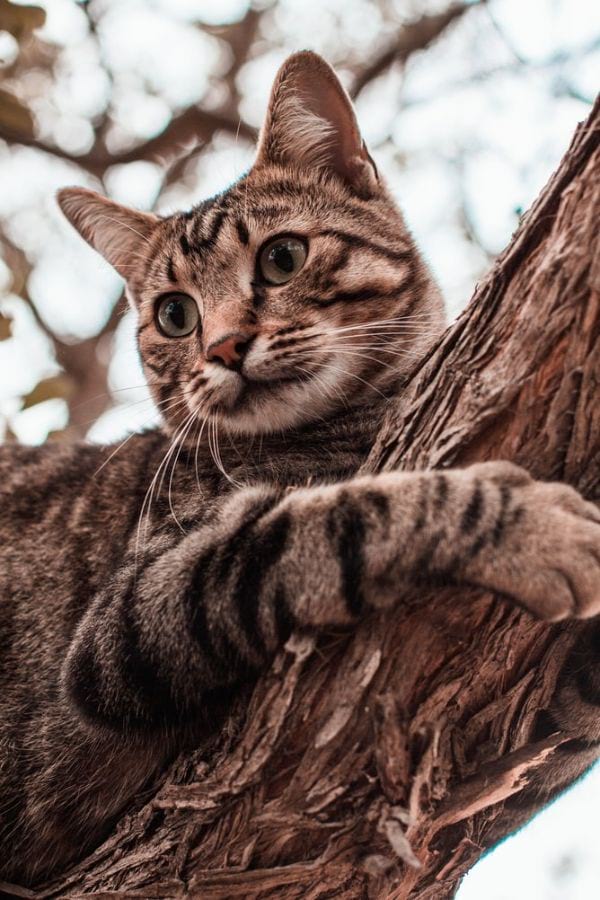 Tabbies are definitely cute and cool, so they deserve a really dope name. Here are some chill monikers you can pick.
Betty – great for a kitty who is a protector of her family.
Cleo – means "pride" in Greek.
Thor – the Norse God of Thunder.
Picasso – a creative name for a ticked tabby.
Tao – means "peach".
Snickers – great for an energetic brindle cat.
Da Vinci – if your cat is playful.
Gulliver – for a large grey tiger cat.
Hugo – great for a fawn colored cat with a cocky nature.
Nemo – suits friendly pale tabby cats.
Vivaldi – for true chatty boxes.
Zeus – for a golden brown cat with a strong-willed personality.
Zorro – cute-sounding nickname for black and white striped cats.
Rainbow – if your mottled brown cat makes your life happy.
Famous Cat Names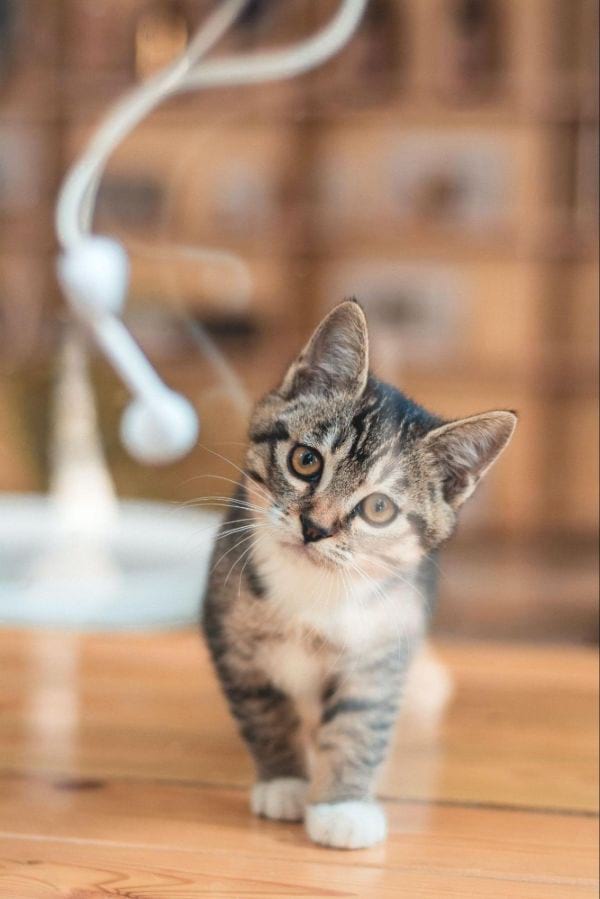 If you are looking for sweet names inspired by true cat celebrities, we've got you covered. Here is the list of names for different types of tabby cats.
Freya – the name of the goddess of fertility.
Think Think – the name of the cat of the President of Taiwan, Tsai Ing-wen
Azrael – means "Angel of God".
Felix the Cat – the name of the funny-animal cartoon character.
Salem – great for a fluffy brown tabby cat.
Marmalade – the name of the YouTube celebrity.
Honey Bee – the name of the blind hiking cat.
Venus – a beautiful two-faced kitten.
Maru – the cat who adores boxes.
Garfi – the name of the world's angriest cat.
Sam – if your striped torbie cat has prominent eyebrows.
Snoopy – great for a cute fluffy tabby cat.
Hamilton – suits mackerel tabby cats.
Male Names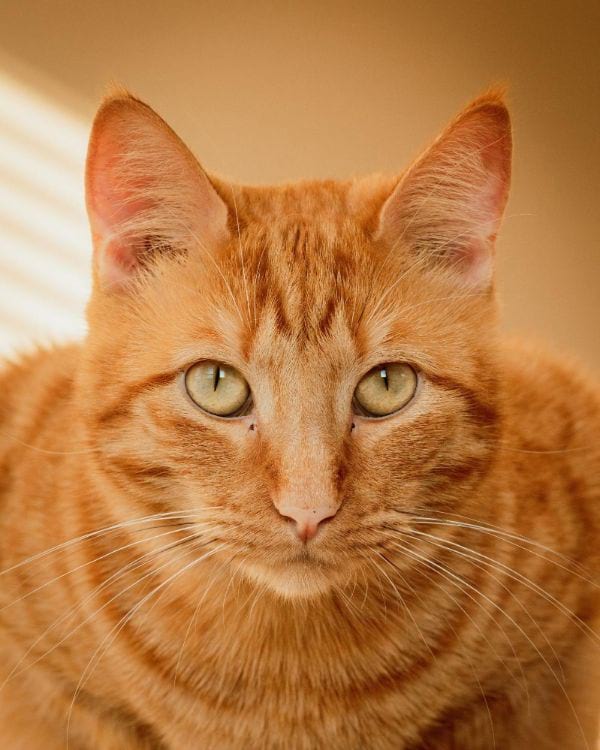 Male tabby cats are intelligent, cute, and curious. Here are some tabby-wise names for kittens.
Achilles – this name of Greek origin means "pain".
Alf – choose for your dark brown tabby feline.
Armani – if your cat has an unusual tabby cat coloring.
Bastian – means "venerable".
Bruno – suits a brown tabby kitten perfectly.
Champion – for a tiger striped cat who is a true warrior.
Lotus – means "the flower".
Domino – a unisex cat name for a grey tabby cat.
Jazz – one of the most unusual names for tabby cats.
Uri – means "flame", refers to beautiful orange tabby names.
Vino – signifies "noble".
Lucky
Merlin
Opal
Oskar
Simon
Taylor
Tristan
Vincent
Wolf
Female Names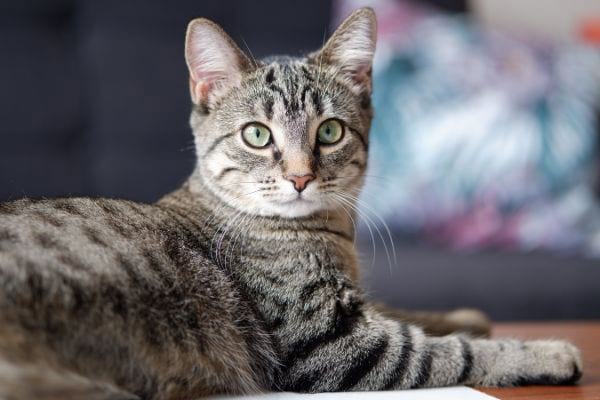 Female cats look regal and always attract attention. Naturally, these beauties deserve the best names. Here is a list of good names for tabby cats for your inspiration.
Fortuna – great for brindle cats who bring luck.
Arabella – this name of Latin origin is perfect for a brown and white cat.
Crystal – if your girl has a brilliant appearance.
Aurora – signifies "dawn" in Latin.
Diva – for buff colored cats with a unique appearance.
Goldie – if your feline is precious to your heart.
Jasmin – denotes "the symbol of love".
Kiki – one of the best female cat names for grey cats.
Zia – means "light" in Arabic.
Bonnie – denotes "attractive" and is great for cinnamon tabby cats or pale brown cats.
Coco – a great match for a grey and white tabby cat as it means "coconut".
Melody
Naomi
Pearl
Queen
Rosie
Scarlett
Tiny
Unisex Disney Names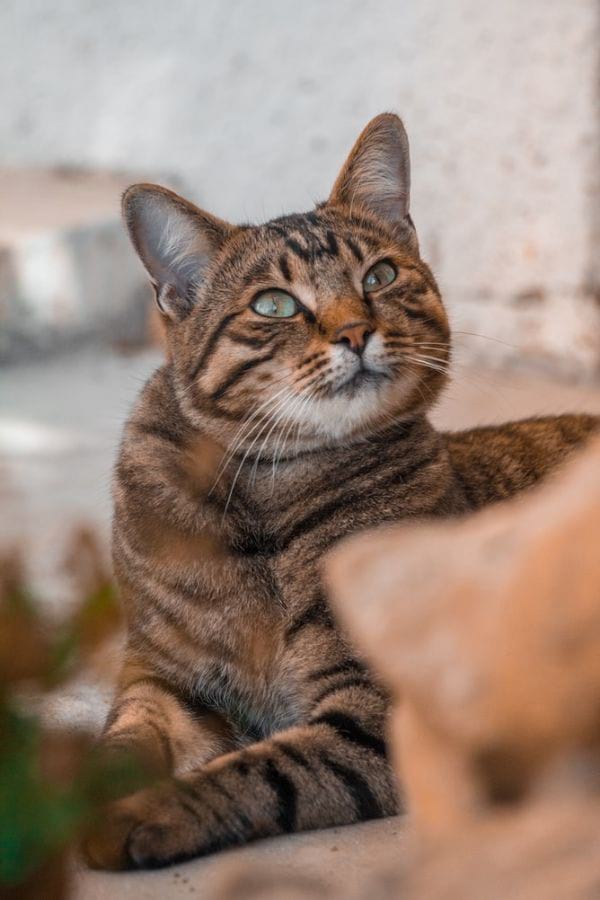 If you are looking for unisex cat names that will perfectly emphasize your cat's personality, don't look further! Here are the ideas you need.
Toulouse – an orange kitten, a major character in The Aristocats.
Napoleon – the name of a famous dog in The Aristocats.
Scat Cat – a beautiful grey cat in Disney's 1970 animated feature film, The Aristocats.
Frou-Frou – a palomino horse in The Aristocats.
Abigail Gabble – the name of a British goose in the Aristocats.
Lafayette – the name of a dog.
Striped Animal Cat Names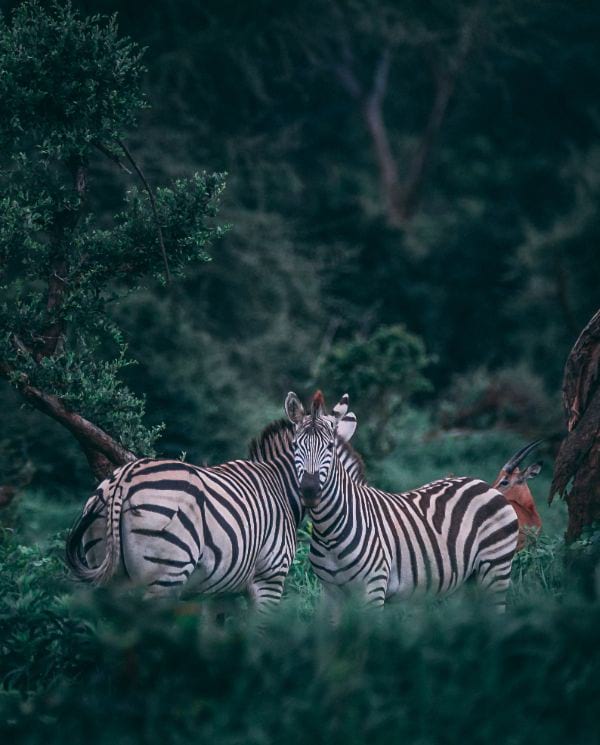 Some names of the animals with a striped pattern can be an option for your little striped kitten who wants to uncover his wild side.
Zebra – a black and white tabby cat will look cute if you choose this name.
Hyena – this name of Korean origin signifies "integrity".
Cinnabar – this name is associated with vivid red-orange-colored lacquer.
Serpentine – this name of a mineral stone will look great on a grey tabby cat with green eyes.
Bongo – the name of the antelope with a reddish-brown coat.
Tahr
Mackerel
Civet
Bongo
Kob
Pattern-Inspired Names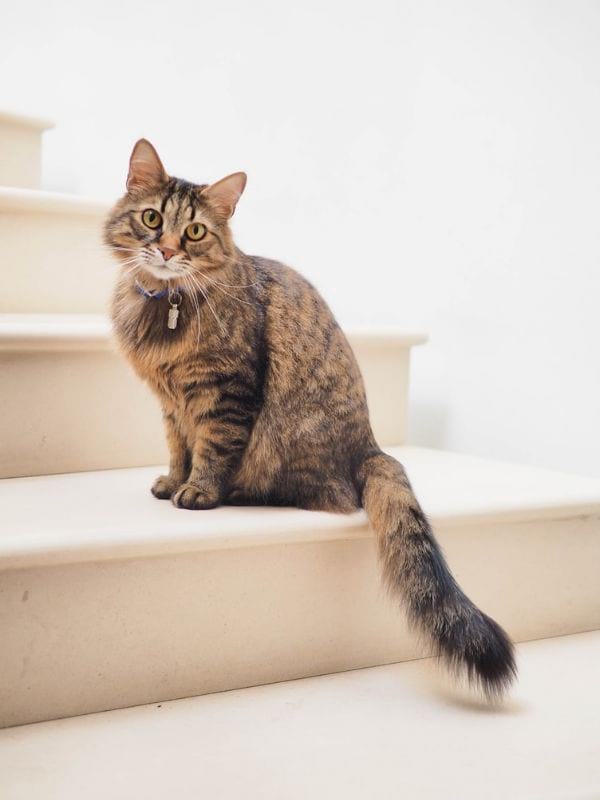 Actually, tabby cats have many various patterns that can be depicted in their names. Here are some options of spotted tabby cat names and striped tabby cat names.
Lucifer – if your feline has a dark side.
Cookies and Cream – the best option for a cream tabby cat.
Spot – suits spotted tabby cats.
Zigzag – for an uplifting and charming feline.
Bayadere – does your kitty love dancing? Go for this moniker.
Cloudy – emphasizes an appearance of a grey striped cat.
Woody – one of the cream colored cat names.
Speckles
Sponge Bob
Buzz
Jilly
Loki
Katarina
Bellatrix
Jasper
Color-Inspired Tags for your Kitty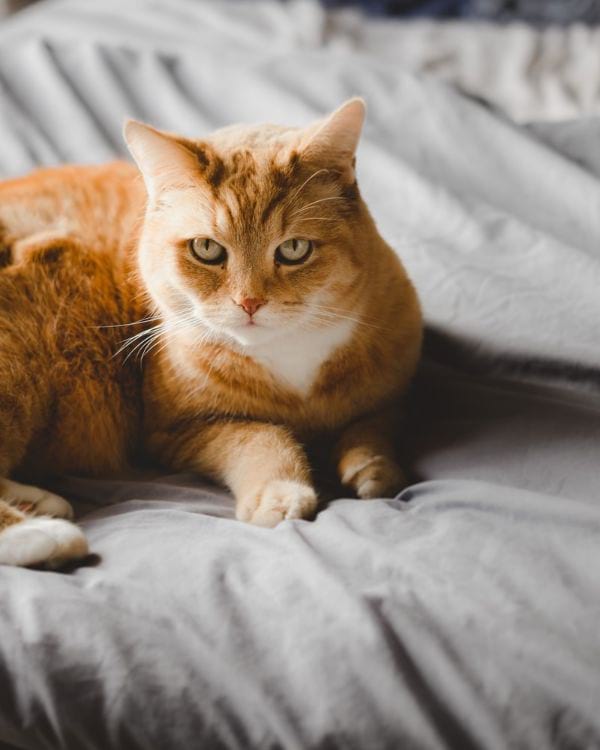 Tabbies can be of various colors, so why not choose the nickname that is connected to his beautiful coat color? Discover these beautiful grey tabby kitten names, orange tabby cat names, silver tabby, and brown tabby cat names.
For Orange and Yellow Tabbies
Amber is a golden-colored fossilized tree resin with striations.
Autumn – let the autumn leaves determine the name of your feline.
Blaze – if your cat is fierce, it earns this name.
Butterscotch – a lovely orange tabby cat's name that can be used for any cat.
Flame – the best choice for a golden tabby cat.
For Gray Tabby Cats
Granite – is one of the best

grey tabby cat names. G

ive your tabby the name of this patterned grey stone.
Earl Grey – a grey cat name might be inspired by this English tea.
Luna – a pale grey tabby would look great with this moon-inspired name.
Meteor – this is a terrific name for a grey cat with a streaking pattern.
Emerald – the name of a precious gemstone for a dark tabby cat.
Brown Cat Names
Bordeaux – an ancient name for a fluffy brown tabby cat.
Chocolate – suits chocolate tabby cats.
Coffee – perfect for brown striped cats.
Honey – for sweet light brown cats.
Tiger's Eye – This lovely semi-precious stone is orange and brown. It is perfect for brown felines.
For Silver Tabby Cats
Silver Belle – for a strikingly beautiful cat.
Guinevere – means "white fairy."
Greystoke – is one of the

dope cat names; it

suits gracious cats.
Charcoal – for a

blonde tabby cat

with a silver shiny coat.
Europa – means "where the sun sets."
Fun and Unique Tabby Cat Names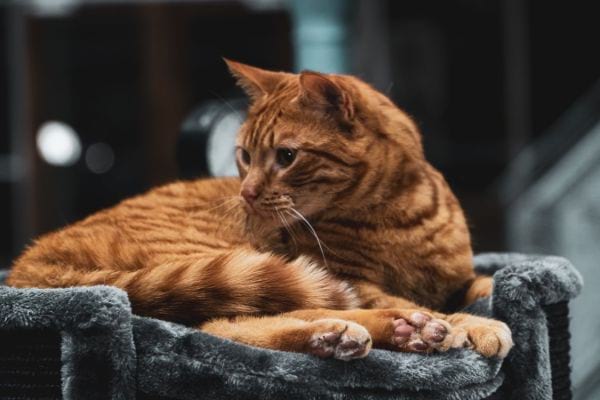 Undoubtedly, tabby cats are known for their fiery, friendly, and outgoing personality. Therefore, fun and unique cat names are perfect options.
Hunter – for a black tabby cat with hunting instincts.
Cassiopeia – the name of the stellar mother.
Precious – a unique name for a patched tabby.
Caspar – stands for "keeper of treasure".
Purrito – for small purring happiness.
Espresso – suits energetic marble tabby cats.
Ninja – for a curious white tabby cat playing in unusual places.
Santa Claws
Oreo
Fanta
Strawberry Blonde
Tango
Carrot Top
DC
Frequently asked questions
What should I name my female tabby?
Some great names for girls are Amber, Aurora, Coco, Queen, Ria.
What do you call a tabby and white cat?
A bicolor cat or piebald cat is a cat that has white fur combined with any other color – for example, black or striped. There are various patterns of bicolor cats.
Are silver tabby cats rare?
No, silver tabby cats are not rare and this color is found in different breeds.
How smart are tabby cats?
Tabbies are smart, sassy, and friendly, but this color isn't linked to their coat pattern.
What is the rarest name in tabby cat?
Meteor, Alvin, Twig, and Heathcliff are one of the rarest names for tabby cats.
Conclusion
We hope this list of the best tabby cat names will help you find the name that will touch your heart and be a lucky charm for your tabby baby.