Docile, congenial, and well-behaved Raggies make perfect family companions. They are loved by millions of people due to their sweet, laid-back, and affectionate disposition. These felines are the epitome of loyalty wrapped in silky fur.
If you've decided to expand your family and adopt a Ragdoll kitten, then this handy article is for you. Here you will find an overview of the best Ragdoll cat breeders in Alabama.
Ragdoll Kittens for Sale in Alabama
Editor's Note
How many cats can you own in Alabama?
In the majority of Alabaman communities, you are permitted to have 3-4 cats inside your home.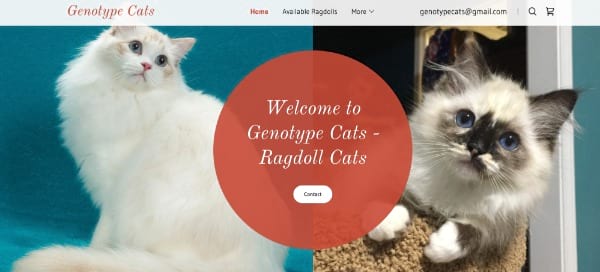 This cattery is owned and operated by Kristy, an educated breeder who is in love with the Ragdoll breed. Breeder cats come from various countries, including Germany, New Zealand, Italy, and Greece. Ragdoll kittens are raised underfoot and regularly interact with people and Golden Retriever pals.
If you are looking for a snuggle buddy, you can choose kittens of various colors and patterns: chocolate, lilac, blue, bicolor, mink, and mitted.
Adoption Process
All kittens are HCM and PKD negative, and all of them are spayed/neutered before heading home. The price of kittens depends on their color and pattern. The price range is $1100-$2200. A non-refundable deposit of $200 is required to hold a kitten. For all inquiries, contact the breeder directly via email at [email protected].
Testimonials
The quality of kittens is superior.
The owner of the cattery is knowledgeable and professional.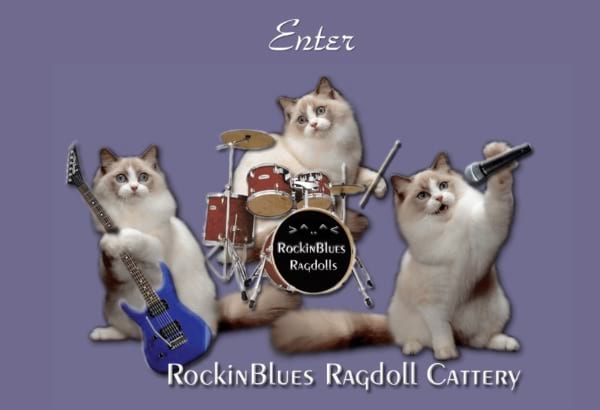 This small cattery offers CFA and TICA registered seal mitted kittens w/without blaze. This breeder pays special attention to kittens' physical and mental health, so kittens are raised underfoot together with other pets.
Adoption Process
Kittens are ready to head home when they are 12-14 weeks old. Before leaving, they get all the necessary vaccines, they are spayed/neutered, dewormed, and know how to use a scratching post. To join the waitlist, a $500 non-refundable deposit is a must. The price is $1900 and up.
Testimonials
This breeder doesn't allow declawing.
Shipping is possible.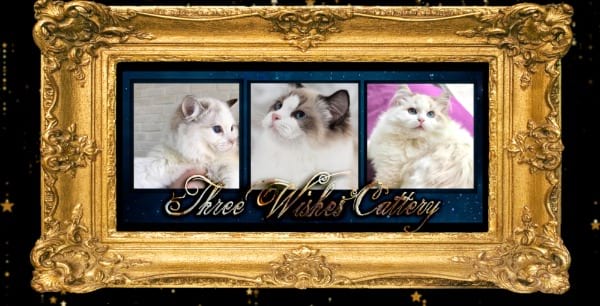 This small home cattery offers only traditional blue-eyed pointed Ragdolls of pet quality. All kittens are TICA registered and raised together with other pets and children.
Adoption Process
Kittens are ready for adoption when they are 15-17 weeks old, they are PKD and HCM negative, spayed/neutered, and come with a health warranty.
Testimonials
This breeder demonstrates a good, professional attitude.
The cattery offers cozy enclosures for cats that feature climbing perches and a play area.
Three Wishes cattery pays special attention to re-homing adults when they are retired from breeding.

This cattery is a registered member of TICA, CFA, and Ragdoll Fanciers Club International. The motto of this exceptional breeder is to breed for quality, not for quantity. Well-balanced kittens have American and European bloodlines; they are well-socialized because are raised alongside other pets, including dogs. This cattery focuses on delivering only traditional Ragdolls of seal, chocolate, blue, and lilac colors and colorpoint, mitted, lynx, and bicolor patterns. All kitties are litter box trained and know how to use scratching posts.
Adoption Process
All kittens are offered with TICA and/or CFA registration papers, dewormed, vaccinated (age-appropriate 3-way vaccines are used), and a 3-year genetic guarantee. Besides, you get a 5-year TICA pedigree of the kittens' parents and DNA genetic test reports.
Usually, this cattery requires a $300 non-refundable deposit for pet/show quality kittens and $500 for breeding quality kittens. However, due to the Covid-19 pandemic, a deposit is not required. The price of kittens depends on their quality. For instance, pet quality kittens cost $1,950 – $3,000, show quality felines cost $3,000 – $4,000, and the price of breeder cats is $4,000 & up.
Testimonials
This breeder has been raising beautiful and healthy Ragdolls for over 20 years.
The cattery accepts a variety of payment methods: cash, PayPal, Zelle, and Venmo.
Shipping is possible for an additional fee ($500-$750).
Whiskers Ranch is very responsible. It offers continued available support and shares interesting tidbits on cat health and care on the official website.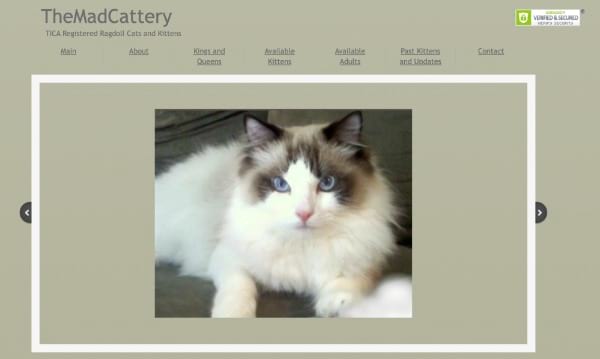 This small cattery ensures each kitten is loved, cherished, and given the same attention. TheMadCattery offers seal, white, cream, flame, and blue Ragdoll kittens in solid, lynx, colorpoint, tortie, mink, and bicolor patterns.
Adoption Process
The cattery offers kittens and adults for adoption. All Raggies come with TICA registration papers and cost $800. For more information, contact the breeder directly.
Testimonials
According to the customers' reviews, all kittens are very gentle and affectionate.
Shipping is possible.
Editor's Note
What is the Average Price of Ragdoll Kittens in Alabama?
The price range of Ragdoll kittens in Alabama is $1100-$4000 and up. However, on some local websites, you can find Ragdoll kittens for sale $200. Be aware that in this case, a kitten with a cheap price tag might have some health or behavioral issues.
Bottom Line
We hope that all the information we've provided was helpful and that you've found the breeder that meets all your requirements. We wish you good luck in finding your purrfect Ragdoll companion.