Ragdolls are perfect companions because they have a dog-like personality, are affectionate but not demanding, gentle, and sociable. These felines are a perfect addition to families with children and singles. If you want to buy a perfect Ragdoll baby but can't find a reputable breeder, we got you covered. We've compiled a list of the best Ragdoll breeders in Ct that offer Ragdoll kittens for sale.
Ragdoll Kittens for Sale in Connecticut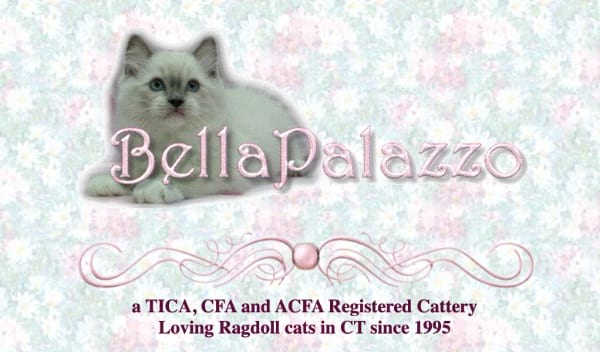 This TICA, CFA, and ACFA registered cattery raises the most beautiful and gentle Ragdoll cats. You can purchase blue, seal, bicolor, mitted, and colorpoint beauties. Pet-quality and show-quality kittens are available.
Adoption Process
To reserve a kitten, complete an application and send a non-refundable deposit. Kittens leave their place when they are 13-16 weeks old. All kittens come spayed/neutered *unless you buy breeding felines. Note that all cats come with breeding restrictions. Besides, you can purchase adult Ragdolls. Prices are available upon request.
Testimonials
The breeder is experienced and knowledgeable.
All kittens are of superior quality.

This small hobby breeder raises kittens underfoot with love, care, and attention. Kitties have lovely personalities and beautiful appearances. You can choose blue, seal, or bicolor Ragdolls.
Adoption Process
All kittens are registered with TICA and come with a 2-year genetic health guarantee. To hold a kitten for upcoming litters, send a non-refundable deposit. For prices, contact the breeder.
Testimonials
All kittens are friendly and are the best representatives of the breed.

AngellCats cattery offers exquisite Ragdolls from grand champion and champion lines. The breeder states that all kittens are "from established bloodlines of the genuine foundational Ragdolls started by Ann Baker in 1964." Breeding kings and queens have 400 award ribbons; they are beautiful and affectionate. These Raggies are perfect huggable pets! At this cattery, you will find the perfect representatives of the breed of different colors (cream, chocolate, blue) and patterns (bicolor, lynx).
Adoption Process
All breeding cats are negative for PDK and RD HCM mutation. To reserve a kitten, a non-refundable deposit of $400 (pet-quality), $500 (show/alter-quality), $600 and up (show/breeder Ragdolls) is required. All kittens are dewormed, have two sets of vaccines, are TICA-registered ($25 is an additional registration fee), and microchipped (this procedure is mandatory and costs $75. Besides, a two-month trial of pet insurance is provided. Buyers can inaugurate this insurance.
Testimonials
Carole and her husband are polite and knowledgeable.
The pick-up process is pleasant. All buyers are introduced to all champion Ragdolls.
A bag of goodies for a kitten is provided.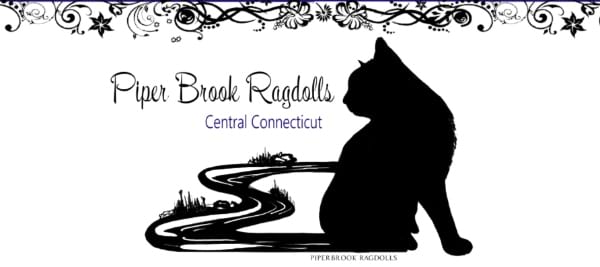 This cattery offers traditional Ragdolls with an easy-going disposition. You can buy blue,
lynx, point, lilac, mitted, chocolate, and seal Ragdoll beauties. The breeder shares updates of their kittens on their Instagram.
Adoption Process
All kittens have TICA and CFA registration papers. They are dewormed, spayed/neutered, have age-appropriate FVRCP vaccinations, vet examination papers, a one-year health guarantee, a kitten kit, and documents that prove the parents' pedigree, and genetic test results. Besides, a one-week supply of food is provided. The price of pet-quality kittens is $2000. Show-quality kittens are more expensive and cost $2500. To hold a kitten, a non-refundable $500 deposit is required.
Testimonials
The breeder is very responsible and conducts an extensive interview with potential pet parents.
FAQ
What is a fair price for a Ragdoll kitten in Connecticut?
The average cost for a Ragdoll kitten is around $500 to $3,000, but many factors affect the price.
How many cats can you legally own in Connecticut?
It is allowed to have no more than six dogs, cats, and other similar household pets unless a commercial kennel is run.
Bottom Line
All these breeders in Connecticut are trustworthy, professional, and offer the best representatives of the Ragdoll breed.