If you live in Georgia and want to purchase a Ragdoll kitten, you will need our help. We have analyzed breeders in Georgia and compiled a list of the most reliable. Most of them are registered with the International Cat Association (TICA), all treat kittens as family members, and are excellent at socializing them. Check out this list of catteries that offer Ragdoll cats for sale.
Ragdoll Kittens for Sale in Georgia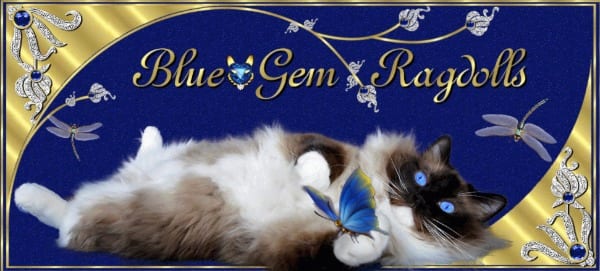 This CFA & TICA registered cattery has over 30 years of experience in breeding pet-quality and show-quality pets, as well cats for therapeutic purposes (for mentally disabled people). You can choose these puppy cats of various colors & patterns: seal, point, mitted, and bicolor. All breeding cats are HCM, Felv, and FIV-negative.
Adoption Process
This breeder requires a $300 non-refundable deposit to hold a kitten. Ragdoll babies come with TICA or CFA registration papers, genetic testing results, vet examination results, appropriate shots, dewormed, and have a health guarantee. All kittens are priced at $1,600 each.
Testimonials
The breeder's experience is superior.
Kittens are physically and mentally healthy.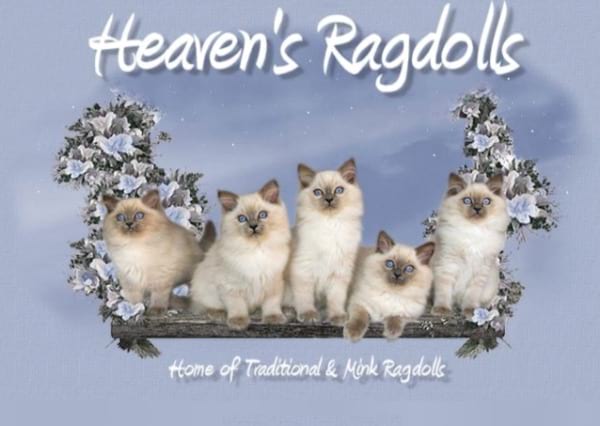 This small TICA-registered Ragdoll cattery offers a wide choice of Ragdolls beauties of various colors and patterns. Depending on your preferences, you can choose seal, lilac, blue, red, chocolate, cream, cinnamon, fawn, and tortie kittens in solid, mink, or sepia parents. White blue-eyed beauties are available in mitted, bicolor, lynx, and pointed patterns. Regardless of the color and pattern, all kittens are healthy and easy-going.
Adoption Process
All the breeding queens and kings are HCM negative, so every litter is healthy. Before leaving, kittens are dewormed, litter trained, altered, vaccinated, and microchipped (*optional).
A purchaser gets TICA papers and a one-year health guarantee for the kitten. This cattery doesn't allow personal visits for the sake of the health and well-being of all felines. To reserve a kitten, it is obligatory to send a $300 non-refundable deposit. The price of traditional Raggies is $1400, minks will cost $1600, and the price of breeding cats is $2000.
Testimonials
Lifetime support is offered.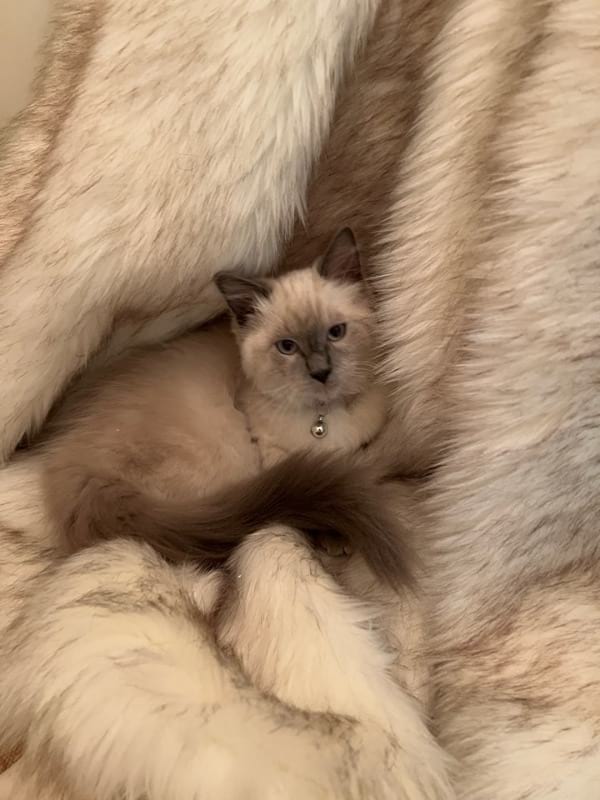 If you want to buy a Ragdoll kitten with a great disposition, this cattery is a great choice. This TICA-registered cattery offers inquisitive, laid-back, and affectionate purebred Ragdolls. Rags have champion bloodlines and a 5+ generation pedigree. The cattery produces blue and lilac Ragdolls in bicolor, point, lynx, and mitted patterns.
Adoption Process
The breeder regularly sends kitten updates so that pet parents can feel a bond with their future companions. All Ragdoll babies are spayed/neutered, vet checked, vaccinated, and have a one-year health guarantee, and TICA registration papers.
To hold a kitten, a $300 non-refundable PayPal deposit is required. The total cost of kittens is $1700.
Testimonials
Michele, the cattery owner, is an expert in the Ragdoll breed. She is responsive and friendly.
The breeder teaches kittens to walk on a leash, ride in the car, or a pet stroller.

The Ragdoll adoption process is very smooth.

This cattery is reputable and responsible; it has been inspected by the Georgia Department of Agriculture. All kittens are raised underfoot and live in spacious living quarters designed especially for them. You can choose Raggies of different colors (seal, blue, lilac, chocolate, cinnamon, fawn, cream, and red) and patterns (solid, mink, and traditional).
Adoption Process
All parents that buy Ragdolls must agree to a NO DECLAW policy. Kittens go home when they are 12 weeks old, they are vet checked, vaccinated, dewormed, FIV/FELV negative, spayed/neutered, groomed, and have registration papers. To join the waitlist, a $300 non-refundable deposit is required. The price of kittens depends on their coat color and pattern. As the breeder states on the official website, prices are as follows:
Traditional in Seal, Blue, – 1450
Traditional in Chocolate, Lilac – 1450
Traditional in Cinnamon or Fawn 1850
Minks – Seal, Blue – 1650
Mink in Cinnamon or Fawn – 2,000
Solids – Chocolate & Lilac – 1850
Solid Cinnamon or Fawn – 2,000
Breeding cats – 2,500 and up
Testimonials
The breeder is very knowledgeable and has invented some solid colors.
FAQ
What is a fair price for a Ragdoll kitten in Georgia?
A Ragdoll Kitten in Georgia has an average tag price of $1600-$2800. Some Breeders could even offer Ragdoll Kittens for $3500 or even higher.
How many pets can I own in Georgia?
Georgia residents are legally permitted to possess up to six cats without special authorization.
Bottom Line
We hope you find the kitten of your dreams with one of these breeders. Carefully study all the information provided, pay special attention to the pedigree and genetics of the cat-moms and dads, and check the health of the kittens. We wish you good luck in your search for a new family member!