Ragdoll cats are known as the Golden Retrievers of the cat world. They are playful, affectionate, gentle, and loving. Their mesmerizing blue eyes and silky fur are amazing and match perfectly with their friendly nature. If you want to find a loyal family companion, then the Ragdoll cat is just for you.
We've compiled a list of the best Ragdoll cat breeders in Idaho so that you can get an insight into what the process is and what the prices are.
Ragdoll Kittens for Sale in Idaho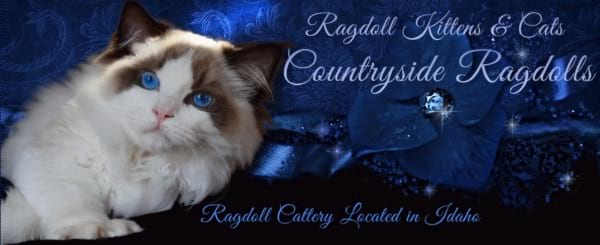 This TICA-registered cattery is located in Caldwell, Idaho. The cattery raises seal and blue Raggies in lynx, colorpoint, mitted, and bicolor patterns. Ragdoll kittens are raised underfoot and regularly play with adults, kids, and dogs. Breeder cats and kittens are HCM and FIV/FeLV negative.
Adoption Process
Before heading to their forever home, kittens are vaccinated, dewormed, vet-checked, and spayed/neutered. They come with registration papers and a two-year genetic health guarantee. Besides, what sets this cattery aside from others is that it also provides a kitten package and a kitten bed.
To reserve a kitten, you are required to send a non-refundable, transferable deposit of $400. The kitten cost is $1800. Money can be paid via PayPal or cash. Note that this cattery doesn't accept checks.
Testimonials
All fur babies are perfectly socialized because they interact with children aged 8-18 and two lovely dogs: a German Shepherd and Golden Retriever.
Countryside Ragdolls cattery doesn't breed minks, solids, and sepias because it believes that these patterns do not meet the Ragdoll breed standard.
The environment Raggies are raised in is clean and healthy.
From time to time, this cattery offers retired breeders for adoption.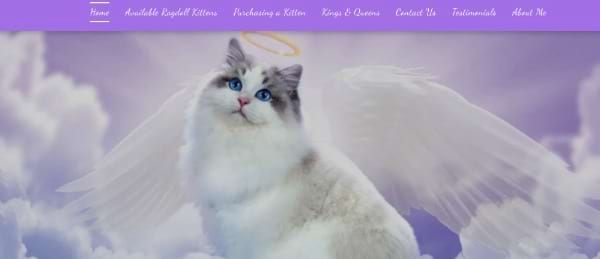 Heavenlyrags cattery is a member of TICA and CFA. It offers beautiful and sweet-tempered Ragdolls of blue and seal coat colors in colorpoint, mitted, lynx, and bicolor patterns. All Ragdolls have Champion bloodlines.
Adoption Process
This cattery guarantees that Ragdoll kittens do not have any genetic health predispositions. All Rags are regularly vet checked and have strong health. To reserve a pet kitten, you must send a $200 deposit, for kittens with breeding rights, and be ready to pay $500. For prices, please contact the cattery.
Testimonials
Teresa, the owner of the cattery, is very lovely and friendly. Many buyers note that she puts enormous care, love, and attention into her precious fur babies.
The breeder welcomes in-person visits and organizes virtual visits.
Some Ragdoll cats are certified as therapy cats.
This cattery offers shipping by Alaska air at an additional cost of $500.
According to customers' reviews, this breeder is very honest.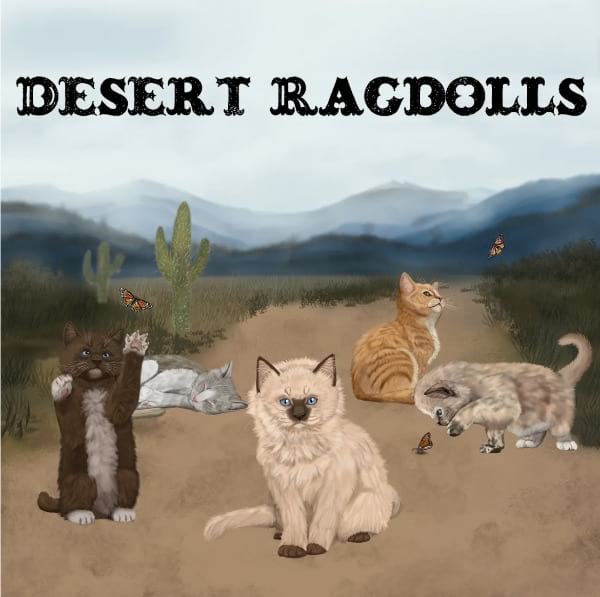 This cattery's pride is BEWs (blue-eyed whites), as well as healthy and adorable cinnamon, chocolate, seal, flame, blue, cream, lilac, tortie, colorpoint, mink, tortie, and sepia Raggies.
Adoption Process
When the time comes to leave the cattery, all kittens are dewormed, vaccinated, TICA-registered, spayed/neutered (*unless you buy a breeder cat), and have a two-year genetic health guarantee. To hold a kitten, a deposit is required. For pet-quality kittens, be ready to pay a $600-$700 non-refundable deposit. To reserve a breeder cat, a deposit of $1000 is required. Pet quality kittens are priced at $1550, chocolate and cinnamon pet quality felines cost $1750.
Breeder cats are sold only to established and reputable catteries. Their price is $2700 and up for one kitten or $5200 for a pair. Cinnamon breeder cats cost more – they are sold for $3200. On top of that, this cattery offers retired queens and kings for adoption from time to time.
Testimonials
All cats have been tested for any genetic diseases by UCDAVIS Feline Genetics Lab.
This cattery offers an informative blog section on the official website.
If Ragdoll parents can't keep Ragdolls for some reason, this cattery helps find a new, loving home for them.
Kimberly, the owner of the cattery, is extremely professional and knowledgeable.
The cattery owner is very responsive – she answers any questions potential buyers may have.

The main mission of this cattery is to raise healthy Ragdolls that meet the breed standard. Seal, mitted, and colorpoint fur babies are offered. All felines are raised underfoot. Therefore, they are huggable, loved, and easy-going.
Adoption Process
Kittens leave the cattery spayed/neutered and have the necessary registration papers. Barb, the owner of the cattery, offers both pet-quality and show-quality Rags. Contact the breeder for prices.
Testimonials
Many buyers claim that kittens have wonderful personalities.
This cattery offers Ragdoll kittens for sale & adoption.
This cattery has enormous expertise in raising TICA and CFA-registered Ragdolls (over 22 years of experience).
Bottom Line
We hope that this information was helpful to you. We wish you good luck in finding your floppy love bug.