If you have definitely decided that Ragdoll cats are the ideal breed for you, then you need to choose your breeder carefully. After all, it depends on the cattery how healthy and balanced the kitten will be and what kind of family member it will become.
The importance of carefully choosing a breeder should not be underestimated, because the quality of a kitten depends on it. We decided to help you and picked the best breeders in Washington. They have great reviews and great terms of cooperation.
Ragdoll Kittens for Sale in Washington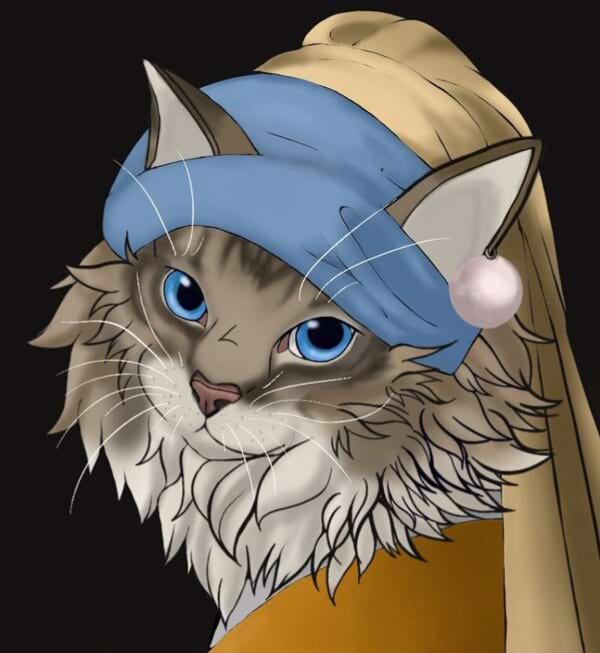 This TICA-registered cattery offers cuddly, gentle, and beautiful Ragdoll kittens with human loyalty. Furries of different colors and patterns are offered: chocolate, seal, mink, bicolor, colorpoint, sepia, and lynx. All cats are bred sparingly so that the breeder nurtures them properly.
Adoption Process
To join the waitlist, future pet parents are asked to complete an interview via video call. The deposit is $400, it is non-refundable but transferable. Kitties come spayed/neutered, vaccinated, dewormed, and their pedigree copy is provided upon request. Besides, this cattery also offers a week's supply of food, toys, and litter to help Ragdoll parents on their way.
On top of that, retired cats are also available for adoption. They leave the cattery spayed and up-to-date on their routine health needs.
Testimonials
The owner of the cattery, Elizabeth, is very responsive and honest. She is available at any time during the acquisition process.
All breeding felines undergo genetic testing through the Wisdom Panel.
Elizabeth meets with customers on video calls to understand the family's needs and find a perfect fit.
Kittens are well-socialized and get along well with kids and dogs.
The cattery is clean; kittens have a wonderful space to roam and grow.
This breeder is very responsive to all questions customers may have.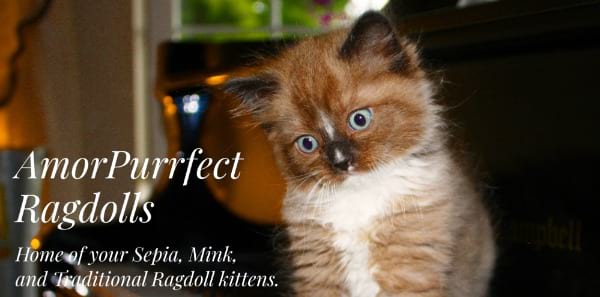 This cattery strives to raise Raggides with their distinctive "best friend" personality. Kittens participate in daily activities, play with the Standard Poodle and Doberman, and even watch football together with the whole family! This cattery's specialization is breeding mink and sepia Ragdolls in chocolate and lilac colors.
Adoption Process
If you've decided to buy a kitten, join the waitlist first. For this, a deposit isn't required. To reserve a kitten, a $300 non-refundable deposit is required. When kittens are 12 weeks old, they leave the cattery. Kittens come vet-checked, dewormed, and vaccinated. After proof of alteration has been submitted, the customer receives TICA registration papers.
Testimonials
This cattery provides kitten care guidelines.
All breeding parents are HCM-negative.
The primary focus of the cattery is the physical and emotional health of the parents and kittens.
This cattery offers a $100 discount on the purchase of the second kitten.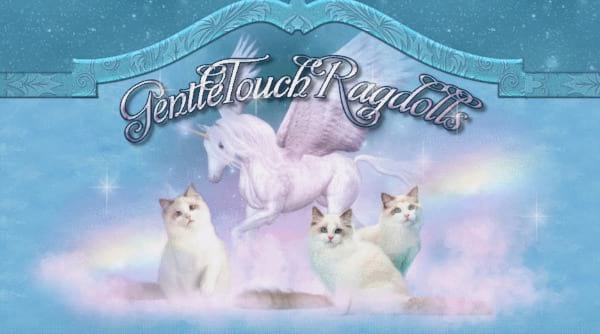 This cattery is registered with TICA and is dedicated to raising healthy and beautiful Raggies in a loving environment. Various coat colors and patterns (lynx, bicolor, tortie, mitted, and colorpoint) are offered.
Adoption Process
Before adoption, all kittens are spayed/neutered. They receive all the necessary shots and come with a health guarantee and a two-year genetic guarantee. Pet-quality kittens cost $1500, and show-quality kittens are priced at $200. Note that to join the waitlist, you have to pay a $300 refundable deposit.
Testimonials
All cats are HCM, FeLV, and FIV-negative.
The choice of the kitten is made only by pictures.
All kittens are very playful and easy-going.

All Rags from this cattery make perfect family companions – they are playful, friendly, and get along well with small children, dogs, and other pets. You can choose kittens of any color and pattern, including lynx and bicolor.
Adoption Process
Healthy, dewormed, and uncaged kittens with up-to-date vaccinations and TICA registration papers are offered for adoption. They also come with a two-year genetic health guarantee and a kitten starter kit. Please note that spaying/neuter is extra. A deposit of $500 is required, and the price is $1500 and up. Sometimes, retired adults also can be adopted.
Testimonials
Various deposit options (PayPal, Venmo, check) are available.
Assistance with delivery is offered for customers in Seattle, Tacoma, Olympia also in and Idaho Oregon, and California.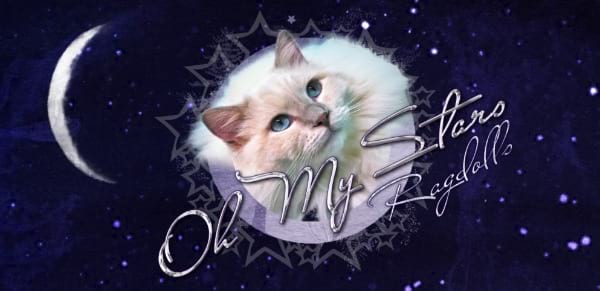 This family-owned cattery is registered with TICA, and all offered felines are papered and pedigreed. Raggies constantly interact with adults, children, and other cats. They are constantly pampered, loved, and hugged. All breeding cats are not only extremely beautiful but are also HCM negative, and they produce beautiful and healthy seal, blue, bicolor, and colorpoint kitties.
Adoption Process
This breeder is very responsible, which is why a simple questionnaire and a short talk via phone or text are required. To reserve a kitten, a non-refundable but transferable deposit of $500 is required. Kittens come with all up-to-date shots and lots of goodies. This shows how caring and passionate this breeder is.
Testimonials
This cattery is owned and run by a certified veterinarian. Therefore, all kitties are in perfect physical and emotional condition.
Laura, the owner of the cattery, is knowledgeable and communicative.
This breeder offers an extensive blog section to help existing and future Ragdoll parents.

This in-home cattery is a reputable member of TICA, Ragdoll International, and Ragdoll Fanciers Club. The Ragdoll Sea cattery breeds for health, beauty, and personality. Therefore, all kitties have distinctive personalities and look wonderful wearing different coats: chocolate, lilac, seal, mitted, bicolor, lynx, and colorpoint.
Adoption Process
This cattery offers healthy kittens that are dewormed and vaccinated. To reserve a kitten, you should be ready to pay a $300 or $500 non-refundable, transferable deposit.
The kitten's cost depends on its color and pattern. The basic price is $1500. Chocolate, cinnamon, and lilac kittens in bicolor cost $2200 and up. Show quality kittens cost $2500 & up. Pure white Raggies with blue eyes are priced at $3000. For white kittens, the breeder has a separate waiting list.
Testimonials
This cattery also offers adults for adoption.
All felines are HCM-negative, and they get regular vet checkups.
This breeder also offers a sample of the food and care instructions.
Cats are treated as family members, and they are never caged.
All kittens eat natural food and are raised in a clean environment.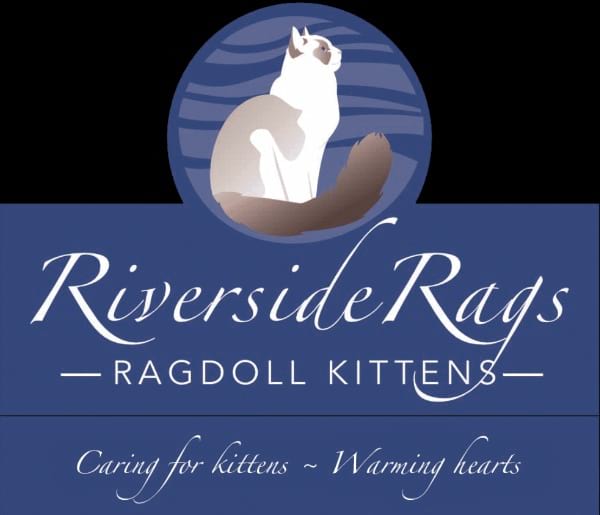 This cattery is certified by two international organizations: TICA and CFA. Riverside Rags offers cream, seal, blue, mitted, bicolor, and tortie kittens with Champion lines.
Adoption Process
Kittens leave the cattery spayed/neutered, well-socialized, litter-box trained, with a vet certificate, a 3-year health guarantee, a 10-year health guarantee (optional), and a gift package. All breeding cats are HCM, PKD, and FeLV negative. The price range is $1700-$2700. This cattery also offers breeding rights only to registered catteries. They are sold for twice the price of the kitten.
Testimonials
Delivery to the Seattle and Portland areas is available for an additional fee.
Melanie is responsive and friendly; she strives to raise well-socialized with a rounded personality.

This small TICA-registered cattery raises healthy and easy-going purebred Ragdolls. Kittens roam freely around the house and enjoy playtime, daily naps, and tasty food in specially organized catios.
Adoption Process
Please contact this cattery to learn more about its pricing and adoption process.
Testimonials
Kameo and Steve are trustworthy, informative, responsive, and they organize in-cattery visits so that clients can choose their Raggies.
The breeders send kitten updates regularly.
Bottom Line
We hope that you will find your lovebug in one of these great catteries in Washington.