Ragdoll cats are perfect family companions. They are cuddly, gentle, and affectionate. They follow their pet parents everywhere and are always ready to take part in any venture you are up to. If you've decided to buy this miracle, you should take the choice of Ragdoll kittens responsively.
When it comes to expanding your family, all details matter. We've analyzed the best breeders in Illinois for you. Note that we haven't personally visited these catteries, so it's a great idea to contact them directly and ask any questions you might have. Browse this list of the best catteries and find perfect Ragdoll kittens for sale in Illinois.
Ragdoll Kittens for Sale in Illinois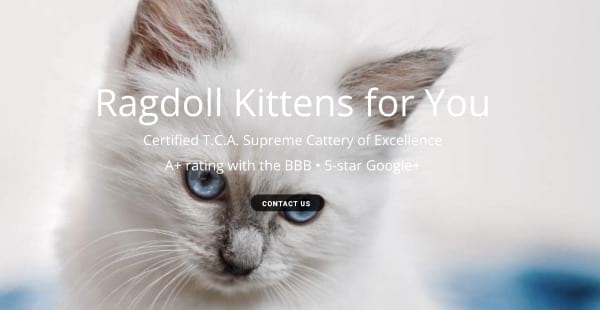 This reputable cattery raises lilac, seal, blue, mitted, and colorpoint Ragdoll babies. All babies interact with children and adults so that they develop perfect personalities.
Adoption Process
All breeding cats are TICA registered, they do not have genetic diseases, are ultrasounded by a cardiologist, and are negative for FeLV/FIV. Thus, you can be sure of the health of the kittens. Before leaving their parents, kittens are vaccinated with 2 Heska Ultranasal Feline vaccines, are negative for parasites, and have a written guarantee against congenital defects. To reserve a kitten, you must send a $100 deposit by PayPal.
Testimonials
All kittens have loving and gentle personalities.
Jennifer and Anna send emails with photos of kittens and are always ready to help even when the kitten has been adopted.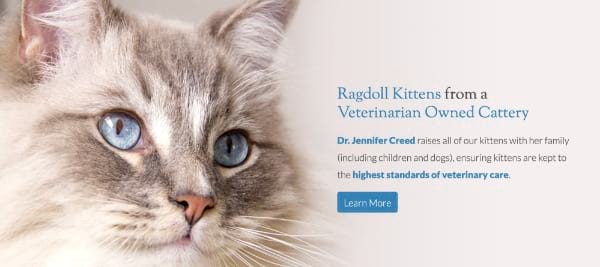 This cattery is owned and operated by Dr. Jennifer Creed, a practicing veterinarian, so you can be sure that your future kittens are in safe hands. The kittens have the original Ragdoll lines and are bred in great conditions on a large property. Raggies are curious, playful, well-behaved, and easy-going because they interact with kids and dogs.
Adoption Process
All kittens without exception are screened for temperament, parasite-checked, and are FeLV/FIV negative. They get two Heska Ultranasal Feline immunizations and come with a 3-year congenital guarantee. To hold a kitten, you are obliged to send a $100 deposit via PayPal.
Testimonials
All kittens are well socialized, litter box trained, and raised according to the highest standards of veterinary care.
Dr. Jennifer, the owner of the cattery, is responsive and provides all the necessary information future pet parents need.
The breeder's experience in raising Ragdoll kittens is huge.
The breeder uses intranasal vaccinations.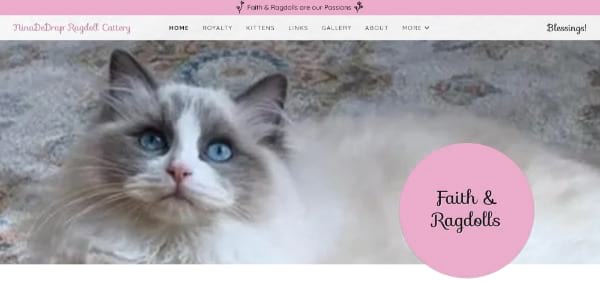 This cattery is registered with ACFA, TICA, and CFA. The main goal of the cattery is to raise traditional Ragdoll cats with love, so all kittens are treated like family members. Every day they communicate with family members and enjoy the full run of the house. You can choose cream, fawn, blue, bicolor, or colorpoint Raggies.
Adoption Process
When kittens are old enough for the purchase, they get the necessary age-appropriate vaccines and two veterinary checks. They are spayed/neutered before leaving and are delivered to their forever home with TICA documents.
Testimonials
The breeder conducts DNA genetic testing and pays special attention to veterinary checkups because kittens' health is a top priority.
Kittens spend their days interacting with humans and other pets.
All Raggies are fed a high-quality nutritious diet.
FAQ
How much does a Ragdoll kitten cost in Illinois?
The price of the kittens depends on the pedigree, bloodlines, and health condition. The average price is $750-$1400.
How Many Cats Can Someone Legally Have In Illinois?
A maximum of four cats older than six months may be owned, housed, or sheltered in a single household.
Bottom Line
Contact directly any of these breeders to check kittens' availability and get the cat of your dreams.