Ragdoll cats are known for being beautiful lap felines that love cuddles, kisses, and chasing their owners everywhere. Some people believe that Ragdolls have a dog personality.
Having these fur balls as your family members will bring you enormous joy and happiness. However, you should take your choice responsibly and buy only a purebred Ragdoll with a stable psyche and strong health. To help you with your choice, we've rounded up a list of the best Ragdoll cat breeders in Nebraska.
Ragdoll Kittens for Sale in Nebraska

This cattery guarantees the great appearance and exceptional health of Ragdoll kittens. A highlight of this breeder is that it offers kitties of various colors: blue, red, lilac, chocolate, seal, cinnamon in traditional, sepia, mink, tortie, solid, mitted, colorpoint, bicolor, torbie, and lynx colors.
Adoption Process
This HCM, FIV, and FELV negative cattery offers vaccinated and dewormed kittens for adoption. Besides, all kittens come with a health guarantee. To hold a kitten, a non-refundable deposit is required. On top of that, this cattery offers retired queens for adoption.
Testimonials
This cattery pays special attention to maintaining the great health and emotional well-being of Raggies.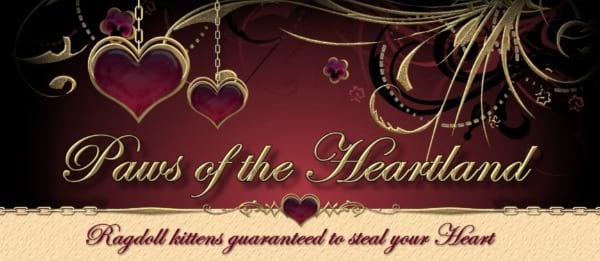 This small cattery offers Ragdoll kittens for adoption with TICA registration and certified pedigrees. Kittens have champion bloodlines and Midwest lines. Therefore, they have a gentle disposition and a strong genetic base. Besides, breeding cats have been tested negative for eight genetic diseases, including HCM, PKD, FIV, and FeLV. Seal, blue, colorpoint, and mitted Ragdoll fur babies are available for adoption.
Adoption Process
Kittens leave the cattery when they are 12 weeks old. They come vaccinated (two sets of vaccinations are given), dewormed, microchipped (no additional fee is needed), flea-free (the Advantage Multi Prevention program is used), and litter box/scratching post-trained.
Besides, the breeder also provides kitten health records and TICA registration papers. A non-refundable deposit of $300 must be paid via PayPal, cash, or postal money order. The cost of Ragdolls is $1250.
Testimonials
This breeder adheres to the TICA Code of Ethics.
This cattery shares handy tips on how to take care of a Ragdoll kitten when it arrives home.
All kittens are affectionate and have a calm demeanor.

The main goal of this cattery is to raise affectionate, friendly, and healthy Ragdolls that will be the gem of your family. If you want to buy Ragdoll cat with a great disposition, this cattery is your ultimate choice.
Adoption Process
Kittens go home when they are 12-14 weeks old. They are registered with TICA and/or CFA, spayed/neutered, and get all age-appropriate vaccinations. To join the waiting list, a deposit of $100 is required. The pet pricing is $1100 and up.
Testimonials
This cattery has Awards of Excellence from The International Cat Association and The Cat Fanciers' Association.
This breeder offers rescued and retired Ragdoll adults for adoption (*the fee is $300).
Delivery to major airports in the US is possible (an additional fee is $600).
FAQ
How many pets can you legally own in Nebraska?
Residents can't keep more than four cats or dogs.
Bottom Line
We hope that you will find a kitten at will conquer your heart at one of these catteries. If you have questions, we recommend you contact the breeders through the communication channels indicated on their official websites.