Feel like you need a cute kitten to brighten up your home? Try out some Ragdoll kittens! Having one of these kittens will give you a lot of joy. They're very social and affectionate, making them a lot of fun to be around. They are also well-behaved and rarely scratch or bite you. There are a lot of ways that you can get a Ragdoll kitten. They can be found in local shelters, but it's usually easier to buy them from reputable breeders. In this case, you will be sure that the fur baby possesses only the best qualities of its parents and doesn't have hereditary diseases. We bring to your attention a list of Ragdoll breeders Ohio who treat kittens as their babies.
Ragdoll Kittens in Ohio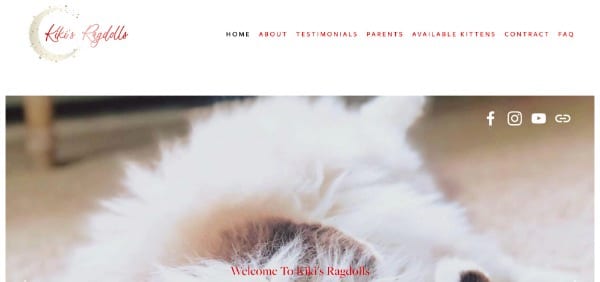 The owner of this cattery is Tracey, who has impressed the clients with an attentive and responsible approach to breeding Ragdoll babies. The first floor of the house is dedicated to kittens so that they can roam freely. All the kitties are healthy, snugly, socialized, full of life, and beautiful. Various coat patterns are present in the litter, including seal mitted with or without a blaze, seal point, and bicolored Raggies. The kittens leave the litter until they reach the age of 12-14 weeks, and the price starts at $1,800. According to clients' reviews, the breeder is very responsible and helpful.
Note: Visitors aren't allowed to visit the household due to pandemics. Potential buyers can pick kitties via photos or video.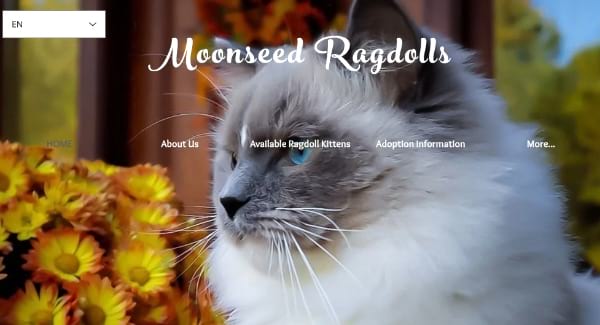 This certified cattery is known for prioritizing the health of cats and delivering top-of-the-line kitties of various colors and patterns: blue bicolor Ragdoll kittens, blue mitted with or without blaze, seal mitted, and blue (lynx) mitted. The breeder adheres to the ethical breeding standards set forth by The Cat Fanciers Association and The International Cat Association; all breeding cats are pure Ragdolls, which means that outcrossing has never taken place. What makes this cattery apart from others is its great knowledge of the Ragdoll breed and excellent cat care. Sanitation, inter-cat dynamics, and human socialization are the main hallmarks of this cattery.
Stephanie, the owner of the cattery, has worked in veterinary medicine and volunteered in canine and feline rescues. She makes everything to make sure the kitties are well-socialized and get glowing marks from certified vets. Thus, the breeding cats are always genetically tested so that the occurrence of genetic mutation is eliminated. All cats get annual wellness exams, get all their first-year vaccinations, have routine dental cleanings, and external and internal parasite prevention. Besides, all kitties come to their parents spayed/neutered and microchipped. On top of that, all fur babies come with a 30-day free Trupanion Pet Insurance and a 5-year genetic health warranty.
Many clients mark Stephanie's exceptional knowledge and caring attitude when choosing suitable families. All potential Ragdoll parents are always screened and interviewed. Stephanie is very open, honest, and always ready to give potential parents all the necessary information they need to become successful pet owners. She keeps cat owners updated: she regularly posts photos and videos so that they can see their kitties grow. If you choose Moonseed Ragdolls, you can be sure that you will be matched up perfectly with a loyal, docile, loving, floppy, intelligent, and cuddly kitten.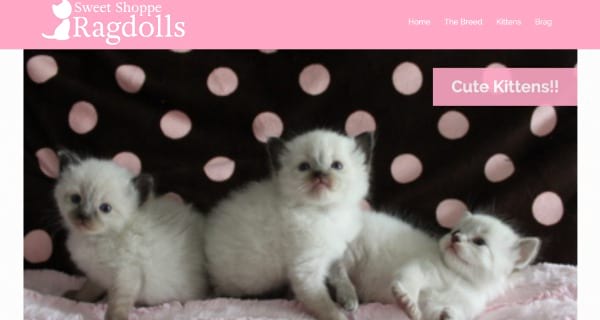 Sweet Shoppe Ragdolls is a great cattery that does not support a large breeding farm, they pay special attention to every litter and treat every kitten with exceptional love and care. All kittens come from purebred cats, so they have a great personality (they are laid-back and non-aggressive) and strong health. Bicolor and blue mitted kitties are raised in a household with dogs, which encourages socialization and makes co-habitation with dogs easy. If you want to become proud parents of people-oriented, playful, vocal, purring, soft, and pretty Raggies, then this cattery is your ultimate choice.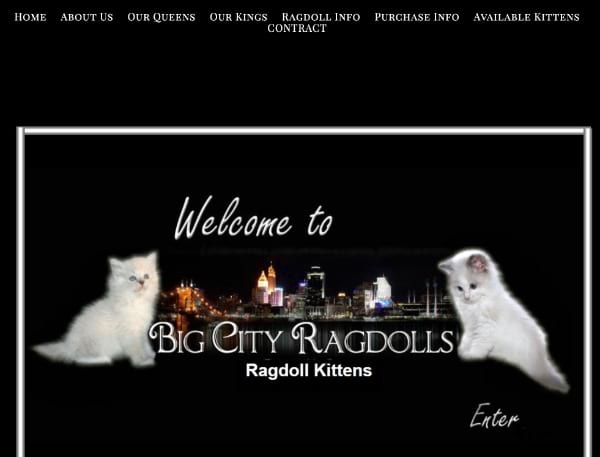 Big City Ragdolls, located in Cincinnati, is an excellent TICA registered breeder. This Ragdoll cat breeder treats kittens as family members, they do everything to make sure the kittens are healthy, have excellent temperament, and are socialized. This is why kittens grow up with dogs and children, and their health is carefully monitored. Cat moms and dads undergo a DNA test, which confirms that they do not have hypertrophic cardiomyopathy (HCM). The kittens are also FIV/FeLV negative and come with a 2-year health guarantee. Another factor that shows the reliability of the breeder is that the cattery is closed to visitors. Customers who have made a deposit ($300) receive pictures of the kittens on the 1st and 15th of each month. Kittens are sent to a new family when they reach 13-14 weeks of age. All kittens leave their parents' home spayed/ neutered, microchipped, and with at least 2 major vaccines. All offered kittens are purebred Ragdolls and registered with TICA. You can choose kittens of different colors and patterns: seal mitted lynx, solid cinnamon, seal, lilac, red, chocolate, color point, seal lynx bicolor, or blue lynx Ragdoll kittens for sale. The price of kittens is $2,000, regardless of coat color. Delivery of kittens is available in some cases.
Thus, if you want to buy a Ragdoll kitten, this attentive and responsible breeder is the way to go.
FAQ
What problems do Ragdoll cats have?
On average, Raggies are a healthy breed with strong immunity. However, some conditions can occur in them.
Obesity.
Various urinary tract issues (e.g. bladder stones).
Hairballs.
Ragdolls are prone to a disease called hypertrophic cardiomyopathy, which can lead to heart failure. This disease is incurable, so the animal will need treatment throughout its life.
What is a fair price for a Ragdoll kitten?
The average Ragdoll kitten price in Ohio is between $1600 and $2800. Show-standard felines cost more, their price can reach $3500. Besides, many breeders ask potential buyers to pay more due to the hereditary line of their kitties and their coat pattern. If you don't want to buy a pedigree cat, you can buy a kitten at a more affordable price. Besides, don't forget that you can always find Ragdoll kittens for adoption.
How Many Cats Can You Own in Ohio?
In Ohio, there is no established limit on the number of cats a person can own at one time. There are, however, restrictions and guidelines to keep pets safe and healthy.
Conclusion
Thereby, we hope that this list of the best breeders who offer Ragdoll kittens for sale in Ohio will help you find the kitten of your dreams.