Is a Ragdoll a good family cat? Definitely, Ragdolls are perfect lap cats that love cuddling and kissing. They will interact well with children and other pets. This docile, laid-back breed will bring happiness and joy into your life. However, only a purebred Ragdoll cat that meets all the standards can be adopted because these cats have a loving disposition and strong health. To help you find the most reputable breeder in Oklahoma, we've compiled a list of the best catteries.
Ragdoll Kittens for Sale in Oklahoma

This cattery focuses on cats' health and the high quality of kittens. Therefore, they offer no more than two litters per year, so that every kitten gets enough attention and beautiful queens have enough time to rest and recover. All kittens are raised underfoot together with kids in a loving atmosphere. What sets this breeder apart from others, is exceptional care for cats and kittens. Ragdoll males and females have separate rooms equipped with cat condos and toys to play and relax. The Family Time Rags cattery offers only blue-eyed pointed Ragdolls.
Adoption Process
To get a kitten, you have to join the waitlist by sending a $50 refundable deposit. Once your application is approved and a kitten is available, you should send a $500 non-refundable deposit to hold a Raggie.
When the kittens are 12-14 weeks old, they are ready to head home. All kittens come spayed/neutered, dewormed, microchipped, and vaccinated. Besides, the cattery also offers a health record, DNA tests of the kitten's parents (over 40 genetic diseases), a 4-year genetic health guarantee, and one month of free pet insurance through Trupanion. On top of that, the kitten is delivered with a kitten package (a pet carrier, kitten food samples, samples of cat litter, various toys, a scratching post, and a blanket with mom's scent). The price of kittens is $2500.
Testimonials
This breeder offers a $100 discount on the second kitten.
The breeder has over 19 years of experience in showing and breeding Ragdolls.
Family Time Rags is very friendly and sociable; the cattery offers regular kitten updates.

This in-home Ragdoll cattery is an honorary member of TICA and Ragdoll Fanciers Club International. It offers healthy and beautiful kittens of various coat colors & patterns: red, cream, blue, seal, bicolor, tortie, and mitted. Kittens have perfect exteriors because they carry Grand Champion and Supreme Grand Champion bloodlines. Raggies are raised underfoot and get enough love, care, and socialization.
Adoption Process
All kings and queens have tested negative for HCM, so you can be sure of the great health of every litter. Kittens are ready for adoption when they are 12 weeks old. All fur babies are vaccinated, checked by a licensed vet, spayed/neutered, and TICA-registered. The breeder also provides a sample of food, a blanket with the scent of litter mates, and favorite toys to facilitate the transition to a new home.
To join the waiting list, a non-refundable deposit of $50 is required. To hold a kitten, be ready to send a $200 deposit. The price range is $2500 and up.
Testimonials
Kittens have champion bloodlines.
The breeder offers a 4-year genetic health warranty.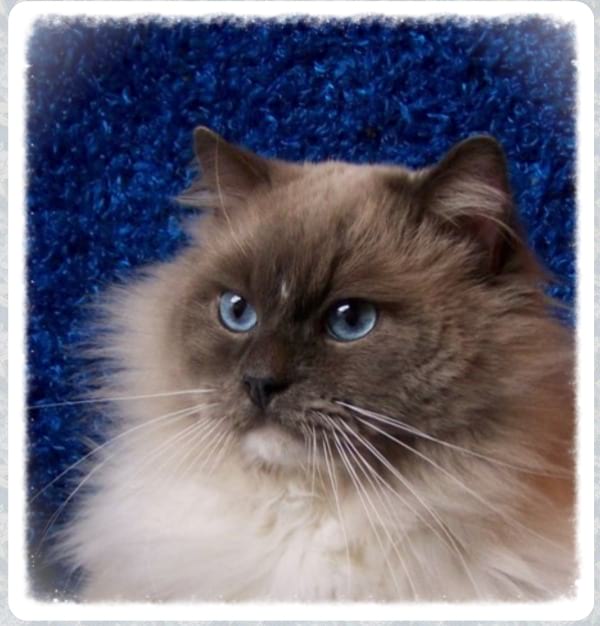 This TICA-registered cattery's goal is to raise healthy Ragdoll kittens with a perfect "melt-in-your-arms" personality. All Raggies conform to the breed standard, and they come in various colors and patterns: blue, seal, red, cream, mitted, tortie, bicolor, colorpoint, and lynx.
Adoption Process
This FIV/FELV-free cattery offers kittens with all the necessary immunizations, deworming treatment, and spayed/neutered. Besides, the breeder offers a one-year health guarantee against pre-existing ailments and a five-year replacement guarantee for HCM.
All kittens are well-behaved and know how to use a scratching post or a scratching pad. To join the waitlist, you should send a $300 deposit. The kitten's price is $1850. If you buy more than one kitten, a $150 discount is offered.
Testimonials
According to the clients' reviews, this breeder is thorough and excellent. Many of them note the excellent health of the kitten and the impeccable paperwork the breeder provides.
This breeder offers written recommendations for diet, health examinations, and immunizations.
The breeder offers after-purchase support.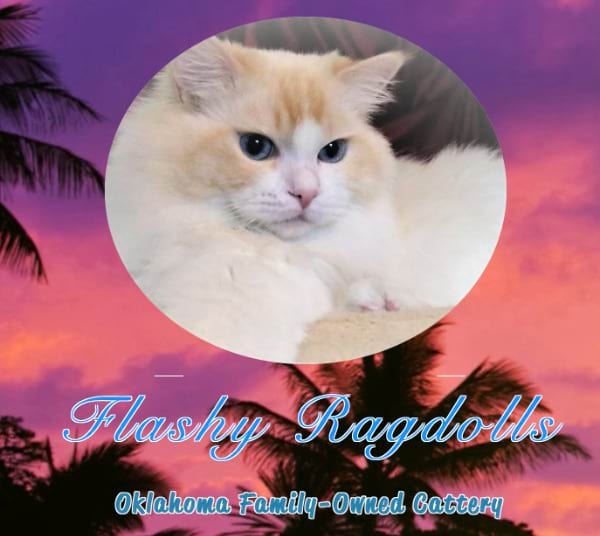 Ragdolls' health and well-being are of the utmost importance for this cattery. Therefore, this cattery doesn't support over-breeding and ensures that queens have enough rest in-between litters. All cats have a large room where they can roam freely, lie in comfy condos, and play with multiple toys. All Ragdoll felines are considered part of the family and are treated like precious family members. This cattery raises only Traditional Ragdolls of seal, blue, bicolor, and colorpoint colors and patterns.
Adoption Process
Before leaving their temporary home, kittens are microchipped, spayed/neutered, and have all up-to-date vaccines. The breeder also provides a 4-year genetic health guarantee and a kitten care package, which includes favorite toys, a scratching post, and a blanket with their mom's scent. Pets are priced at $2000, show quality and breeder cats are available for $4000 and up. To reserve a kitten, a $500 deposit is required.
Testimonials
All kittens are well-behaved and very sociable.
The breeder is friendly and responsible.
Kittens' parents are DNA tested for multiple genetic diseases.
Shipping to most major airports is possible for an additional fee ($2500).
The cattery offers discounts to those who adopt more than one kitten at a time.
Bottom Line
We know that a journey to hugging your new furry family member can be thorny, but we hope that our guide on the best Ragdoll kittens for sale in Oklahoma has helped you. We wish you good luck in finding your purrfect Ragdoll miracle!