Ragdoll cats have incredible beauty – their beautiful blue eyes and plush fur amaze people. These incredible cats show a patient attitude toward other animals and children, they are very sociable and love being around people. Sometimes they prefer to play active games, and sometimes they sleep and lounge in the sun.
If you decide to get a kitten of this breed, then you need to choose a reliable breeder. We have prepared an overview of the best breeders in South Dakota for you.
Ragdoll Kittens for Sale in South Dakota

This cattery is dedicated to raising beautiful and healthy seal, lynx, mink, bicolor, and mitted Ragdoll fur babies.
Adoption Process
All kittens leave the cattery spayed/neutered, and they are sold only as pet-quality kittens. The price depends on the coat color and pattern of the kitten. Mitted males cost $1250, mitted females cost $1,300, and bicolor males and females are priced at $1350. This price doesn't include an SD sales tax. To hold a kitten, a $350 non-refundable deposit is required. The rabies vaccine is offered at an additional cost.
Testimonials
Transportation by vehicle within a reasonable distance at a reasonable fee is offered.
This cattery offers various payment methods: Venmo, cash, certified check, or money order.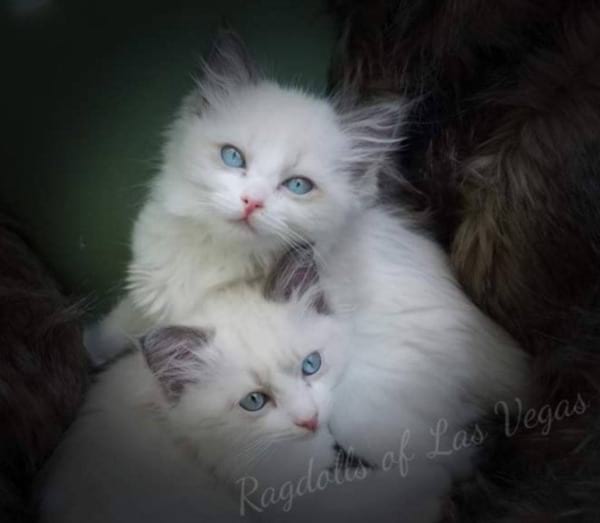 This cattery offers adorable cream, chocolate, seal, blue, bicolor, colorpoint, lynx, and mitted Raggies. All fur babies are loved and pampered.
Adoption Process
This cattery offers pet-quality Ragdoll cats for sale with TICA papers. A future pet parent must agree to sign a spay/neuter contract. The breeding rights are offered to only registered breeders. The price range is $1850-$2000.
Testimonials
All kittens are sweet and confident.
The breeder is very responsible and friendly.
All Ragdoll kittens are very active and well-socialized.
Melissa, the owner of the cattery, is very knowledgeable about the Ragdoll breed.
Editor's Note
How many cats can I have in South Dakota?
People are not permitted to have more than three adult dogs and three adult cats per dwelling unit.
Bottom Line
We hope that this list has helped you find the best breeder in South Dakota. We wish you good luck in finding the kitten of your dreams.