Have you decided to expand your family and get a purrfect Ragdoll baby? We know that the choice can be really hard. You should browse the Internet, learn about the best Ragdoll breeders Oregon, carefully analyze buyers' reviews, decide on the kittens' coat color, and much more. We've decided to help you and did everything for you. In this article, you will find information about the best catteries that offer Ragdoll kittens for sale in Oregon.
Ragdoll Kittens for Sale in Oregon

This cattery is owned by passionate Ragdoll breeders who raise well-tempered snuggle buddies. Ragdolls PDX is an accomplished exhibitor in TICA cat shows; it offers not only extremely beautiful fur babies but also easy-going pets. Cats are raised in the house with the whole family and the Golden Retriever Juno who helps kittens socialize. The cattery offers lilacs, seals, blues, creams, reds, cinnamons, chocolates, torties, and mink kittens. All Raggies come in lynx, mitted, bicolor, and colorpoint patterns.
Adoption Process
All breeding cats are HCM negative, so you can be sure that each litter is completely healthy. Before adoption, kittens are dewormed and vaccinated. All kitties come with a genetic health guarantee.
Testimonials
The process of adoption is easy and pleasant.
All kittens have wonderful manners.
Cameron and Donna, the owners of the cattery, are kind, responsive, and knowledgeable.
They regularly send updates and organize Zoom meetings.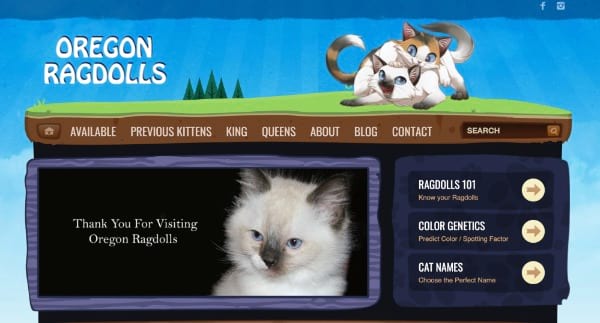 This trustworthy breeder raises well-socialized and litter-trained kittens in chocolate, cream, fawn, and cinnamon colors and bicolor and colorpoint patterns. Oregon Ragdolls cattery doesn't use cages.
Adoption Process
All kittens are registered with TICA, vaccinated, and come with health records, toys, and a food supply (approx. 500g). Registration papers are provided after new owners spay/neuter the kittens. The price of kittens is $1,200-$1,400, to hold a kitten, a deposit of half the price is required.
Testimonials
Greg and ​​Lynelle, the owners of the cattery, are very informative, knowledgeable, patient, and responsive.
Photos and updates are sent regularly.
Adoption and payment processes are smooth.
The cattery accepts various payment methods.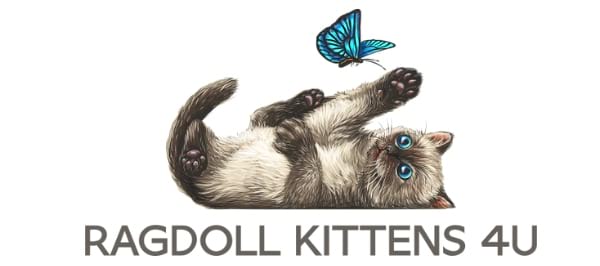 This cattery raises playful cuddle bugs underfoot. All kittens are perfectly socialized and litter-box trained. You can choose blue, seal, mink, lynx, bicolor, sepia, and point kittens.
Adoption Process
All kittens are TICA registered (registration papers are provided after spay/neuter confirmation) and vaccinated. A non-refundable deposit of $250 is required.
Testimonials
Kimberly, the cattery owner, is patient, supportive, and informative.
The breeder always remains in regular contact after delivery.

This family-run cattery is a reputable member of TICA, CFA, RFCI, and Ragdoll International. Show-quality and pet-quality kittens of blue, seal colors and bicolor, mitted, lynx, and colorpoint patterns.
Adoption Process
All kittens are HCM-free, vaccinated, spayed/neutered, TICA-registered, and have a 2-year health guarantee. To reserve a kitten, you must send a $400 deposit.
Testimonials
All kittens are well-socialized.
The breeder posts kitten updates on the official YouTube channel.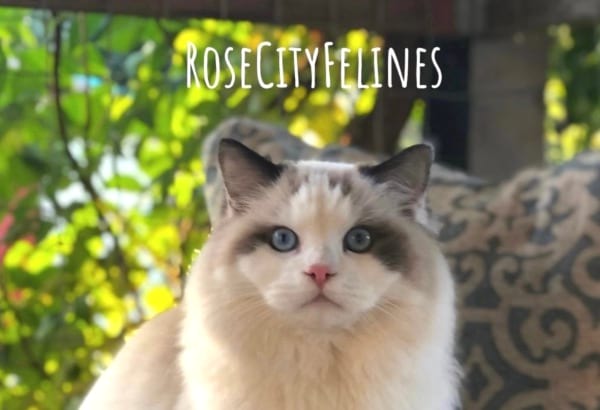 This small cattery raises purebred traditional Ragdolls in blue, seal, chocolate, and lilac colors and colorpoint, bicolor, and mitted patterns. This breeder is a member of TICA and The Cat Fanciers Association; it treats all kittens like family members.
Adoption Process
This breeder offers TICA registered, DNA tested, and HCM negative. Raggies come dewormed and vaccinated, with a one-year genetic health guarantee, a kitten contract, and Trupanion pet insurance. Besides, the breeder provides a bag of food, toys, and instructions. Please note that this cattery doesn't allow breeding rights. After the breeder gets confirmation of spay or neuter, it sends the pedigree and a TICA slip to the pet parents.
Testimonials
All kittens are affectionate, loving, parasite-free, and litter box trained.
Customer service is excellent.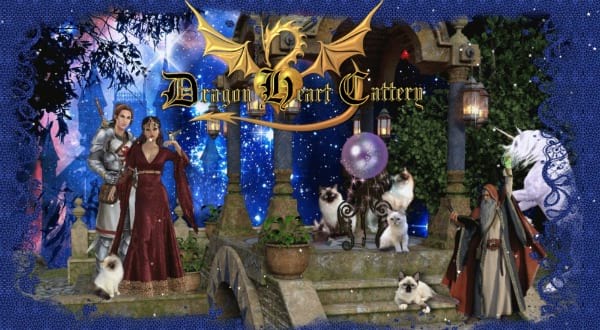 This TICA registered cattery specializes in raising seal, blue, lilac, chocolate, flame, tortie point, lynx, mitted, and bicolor colors & patterns.
Adoption Process
Kittens are ready to join their forever home when they are 12-16 weeks old. They are dewormed, litter box trained, spayed/neutered, vaccinated, have a two-year genetic health guarantee, and a one-week health guarantee.
The owners of the cattery also provide a goodie bag or a coupon for a bag of kitten food. To hold a kitten, a non-refundable $150 deposit is a must. The price of Raggies is $1000-$1200.
Testimonials
All kittens are lovely and affectionate purring machines.
Editor's Note
How many cats can I have in Oregon?
In Oregon, the majority of towns have a four-dog or cat maximum per home rule, although other municipalities don't have such restrictions.
Bottom Line
We hope that this list of breeders will be handy. If you want to clarify some issues or want to know more about the breeder, we recommend you contact these catteries directly. We wish you good in finding the Ragdoll kittens of your dreams!