If you are thinking of adopting a cute Siamese kitten but are afraid of its pricing, then don't worry! You can always consider Siamese kittens for sale in Massachusetts and find the perfect four-legged companion with a good pedigree for you and your family.
Siamese Kittens for Sale in Massachusetts
If you want to buy a Siamese kitten for sale and you're from Massachusetts, you've come to the right place. Here you'll find all the necessary information about esteemed Siamese cat breeders in Massachusetts who can offer pedigree Siamese kittens for sale.
Black & Tan Siamese

Being one of the most active Siamese cat breeders in Central Massachusetts, this well-known cattery is a famous member of the Cat Fanciers' Association and this also means that all their cats and kittens are Cat Fanciers' Association registered.
On their website, you can find that the main aim of this cattery Massachusetts is promoting such a great cat breed as Siamese but not making money.
That's why it's easy to find a lot of cool options for purchasing, such as Lilac Point, Seal Point, and Lynx Point Siamese.
Kristals Siamese Kittens

One more famous Siamese cat brand in Massachusetts is Kristals Siamese Kittens. This Siamese cat paradise is focused on producing Seal Point and Chocolate Point Siamese.
So you can often see their Siamese kittens for sale on Craigslist Massachusetts and that's a great chance to buy purebred Seal point Siamese cats.
Quite interesting that this cattery is also like Black & Tan Siamese registers all their Siamese kittens through the Cat Fanciers' Association.
Luna Siamese Kittens Home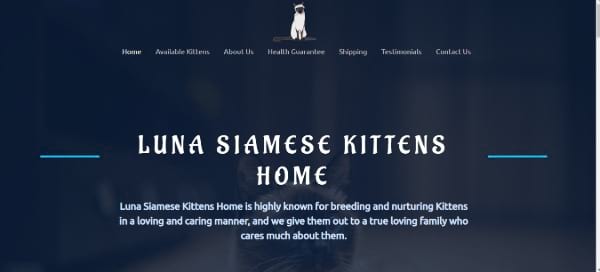 This Siamese cattery focuses on producing pedigreed Siamese kittens in the state of Massachusetts. Luna Siamese Kittens Home is a reliable brand that has been operating for more than 11 years. From time to time, you can find on the webpage of this cattery the offers to sell Traditional and Applehead Siamese kittens.
Massachusetts Siamese Rescue

Siamese Rescue Massachusetts is a useful website that helps Siamese kittens and cats find new loving homes and people who will really take care of them. You can also use it if you want to help a Siamese cat and find a loyal four-legged companion.
Bella Mia Cattery Siamese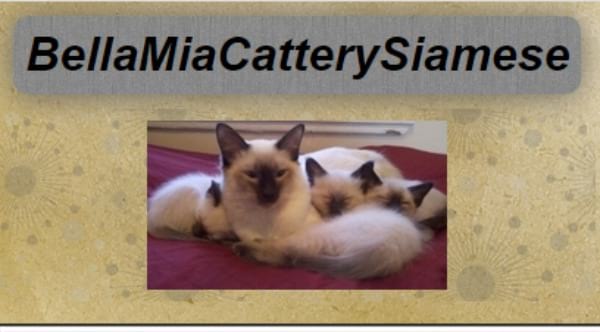 Bella Mia Cattery is located in West Greenwich (Rhode Island), not in Massachusetts. However, this Siamese cattery is highly popular among Massachusetts cat lovers and it doesn't take so much time to drive there and purchase a cute Blue Point Siamese for sale, Wedge Head Siamese kittens for sale, or even bring charming traditional Siamese kittens for free.
This is a great place that can give you a new furry friend. Moreover, it is registered with the Cat Fanciers' Association since 2011.
Frequently Asked Questions
What is the average price of a Siamese kitten in Massachusetts?
In the Massachusetts area, the average price of Siamese kittens can vary from $350 to $2000. The price is usually determined by different factors such as the kitten's bloodline, cat parents, and health condition. One of the most influential features for determining the price is the breeder's reputation.
However, if you've decided to take a Siamese kitten and you're ready to buy it for sale, think about additional expenses. For example, after adopting a Siamese kitten, you'll also need some grooming tools, shelter, food, and a lot more important things for your new home favorite.
How can you tell if a Siamese cat breeder is reputable?
Don't want to be disappointed? In this case, you should turn to a Siamese cat breeder with a good reputation. But how to realize if a Siamese cat breeder is reputable enough to get a kitten from him or her? That's actually quite easy. There are several criteria that can help you understand if a particular cat breeder is reliable or not.
Membership in a breeder association
It won't be difficult to check if the cat breeder you're planning to bring a Siamese kitten from is a member of a local or regional cat breeder association or not. Remember, most good and reliable cat breeders are registered in such associations to prove their trustworthy status.
Participation in beauty cat shows
You can also ask the breeder who offers purebred Siamese cats for sale about the achievements in cat shows. A lot of reputable feline breeders like to demonstrate their gorgeous Siamese kittens and cats in beauty shows, and this fact may indicate that such an easy-going breeder is safe and trustworthy.
What makes a serious cat breeder?
You should understand that a serious can breeder is usually fixated on one particular breed, in our case, on Siamese kittens and cats. Besides, a good cat breeder never sells kittens to everyone. Before selling, a serious breeder will want to make sure if the client is trustworthy because highly reputable breeders try to look for the right families for their kittens. Be ready that the breeder starts asking you various questions about your living conditions, your attitude to animals in general, and so on.
How to choose a Siamese kitten?
When you've selected the type of Siamese kitten you want to get into your home and, luckily, you've found it for sale, you should look attentively at the feline you're going to take if it looks active and healthy.
The health conditions of a little fur ball can be easily identified by its appearance, for example, the absence of bald spots of the fur, dirt under the tail, a swollen abdomen, etc. Moreover, you can observe the behavior of its mother cat to realize what habits it can have in adulthood.
How many cats can you have in Massachusetts?
You can have no more than three cats.
Conclusion
Buying a Siamese kitten for sale in Massachusetts won't be difficult. Just consider the most reputable cat breeders presented in our post, choose a suitable type of Siamese kittens from the list of available cats they can offer, and be a happy Siamese kitten parent.