Calico cats are unique, beautiful, and charming. For many nations, calico cats are considered to be lucky due to their fantastic pattern. Thus, white is a symbol of purity and peace. Black symbolizes victory over ailments and misfortunes. Red is the color of joy, happiness, health, and well-being. If a cat has all these colors, she is a living talisman!
On top of that, calico cats hold a special place in various cultures. In Japan, calico cats are known as "tobi mi-ke" (meaning "triple fur"). The British are convinced that tortoiseshell cats can protect against disease and adversity. Americans believe that these cats attract money. As for Muslims, they believe that tricolors save from fires.
So, you have chosen a beautiful calico cat, or maybe she has chosen you? This stunning creature with a magical fur pattern deserves the prettiest name ever. We've rounded up cute, cool, unusual cat names as well as names inspired by various cultures. You will find that special name for your bundle of joy on our list.
What Is a Calico Cat?
Calico refers to a specific pattern of a cat – black and orange patches on white fur make up the distinctive features of calico cats.
Calico is also known as tricolor or tortoiseshell, and this pattern is caused by a genetic variation (it is connected with the X chromosome) that occurs only in female cats.
Cats with this mutation originated from Egypt, and various cat breeds have calico coloration: British and American Shorthair, Persian, Manx, and Japanese Bobtail.
Cool Male Calico Cat Names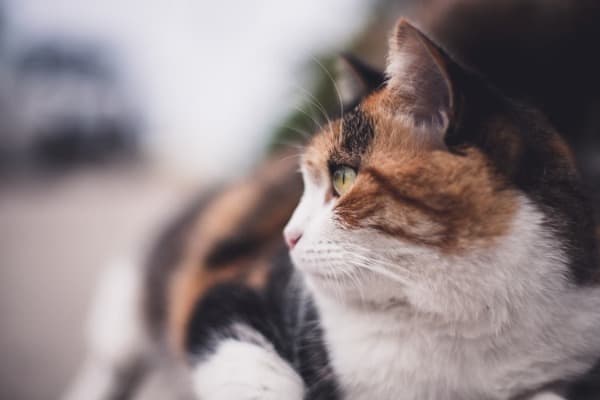 You will never go wrong if you name your tortie-and-white cat after one of the coolest calico cats. Many pet owners opt for popular calico cat names (names of a feline mascot, famous furred stars, a feline pioneer, or a cartoon star) because they sound cool, carry a certain meaning, and just suit calico boys perfectly.
Here are some inspiring names for multicolored cats.
Koun – a purr-fect Japanese name for a sweet calico cat.
Copper – choose this name for your fluffy calico kittens with a reddish-brown coat.
Oliver – this is an orange cat from the film Oliver & Company.
Picasso – if you are inspired by the vivid colors of Picasso's paintings, this is a perfect option to go for.
Rusty – one of the popular black and orange cat names for a mischievous kitten.
Pudge – if you are impressed by the Instagram star – an orange and black cat with white spots, go for this option.
Egyptian-Inspired Names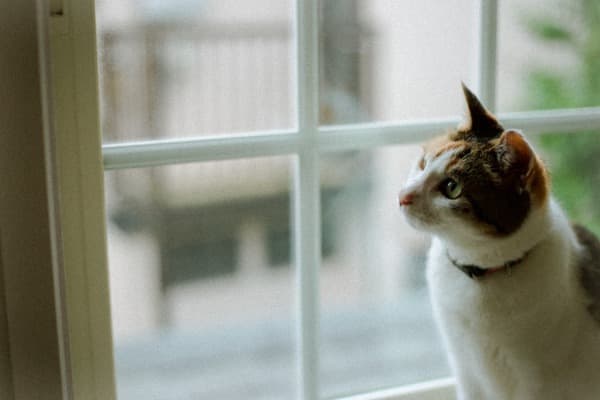 Here are Egyptian calico cat names for your multicolor cuties.
Ta Miu – this is the name of Crown Prince Thutmose's cat. He mummified her and buried her with honors in a sarcophagus.
Selene – Cleopatra's daughter's name is great for cute cats.
Cleopatra – means "glory of her father."
Nefertiti – some Egyptologists assume that Nefertiti was the princess from Mitanni (modern Syria). This name means "a beautiful woman has come."
Nailah – signifies "successful."
Akila – this name with Arabic roots means "intelligent."
Bastet – the name of the Egyptian cat goddess.
Mau
Dalila
Femi
Isis
Jamila
Hasina
Nile
Nuru
Tia
Salma
Heba
Merit
Hathor
Tortoiseshell Cat Names that Rock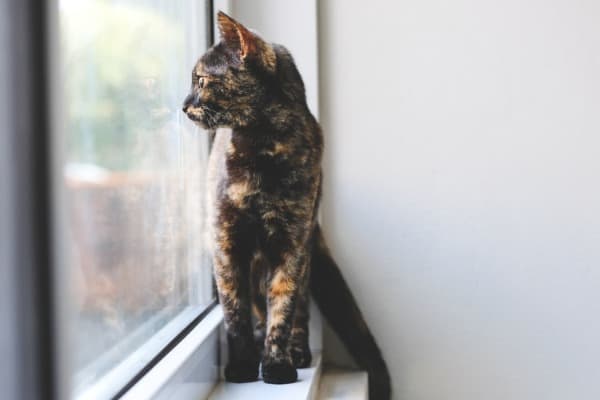 Patti
Gwen
Sandy
Avril
Neko
Dusty
Jett
Penny
Autumn
Clementine
Shelly
Daisy
Honey
Nova
Nerdy Names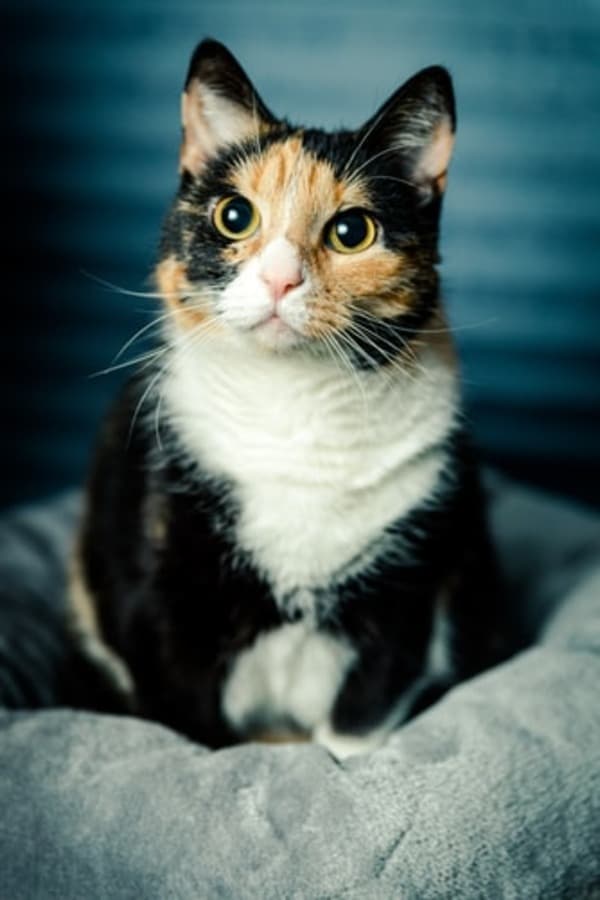 Get inspired by these nerdy cat names.
Ezri
Zyla
Uhura
Leela
Teyla
Katniss
Lyta
Clara
Java
Gizmo
Buffy
Sansa
Disney-Inspired Names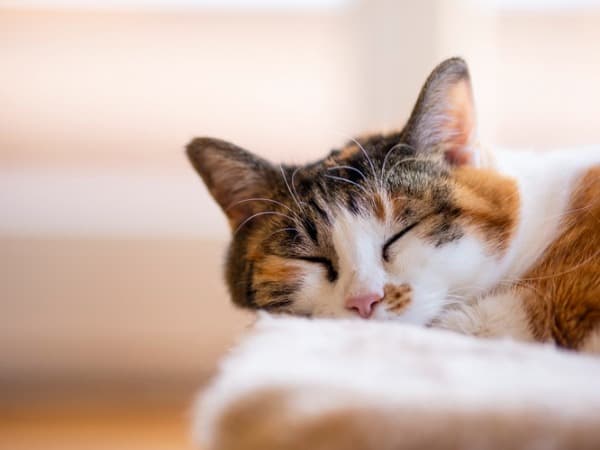 Nemo
Marie
Felicia
Pepita
Goose
Whispers
Ubasti
Haru
Bagheera
Dinah
Duchess
Ellie
Coco
Japanese, Italian, and Irish Names for Calico Cats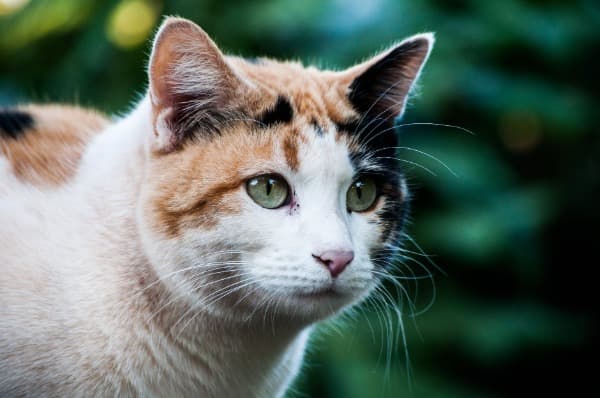 Looking for some purr-ty names for multicolored cats? Here is a handy list of Japanese, Italian cat names, and Irish cat names.
Kôh-lina – means "luck" in Japanese.
Sora
Ami
Momo
Serena
Carina
Angelina
Piccola
Maeve
Sybil
Tora
Maneki
Gagney
Gina
Unusual & Unique Calico Cat Names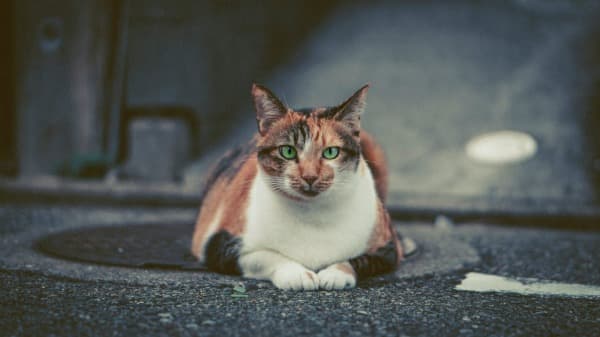 Check out some paw-some ideas of unusual calico cat names for your bundle of joy.
Delila – a great name for a cat with a bright temperament.
Pina – this name is associated with wisdom and knowledge.
Seleah – for a friendly and outgoing cat.
Calypso – if your cat is loyal.
Ember – this name will perfectly highlight the fiery personality of your calico cat.
Cacciatrice – this name means "hunter" and is great for tricolor cats.
Lolly
Esme
Lorelei
Odette
Amaretto
Caramel
October
Sunset
Ambrosia
Mimosa
Rain
Tulip
Kenza
Henna
Flowery Female Names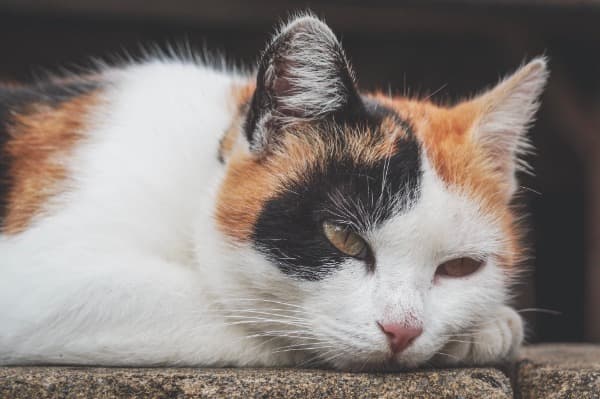 These female calico cat names with meaning emphasize your new feline's feminine characteristics. Each of these lovely female calico cat names reflects a distinct quality of your calico cat's charm, beauty, and elegance.
Orange Flowers
Marigold
Tulip
Gladiola
Dahlia
Poppy
Daisy
White Flowers
Jasmine
Lily
Gardenia
Peony
Freesia
Colorful Names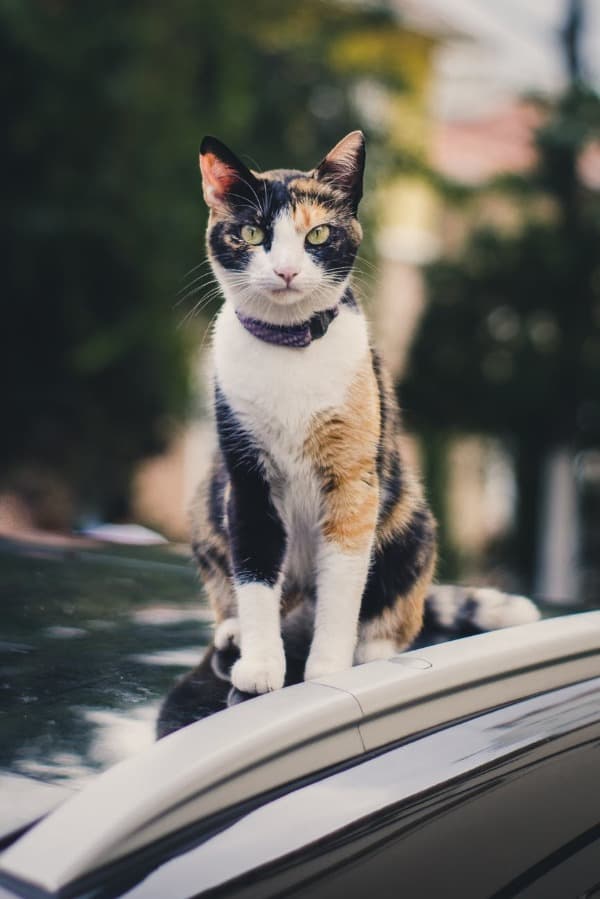 Orange Calico Kitten Names
Golden
Ginger
Rudy
Apricot
Copper
Valencia
Luna
Coral
Sunbeam
Ebony
Peach
Papaya
Raven
Midnight
Marble
Penelope
Rhea
Zelda
Romy
Rosalie
Thunder
Ink
Moonshine
Tahiti
Eclipse
Licorice
White Color Calico Cat Names
Vanilla – great for cats with a calm disposition.
Carina – a white star constellation
Blanca – means "white" in Spanish.
Blanche – means "white" in French.
Snowflake – great for a unique cat.
Calico Cat Names Inspired By Food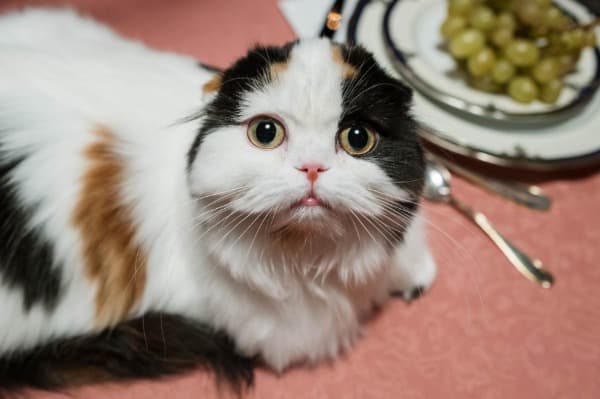 Brandy
Chestnut
Reese
Paprika
Twix
Spice
Sundae
Snickers
Peanut
Fudge
Nutmeg
Truffles
Berry
Sushi
Skittles
Latte
Margarita
Mousse
Candy
Toffee
Godiva
Sugar
Badass Names Inspired by Movie Felines
Buttercup – a symbol of survival in the Hunger Games.
Mrs. Norris – the pet cat of Argus Filch in Happy Potter.
Winkie – the companion of children in Escape to Witch Mountain.
Duchess – the Hoggett's' spoiled pet cat in Babe.
Cute & Adorable Seasonal Names
Calico cat names can be inspired by common colors, plants, and animals seen throughout the year.
Names Inspired by Autumn
Indian Summer is a perfect seasonal name.
Spice – many spices have red and brown tones similar to your calico cat.
Foliage – the colors of common fall leaf hues are comparable to the coat color of your calico feline.
Names Inspired by Spring
Lantana – These tropical blooms come in orange and red hues, with some plants having an ombre appearance.
Monarch – This butterfly's signature hues are orange, black, and white.
Painted Lady – This butterfly has white, black, and orange colors.
Naming Your Cat
What to name a calico cat? Here are some tips.
Don't Make It Too Complicated
Choose a name that is straightforward and easy to remember. Your cat will be puzzled if your name is too intricate. You can also feel foolish calling the name each time you want your kitty to come to you. You can go for some fashion-inspired calico cat names, e.g. Hermes, Coco, Vivienne, and Vera.
Consider the Household's Other Names
Choose something that does not sound too similar to anybody else in the home. You can go for gemstone calico cat names, e.g. Topaz, Pearl, Crystal, Amber, Onyx.
You may find it amusing to call your cat a fun name, but keep in mind that you must use this name while registering with your veterinarian, you will need to inform your pet sitter, coworkers, and family members as well. Besides, make sure you don't choose something that is ethnically, culturally, or sexually inappropriate.
In this case, you can select Halloween calico cat names: Jack, Lucifer, October, and Casper.
Choosing something that brings back happy memories may give a name greater significance. Perhaps you'd want to name your pet after a favorite vacation spot or after a loved one.
Bottom Line
You are all set! Now you are ready to meet your new multi colored cats. Be sure to consider the appearance and your pet's personality before giving her a name. Besides, who knows, maybe your new family member will choose a name herself. All the best to you and your tricolor cat.