When you are thinking up a list of pets that can cost a lot of money, horses and exotic animals immediately come to your mind. Cats aren't usually thought of as being costly pets.
And if you want to bring a new feline into your house, you can spend from $100 to no cost at all because many people give away kittens for free. However, for picky cat owners who prefer purebred luxurious cats, it will be useful to check out the list of the 20 luxury cat breeds in the world that cost a great deal of money.
The 20 Most Expensive Cat Breeds to Spend Your Money On
Don't miss the chance to look at the cutest cat breeds that cost a true fortune and don't be shocked to see the exorbitant cost of these breeds of cats.
The Ashera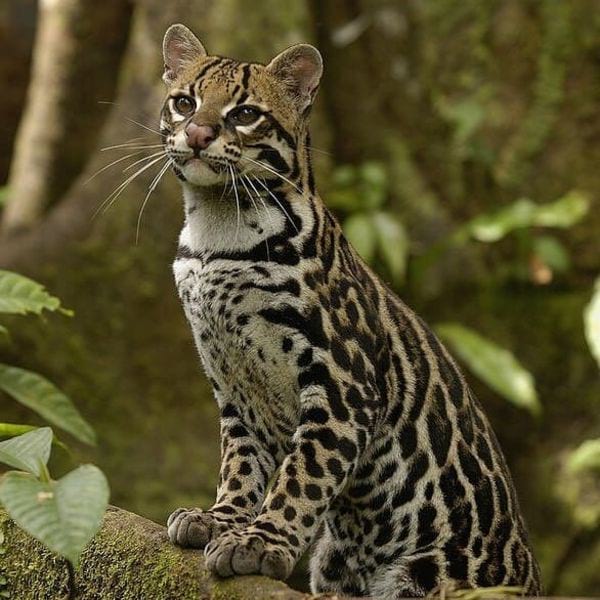 PRICE: $125,000
What is the most expensive cat breed in the world? Not only the most expensive but also the most mixed cat breed in America as well as in the world is the Ashera. It includes a mixture of Asian Leopards (such as the Savannah), African Servals (such as the Bengal), and several domestic cat breeds.
The Ashera cat is known as a big and very friendly feline who gets along with kids well and can learn new tricks and habits fast. Remember that the ancestors of the Ashera came from hot climate zones and it would be necessary to provide this quite costly favorite with a warm blanket during the cold season of the year. The lifespan of this cat breed is about 25 years.
The Savannah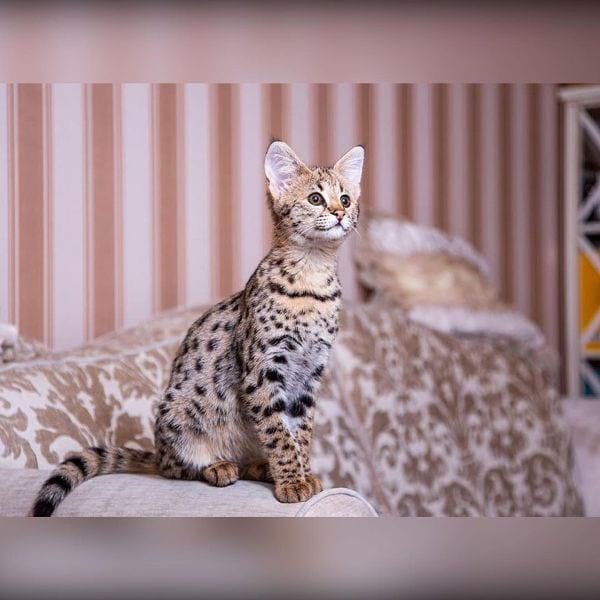 PRICE: $25,000-$125,000
Such exotic cats for sale can cost around $25,000 if you are lucky. But this is an exceptional case and the usual Savannah cat price is twice as much or even more. Thanks to the African Serval cat, the Savannah has a specifically wild look and willful character.
Thanks to the domestic Persian cat, the Savannah cat attracts cat lovers by its extreme loyalty and sociability.
Like all exotic cat breeds, the Savannah may occasionally exhibit aggressive behavior and demonstrate strong hunting instincts. That is quite normal for these cat types.
The Khao Manee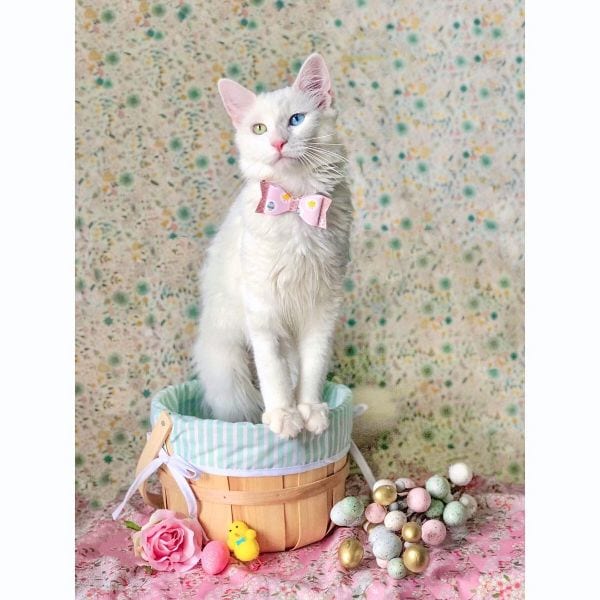 PRICE: $7,000-$11,000
Originating in Thailand, the Khao Manee cats belong to the most expensive luxury cats that are also known as "The White Gem" because of their pure snowy coat. The Khao Manee price can vary as it is challenging to find these types of cats outside Thailand.
Among the white cat breeds, the Khao Manee is the most popular one. A lot of people believe that these highly expensive cats bring good luck. Besides, the Khao Manee is characterized by an outstanding appearance, playful personality, curiosity, and intelligence.
Bengal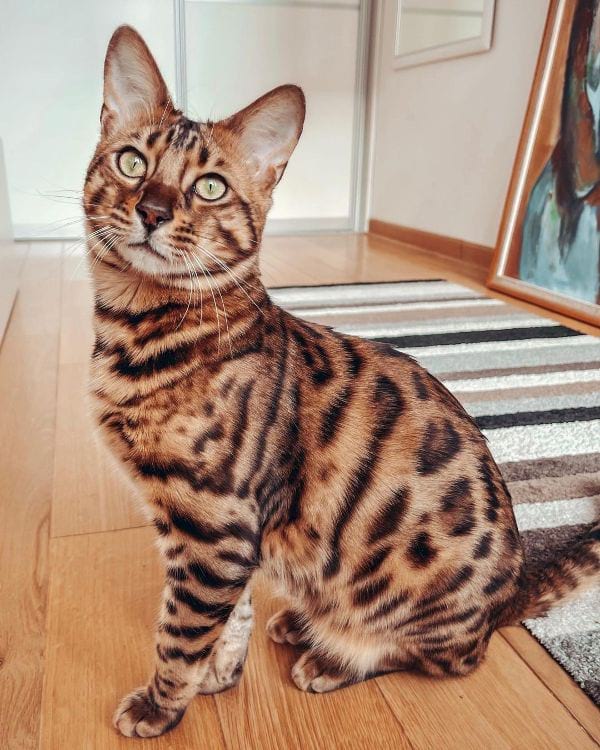 PRICE: $5,000-25,000
Bengal is a hybrid of the Asian leopard and domestic cat. Due to this specific mix, Bengal impresses cat lovers with their unique patterned coat, extreme smartness, and great loyalty.
The Bengal cat cost can range depending on their pedigree and time of life. Such an exotic-looking cat is highly energetic and affectionate. It usually does well with kids, other felines, and dogs.
Persian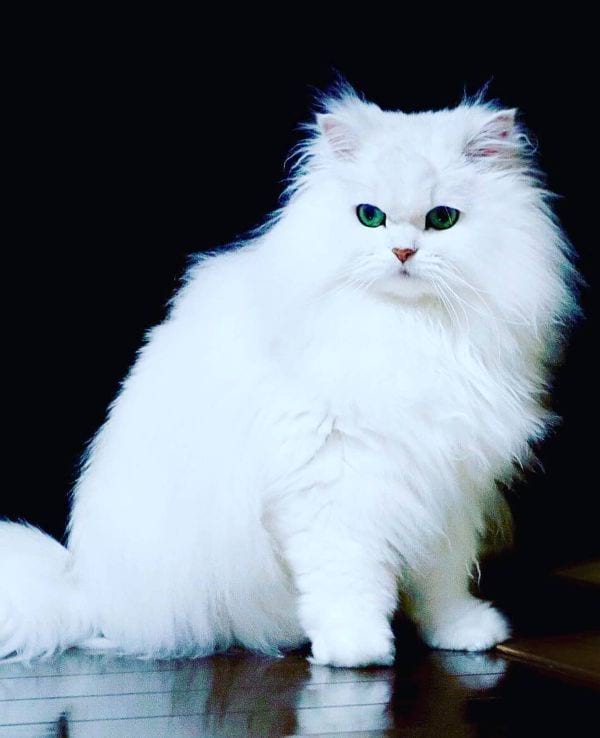 PRICE: $3,000-$5,000
Being well-known for squashed faces and aristocratic personalities, Persian cats refer to the domestic long-haired cat breeds who need regular grooming. The Persian cat for sale may cost about $1,000. However, the common Persian cat price can vary up to $5,000.
The most expensive cat in the world requires much more maintenance than most felines on the expensive cat list. But it is worth it. This stylish and elegant breed also differs from the rest of the felines by their sweet temperament and excessive lovability.
Peterbald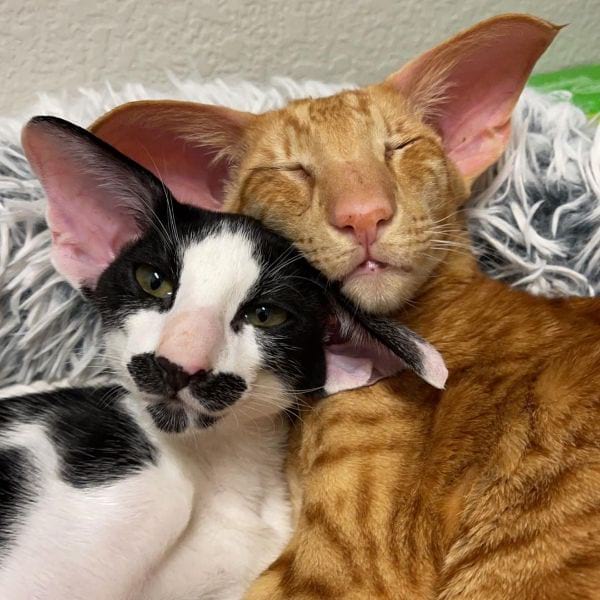 PRICE: $2,000-$5,000
Belonging to the naked cat breeds, the Peterbald cat is one of the most expensive felines. Similar in appearance and size to the Sphynx, this breed can be characterized as a newer one that has Russian origin and a peculiar coat.
Such a Russian-bred feline as the Peterbald cat comes in a range of coat colors and patterns. The cats of this breed may have a short-haired coat, peachy fuzz, and no fur at all.
Sphynx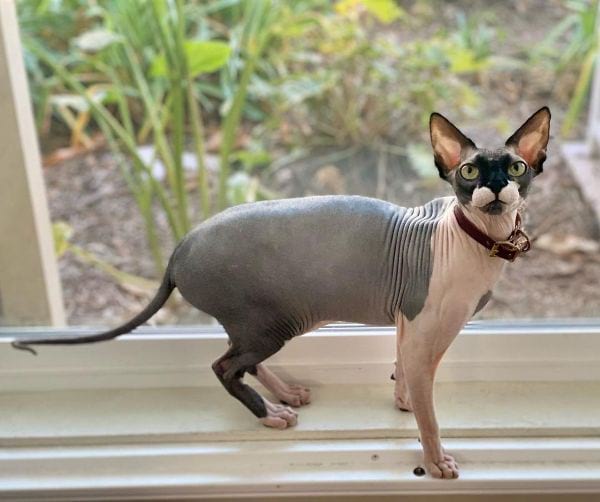 PRICE: $1,000-$2,000
Being hairless as the Peterbald cats, the Sphynx is a bit less expensive but at the same time very demanding felines. These unique cats are considered hypoallergenic and the hairless cat price for sale may range from $700-$800.
Lovely, affectionate, and intelligent cats like Sphynx are well-known in every corner of the world thanks to their natural baldness. These cute baldies are highly devoted creatures that can be quite shy with strangers.
Scottish Fold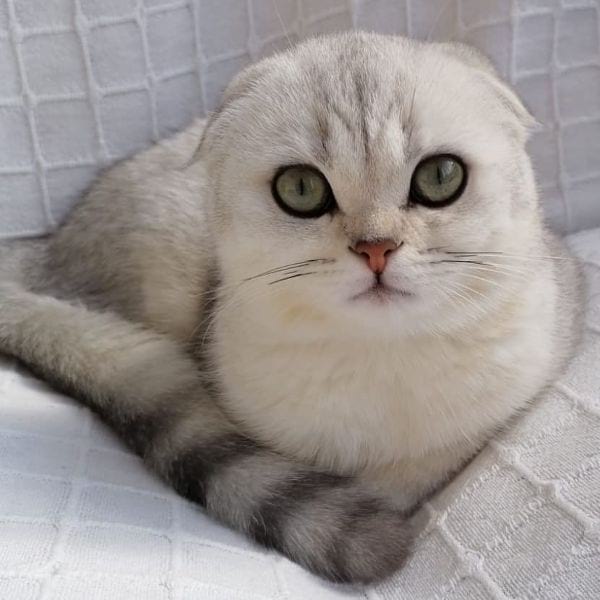 PRICE: $1,000-$3,000
The Scottish Fold price is rather stable and it is really difficult to find a kitten of this gorgeous breed for less than $1,000.
The Scottish Fold cat makes a perfect, sweet favorite who strives on human interaction but it doesn't to be constantly in the center of attention. The Scottish Folds usually have an adorable sad-looking appearance and energetic sociable personality.
Russian Blue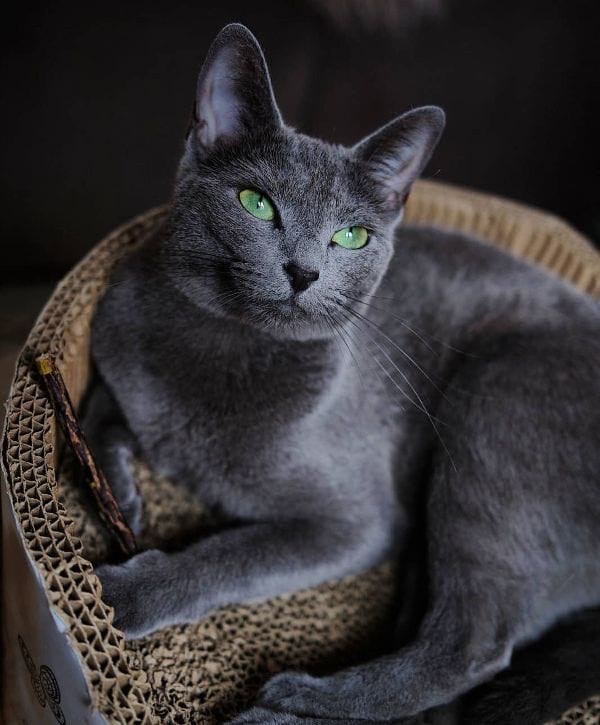 PRICE: $1,700-$3,000
The Russian Blue cat price can vary a little but it is almost impossible to find such a wonderful cat for less than $3000, only if you are lucky enough to find the Russian Blue cats for sale on the Net.
A freedom-loving and independent creature, cautious and shy, calm and smart. This is all about the Russian Blue cat and its temperament.
American Curl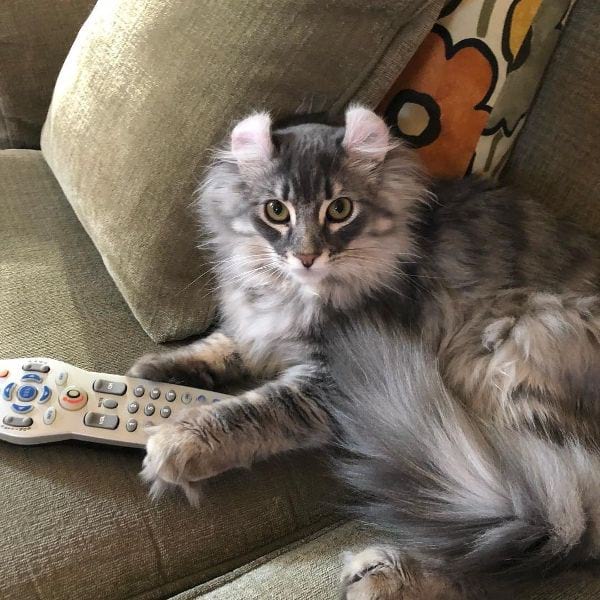 PRICE: $1,200
The biggest cat breed that costs a lot is the American Curl. It looks like an expensive cousin of Scottish Fold.
Thanks to the unique ears, this breed obtained its name. These big house cats are known for their friendliness and sociability. Moreover, this feline breed is featured by its loyalty to the owners and vocal skills.
American Wirehair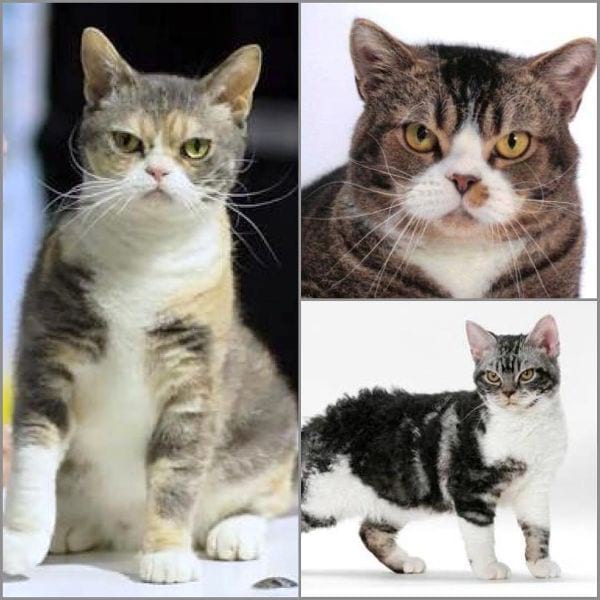 PRICE: $1,000-1,200
Among the most loyal cat breed options, the American Wirehair cats are at the top. These specific but beautiful cats are the result of a spontaneous mutation that made these felines on the list of the most popular cat breeds.
Due to the unique coat that is crimped and coarse, this friendly companion cat breed is always at the center of people's attention. But these cats love attention and they easily adapt to the increased attention towards them.
British Shorthair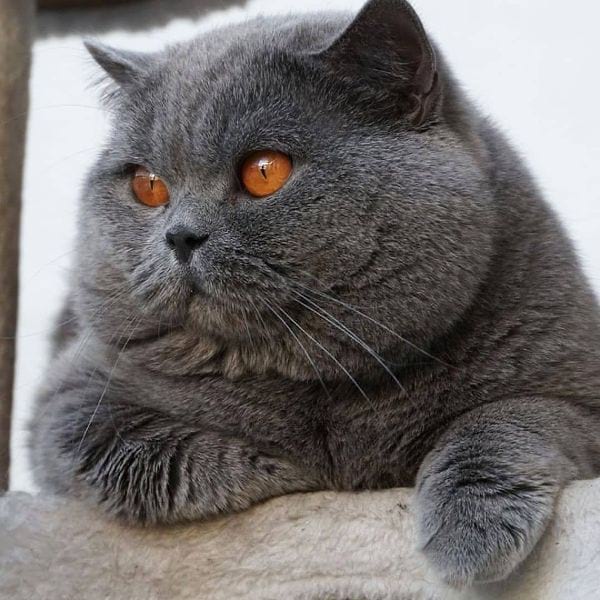 PRICE: $800-$2,000
The British Shorthair price differs from $1,000 to $2,000. But you can try to find the British Shorthair cat for sale on the Net and the price may be lower.
These highly playful cats remain kittens even in their adulthood. They can be taught new tricks quite easily and quickly. They constantly strive for human attention and interaction.
Maine Coon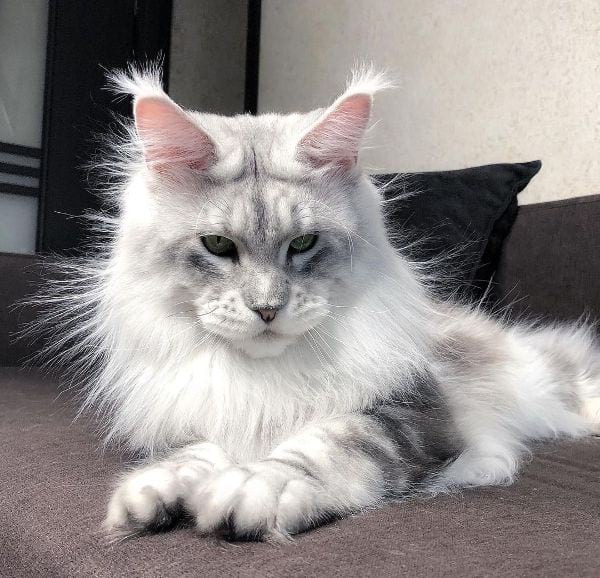 PRICE: $400-3,5000
The biggest cat in the world that refers to the fluffy cat breeds is the Maine Coon. These cats typically cost between $400-3,500 from a reputable breeder.
It is easy to train but needs a lot of grooming because of being a long-haired creature. Maine Coon's massive size makes this feline look like a giant but its sweet temperament makes it a giant with a soft and gentle nature.
Norwegian Forest Cat (aka Skogkatt)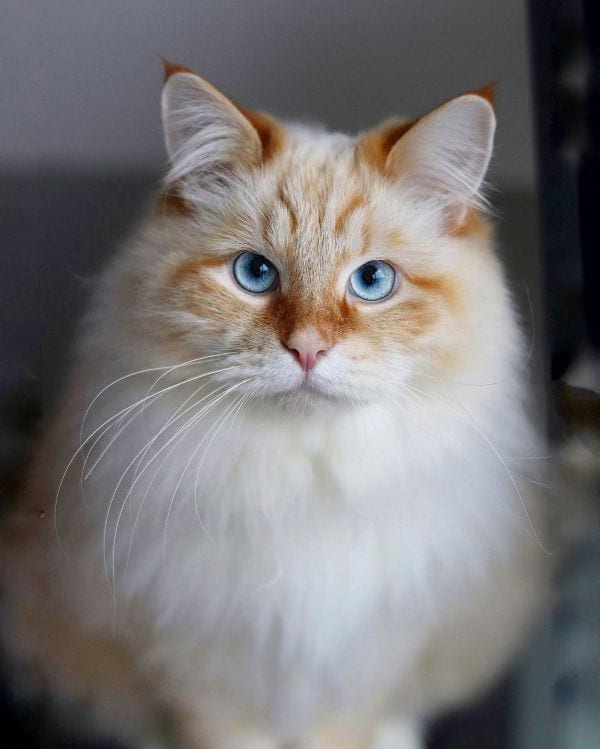 PRICE: $500-$800
One more costly house cat of the largest cat breed is the Norwegian Forest. The Norwegian Forest Cat price can range from $500 to $800.
The Norwegian Forests are big-sized and affectionate felines who adore playing and connecting with their humans. This cat type prefers to have personal space and privacy but at the same time, it expects to be a part of the family and shows its great devotion.
Egyptian Mau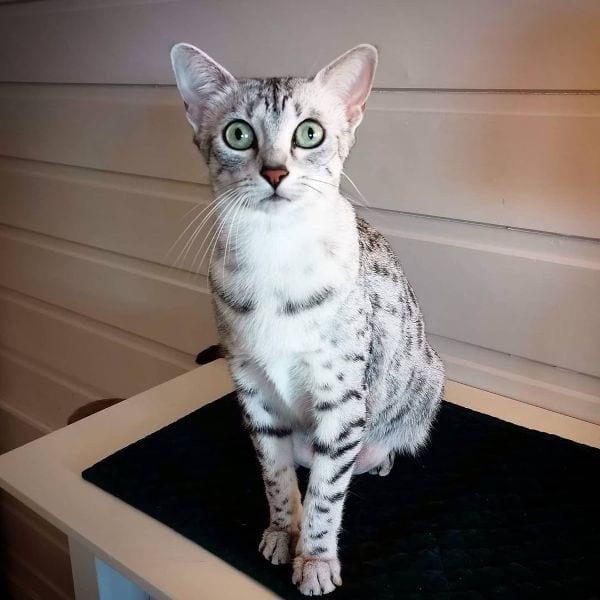 PRICE: $500-$800
The Egyptian Mau belongs to the tabby cat breeds. The Egyptian Mau price can vary from $500 to $800.
This elegant athletic cat looks feral and mysterious. Egyptian Mau cats are popular across the world and especially adored in European countries.
The kittens of this breed make splendid pets and they are surprisingly calm and gentle considering their ancients wild roots.
Siberian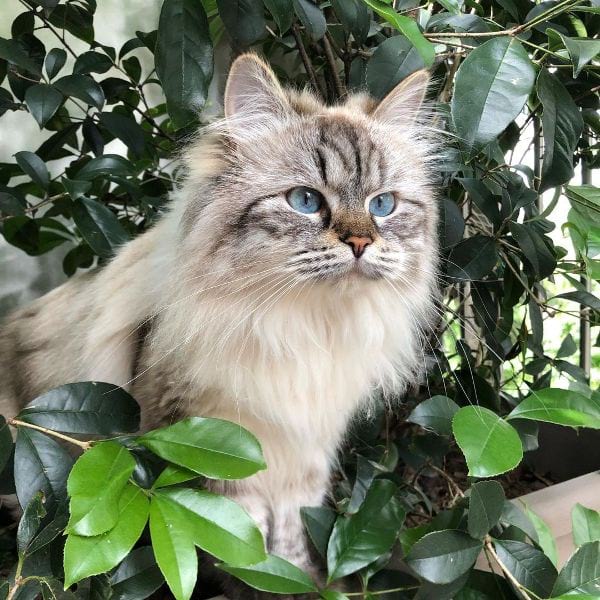 PRICE: $1,000-$2,000
The biggest house cat breed after the Main Coon is the Siberian. The Siberian cat price can be from $1000 to $ 2000.
Being a lovable family companion as well as a loyal four-legged friend, the Siberian has playful nature, and thanks to it this cat type gets along well with kids and other domestic animals.
These cats mature not very fast. It usually takes them 4-5 years to reach adulthood both emotionally and physically.
Ragdoll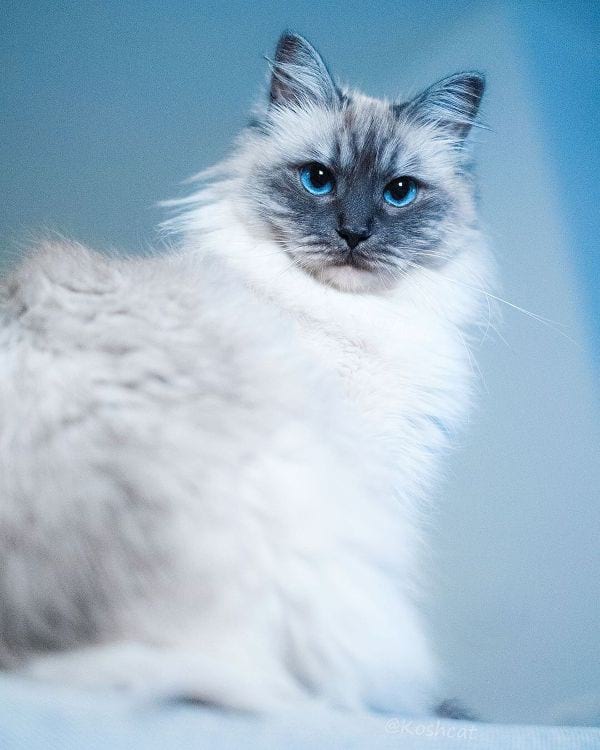 PRICE: $1,200
The prettiest cat on the globe, the cutest and loveliest one is the Ragdoll. As a rule, the Ragdoll cat price is not less than $1200.
The Ragdoll cat breed refers to the largest cat breed. Despite that fact, Ragdolls are surprisingly patient and gentle felines.
The thing they love most of all is to play and cuddle with their owners and kids. The Ragdolls love people's attention but not too much. They are intelligent, affectionate, and extremely devoted to their pet parents.
Toyer Cat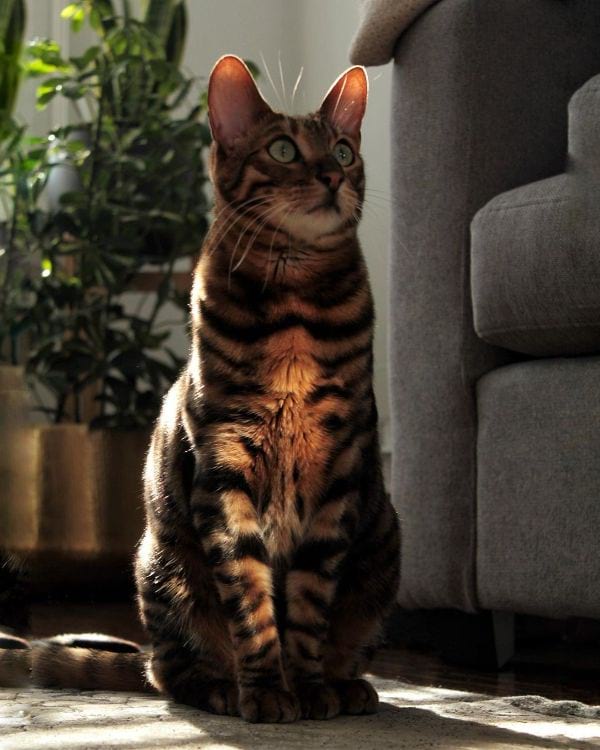 PRICE: $5,000
Being a relative to the Bengal's ancestors, the Toyger price is a bit lower. It is possible to find this cat breed for only $5,000. However, the kitten price of Toyers may start from $2,000.
The Toyer Cat looks like a mini copy of a real tiger and this feature makes this breed highly popular and demanded throughout the world. Having wild roots, this cat breed impresses by its feral appearance and quite gentle and reserved temperament.
Lykoi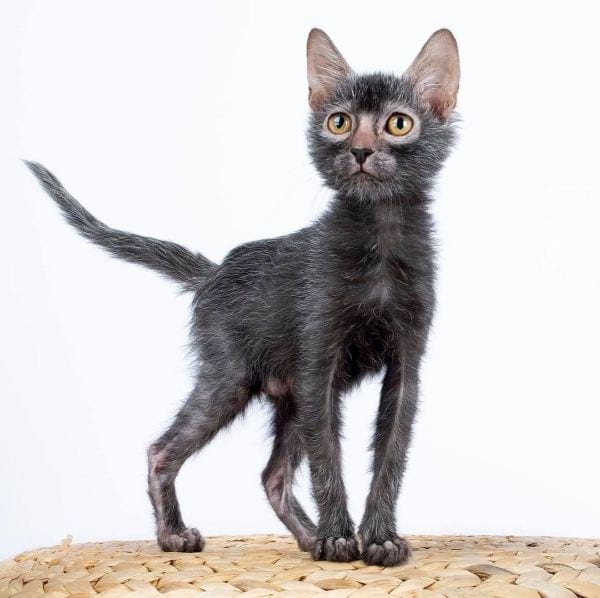 PRICE: $1,300-$2,000
This unusual-looking breed was born in the UK and is considered the most exclusive British cat breed. The Lykoi cat price is about $1,300 but it may vary depending on the age of the feline.
The strange ware-wolf appearance of this breed makes it known all over the world. Despite Lykoi's odd look, this cat type features an easy-going and affable nature and highly developed sociable skills.
The Selkirk Rex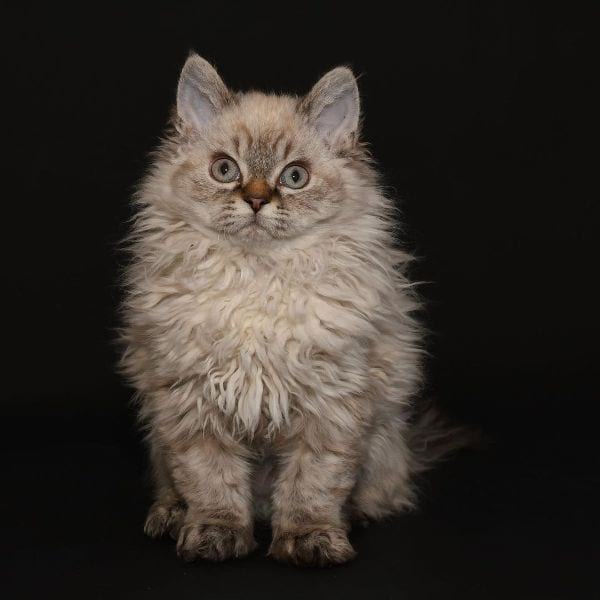 PRICE: $500-$800
We know different long-haired cat breeds, but one of the most expensive and the prettiest ones in the world with chic curly hair is the Selkirk Rex. The common Selkirk Rex price is about $500-$800.
The cute curly coat of the Selkirk Rex attracts cat lovers around the world. This cat breed can have long-haired and short-haired coat types, but in both versions, their coat is bushy and curly. Most of the time these cats like to take part in active activities because of their playful temperament and curiosity.
Buying from a reputable cat breeder
According to the official statistics gained from The Humane Society of The United States, less than 5 percent of rare cat breeds are usually bought from respected cat breeders. But if you are ready to get the most expensive pet, it would be appropriate to turn to a reputable cat breeder to purchase a feline with a really notable bloodline.
How to Care for the Most Expensive Cat Breeds in the World?
Bringing a pedigreed kitten into your house has certain benefits and one of them is that its regular care does not differ much from ordinary felines. Regardless of the cat price and its bloodline, first of all, you get not just a cat into your house, you get a new family companion, so you should be ready to love, respect, and care for your four-legged friend throughout its entire life no matter how much it costs.
You have to consider that expensive rare cats need high-quality cat food that also isn't cheap and special cat feeders. Moreover, don't forget about preventive health care, regular check-ups at the vet, and various cat accessories such as bed, litter box, brush, collar, cat tree or cat tower, water fountain, and so on.
FAQs
What is the most expensive cat in the world?
Ashera cats are the rarest breed available, and their remarkable coat and pattern makes them look like snow leopards. This rare breed is produced by a Los Angeles breeder. Only 100 kittens are released each year, and these exceptional animals are sold for a staggering $125,000. The cost to add one of these exceedingly uncommon felines to your household starts at $22,000, and the waiting list may be as long as five years.
What is the rarest feline?
The rarest cat in the world is the Sokoke cat. The Sosoke is a little wildcat that exists naturally and is unique to Kenya's Arabuko-Sokoke Forest.
What cat costs $10000?
The Savannah cats' cost range is $10,000-$25,000.
Conclusion
Buying the most expensive cat from our list of cat breeds is a cool idea. But don't forget that even if you purchase a costly cat breed around the globe, the most essential thing for your feline is your love and care that can't be bought with any money. Keep that in mind when choosing the cutest cat in the world to bring into your home as well as into your heart.
You may also like:
What Are the Cutest Cat Breeds?