Have you made the responsible decision to become the proud parent of a Siamese kitten? The choice of the breed has already been made, but an equally important step lies ahead of you – you must choose an individual breeder or cattery from whom you will buy the kitten of your dreams.
If you are looking for information on kittens for sale in Wisconsin, then we've got you covered.
We've spent over 8 hours analyzing breeder ratings and reviews online to bring you a list of the best breeders who have an impeccable reputation and offer the cutest Siamese kittens for sale Wisconsin.
Some Interesting Facts About Siamese Cats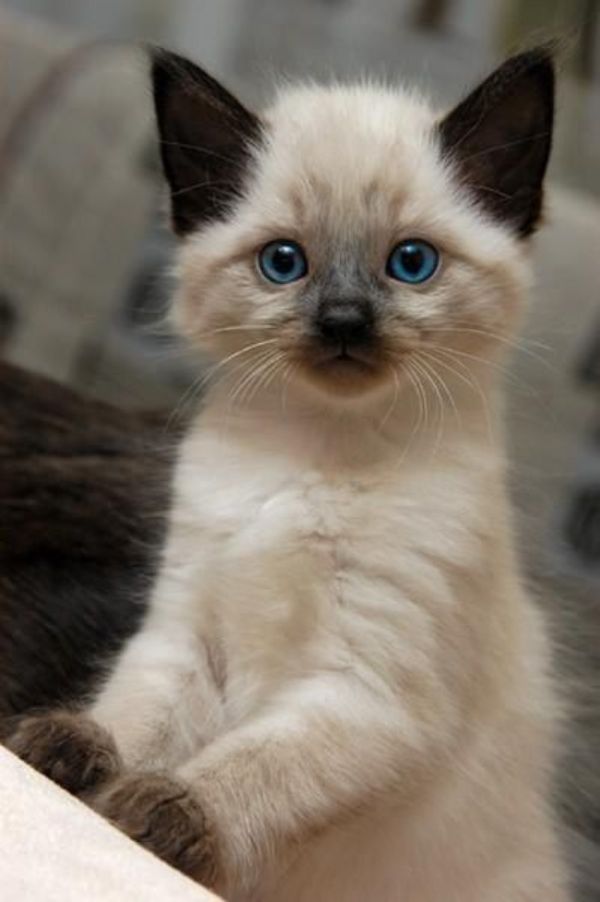 Even if you think that you know Siamese kittens inside out, we still have something that will surprise you.
Earlier, Siamese cats had curved tails and suffered from squint eyes. Cat breeders considered these traits undesirable and gradually eliminated them through breeding.
The Siamese cat was once the fattest cat in the world.
The weight of a five-year-old cat from Russia has reached 23 kilograms.
On 7 August 1970, a Siamese cat from Oxfordshire in the UK gave birth to 19 kittens.
In the homeland of Siamese cats, in Thailand, they are called the moon diamond.
Most of the Siamese felines are absolutely lactose intolerant. Siamese cats are prone to absolute lactose intolerance, and even a small sip of milk can cause diarrhea in an adult animal.
Siamese Kittens For Sale in Wisconsin
Here is the list of reputable Siamese cat breeders in Wisconsin.
Wisconsin Siamese Snowshoe Kittens

Wisconsin Siamese Snowshoe Kittens breeder offers kittens of the most popular colors: seal point Siamese, chocolate point, blue point Siamese kittens for sale, and prices start at $1200. Besides, there are kittens of exotic colors (torties and torbies), as well as Snowshoe Siamese cats for sale, but they are more expensive.
If the kittens you are interested in are out of stock, you can sign up for a waiting list. You can take the kittens home when they are 7-8 weeks old, or ask the breeder to hold the kittens longer. For more information, you can contact the cattery through their website.
Willow River Siamese


This small cattery is located in western Wisconsin, and the main focus of their activity is breeding old-style Siamese kittens. This breeder offers all the information on caring for kittens: vaccinations, living conditions, and food. Thus, they feed kittens quality dry and wet food, as well as homemade cat food.
New owners receive kittens with two basic vaccinations as well as TICA registration papers. Kittens can be picked up at the age of 11-12 weeks, but they are not sterilized/neutered before they are homed. You can purchase kittens from stock or sign up for a waiting list (no deposit is required).
OhanaSkye Siamese


This CFA registered cattery has a long history and extensive experience in breeding purebred seal, blue, chocolate, lilac, and lynx point Siamese kittens. Kittens offered by this cattery show the best qualities of the Siamese breed, both in terms of appearance and temper.
OhanaSkye Siamese is a member of the CFA Siamese Breed Council, National Siamese Cat Club, Mid America Siamese Club. For more information, you can contact the breeder directly via the website.
Koblizek Siamese


This is an experienced breeder (with over thirty years of experience), Koblizek Siamese is CFA certified. Seal point Siamese, chocolate point, blue point, and lilac point are available at different times.
Siamese Cat Breeders in Neighboring States
Ceylon Eyes


This cattery is based in Minneapolis and is known for breeding TICA registered, purebred traditional, and Applehead Siamese kittens. All kittens are sociable, loving, and playful.
You are welcome to bring kitties home when they are 12 weeks old; all felines come with a health guarantee. If you would like to sign up for the waiting list, be prepared to make a deposit, as the litter is limited and kittens are in high demand.
Siamese Royalty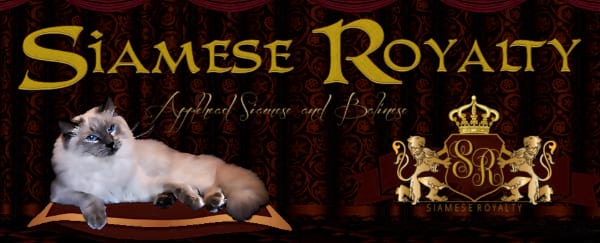 This little cattery is located in Illinois. Siamese Royalty is a CFA Cattery of Excellence, CFF and CFA registered. This small breeder has Traditional Appleahead Siamese kittens for sale and long-haired Siamese cats (Balinese) on offer. All kittens have a well-rounded temperament and are regularly checked by local vets. This is one of the Applehead Siamese cat breeders who offer kittens with excellent pedigree.
Wisconsin Cat Rescues
Specialty Purebred Cat Rescue

This organization rescues pedigree cats and cats with special needs. To adopt one of the cats, you must meet their requirements and go through the application process.
Wisconsin Humane Society


This Siamese cat rescue in Wisconsin provides shelter, care, and protection for wild and homeless animals. They get purebred Siamese cats and mix cats regularly, so you can find a cat for your family.
How Much Do Siamese Cats Cost?
How much are Siamese cats? So, if you decide to buy a kitten, be prepared to pay from $1200 for a purebred Siamese, rare colors are more expensive. However, do not forget that you can find Siamese cats for adoption and become the savior for the little miracle.
How Many Cats Can I Have in Wisconsin?
According to Wisconsin Pet Regulations, a limit depends on the local municipality. Some of them don't have restrictions, whereas others allow no more than 2-3 cats per home.