If you are planning to buy a Siamese cat or kitten in Michigan and not to spend too much money, you can always consider the options of Siamese kittens for sale in Michigan.
The best way to find Siamese kittens for sale in Michigan is to check out reputable Siamese cattery houses. Here you'll find the most reliable 9 Michigan cat breeders where you can purchase or even take free Siamese kittens if you are lucky enough.
TOP Siamese Cat Breeders in Michigan
Check out our catalog of the best Siamese cat breeders in Michigan and complete your own Siamese kittens for sale on craigslist Michigan to find your perfect kitty.

The kittens in the Mitten Kitten Cattery are raised as members of one family because they are kept without any cages and thus they can move around freely.
The owners of the cattery are ready to provide a complete list of products that they use when raising their felines. They also highlight that the main component adult cats and small kitties need is love from their humans.

Being one of the oldest Siamese catteries in Michigan, Sanmaurs Siamese is a CFA- and TICA-registered cattery that has about 50 years of successful experience.
This cattery has a long history of breeding champions and shows' Siamese cats. So if you decide to visit this place or contact them via social media, you can be sure that it is one of the most respectable and trustworthy Siamese catteries in MI.
Moreover, the cattery often offers adult Siamese cats for sale and kittens as well to find caring masters who will treat them with love.

VanScholten Siamese MI Cattery is a place that specializes in raising old-style Siamese kittens and cats. So, you can look for classic applehead Siamese kittens for sale there.
This cattery prides itself on breeding purebred traditional Siamese kitties, and their Siamese cats all come with a premium pedigree, regardless of their cost.
For those people who are searching for Siamese kittens for sale in Holland MI, VanScholten Siamese Cattery can help a lot. Visit the cattery website and choose a pretty fur ball that will brighten up your life.

Katz Meow Cattery is known as a hobby cattery that aims at raising healthy and happy kittens that will be lovable and well-behaved in their new home.
The owners try to follow the breed standards and that's why at Katz Meow Cattery you will see only the purebred Siamese cats with great bloodlines. The cattery keeps Siamese in 4 traditional colors.
Thus, sometimes you can see the ads about selling Seal Point or Blue Point Siamese kittens for sale, Chocolate Point or Lilac Siamese Kittens for sale on their website.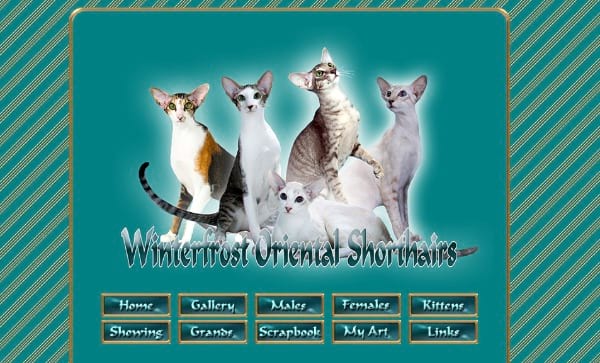 Breeding Oriental Shorthairs, Siamese cats, and Colorpoint Shorthair felines, Winderfrost is considered a relatively small cattery located in Roscommon, Michigan.
Since 2019, Winderfrost has been a member of CFA and TICA. All their kitties come registered in these reliable associations, pedigreed, and completely housetrained.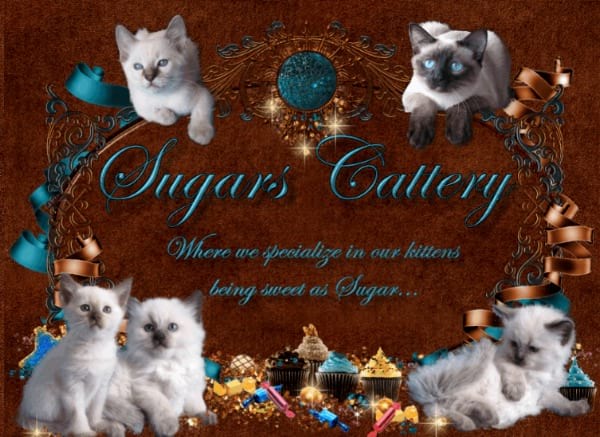 Sugar Cattery is another respected Siamese cat breeder in Michigan that is situated in the Upper Peninsula. This Siamese cat paradise was created in 2006, and it can be proud of its great reputation.
Sugar Cattery specializes in breeding Blue Point Siamese cats. When breeding the kitties, the cattery owners try to check out their health conditions and do all the necessary tests before new masters bring Siamese kittens into their new homes.

Like any good cat cattery, MyBali Si definitely cares about the mental and physical health of all their felines. They offer Siamese kittens in classic colors and rare ones as well.
This is a spot where you can find Lynx Point or Red Siamese kittens for sale. All you need to do is to monitor the ads on their website, and we're sure that you'll find your ideal pet.

Such a small Siamese cattery as Siamese Resort can impress and amaze any Siamese cat lover. The goal of this cattery lies in raising their kittens as members of their own family before they join yours.
Due to this fact, all the kittens in Siamese Resort get a lot of personalized attention and can be lovable and tender pets that get along well with adults and kids at their new home. All the kittens have TCA certificates.

As one of the most famous applehead Siamese rescues in Michigan, this place was created to give hope to adult Siamese cats and tiny kitties of having a new home and caring masters.
Michigan Siamese Rescue usually posts ads about available cats on their site as always waiting for people who are ready to help suffering animals.
Frequently Asked Questions
What is the average price of a Siamese cat?
The most popular types of Siamese kittens are Blue Point, Lilac Point, and Seal Point Siamese kittens. The average Siamese kitten price of such kitties can vary from $600 to $1500. However, if you want to buy a purebred Siamese cat or kitten with a perfect pedigree, it may cost between $1000 and $2500.
Where to buy a Siamese cat?
For those Siamese cat lovers who want to purchase purebred Siamese cats for sale in Michigan, the most suitable way to implement this intention is viewing the most trustworthy Siamese kitten breeder options, as well as catteries above to choose the right Siamese kitty.
How many cats can you own in Michigan?
In the state of Michigan, you can keep as many cats as you like, but you must follow the state's animal welfare rules, which require that a pet owner not inflict suffering to their cats through neglect.
Conclusion
Siamese cats are one of the most loyal and devoted felines you can have. These gorgeous creatures with hypnotic eyes and slightly capricious nature can leave no one indifferent.
Besides, these felines are easy to take care of. But the Siamese cat price can confuse you and in this situation, you can pay attention to Michigan Siamese rescue shelters, catteries, and respected breeders who offer cheap Siamese kittens for sale or even for free.
Check out reputable breeders in the nearest states – Wisconsin, Illinois, Pennsylvania.