The Siamese cat breed, also known as "Meezer", is one of the most ancient, mysterious, and sought-after cat breeds in the world. They are loved by millions due to their adorable appearance with a signature fur pattern, icy blue eyes, loyal attachment to owners, and excellent learning ability.
Owners of this chatty breed benefit from the extroverted nature of the Siamese cats – they play with these fluffy felines, cuddle, and often communicate even without words.
Each owner of a cute Meezer wants to choose the cutest name that will best suit the cat's appearance and temperament.
Thinking about getting a Siamese cat? You got lucky because we've rounded up the best ideas for Siamese cat names. You will also find cute, popular, sweet, famous, fun, and mystical names for cats on this list.
About Siamese Cats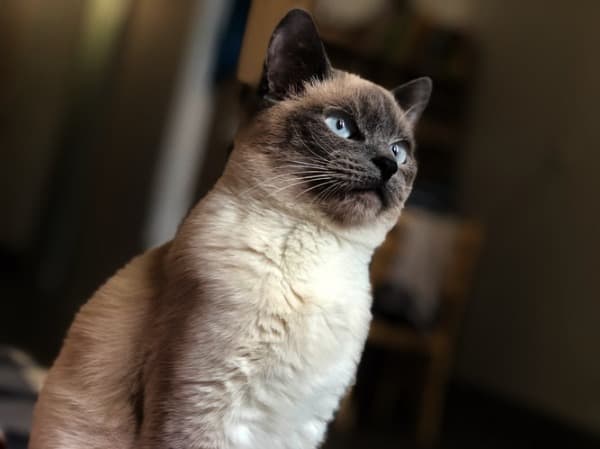 Felis catus (a Siamese cat scientific name) is a breed with a rich history. It originated in Thailand (old Siam) and has become a symbol of luck, prosperity, and wealth.
The Siamese has recognizable physical characteristics: a triangular head shape, almond-shaped eyes, a sleek fur with an exceptional pattern (lavender, tortoiseshell, grey, seal point, white), elongated ears, and awesome blue eyes. Besides, due to their short fur, they don't shed as much as other cats.
Here are some characteristics of Siamese cats:
Siamese cats are vocal (one of the fun facts about Siamese) and outgoing. They follow their owners and are always ready to communicate.
They are affectionate and loyal companions – you will never sleep alone and always watch movies with your Siamese cat on your lap.
They get along with children as long as they treat the cats nicely. They are very mutual and if you give them a lot of love, care, and attention, they will return everything to you threefold.
Mythical Siamese Cat Names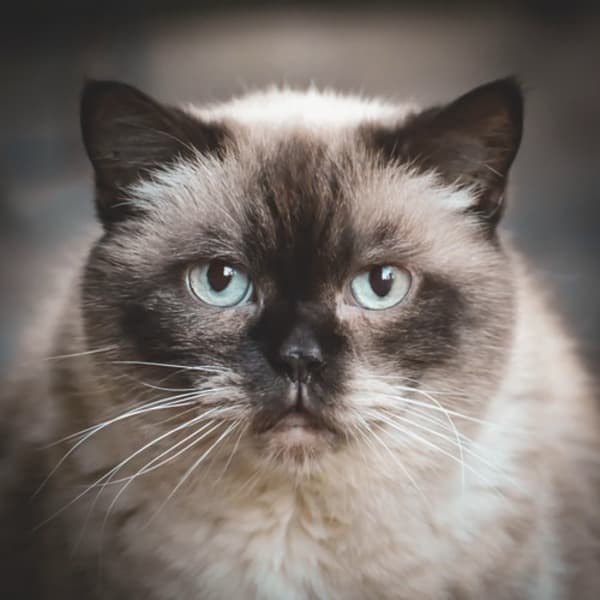 The majestic Siamese deserves a magical name. And what could be better than names for cats found in various mythologies? Here are mystical names for blue-eyed felines.
Aries – this name of Anglo-Saxon origin suits a noble blue-eyed Siamese kitten.
Medusa – a name of Greek origin for a playful Siamese girl.
Olympia – it means "Mount Olympus" – the home of the Greek gods. This is one of the cutest Siamese girl names.
Hermes – meaning "the patron of travelers", it is great for a white fluffy Siamese cat.
Hera – a lilac Siamese with icy blue eyes will carry the name of the Greek goddess with dignity.
Adonis – a great Greek name for sealpoint Siamese cats.
Zeus – perfect for a majestic and beautiful grey cat.
Athena – great for an intelligent blue cat.
Bastet – one of the most popular Egyptian female cat names.
Dina – one of the magic names for cats, meaning "fair".
Ra – suits a brown Egyptian Siamese cat.
Freya – one of the Siamese kitty names for lovely kittens.
Popular and Cool Siamese Cat Names
Bijou – means "small jewel" in French.
Atréju – for a laid-back kitty.
Filou – for a cat who is your true friend.
Serafina – means "fiery"; a distinctive choice for energetic cats.
Koko – means "night", so it is perfect for Seal Point Siamese cats.
Si
Sagwa
Jen
Casper
Merlin
Dante
Nova
Ricky
Sassy
Smokey
Thai Siamese Cat Names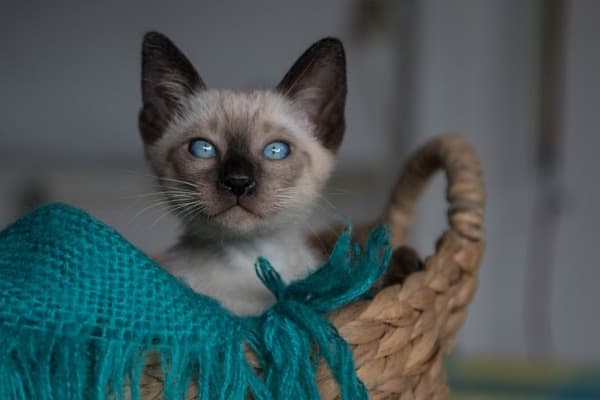 Thailand female names
May – this name is associated with the Roman fertility goddess.
Nan
Noon
Apsara
Isra
Tida
Dara
Mem
Jane
Beam
Male Thai names
Benz – signifies "bright strength".
Gan
Nut
Virote
Kiet
Ling
Make
Nok
Muang
Pet
Orn
Cute Siamese Cat Names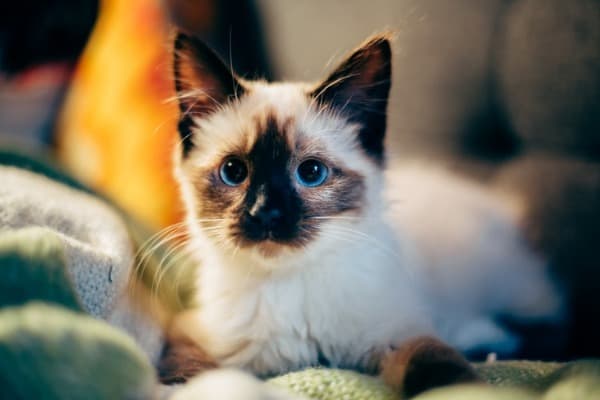 Tonga – a catchy name for a talkative cat.
Calimero – means "beautiful".
Marilyn – an iconic name for a pretty Siamese cat.
Yolanda – this name of Greek origin means "violet".
Kiana – means "gracious" and is great for kind cats.
Arni – a sweet-sounding name for a gentle Siamese cat.
Petal
Sparkie
Peanut
Dancer
Sammy
Angel
Buddy
Jasmine
Luna
Rosie
Brutus
Ash
Famous Siamese Cat Names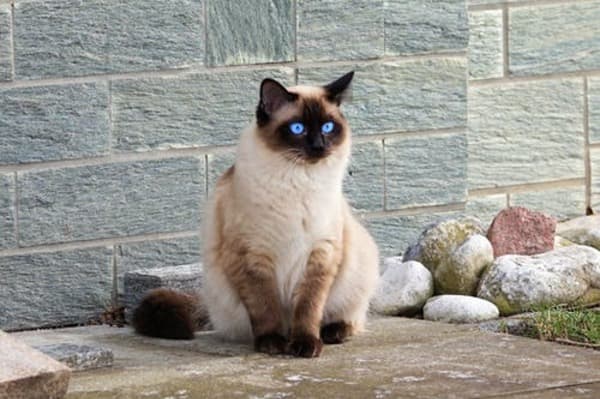 Tao – this Chinese name means "peach".
Am – stands for "immortal".
Yum Yum
Kittibun
Skippyjon
DC
Kraisingha
PharLap
Kittichat
Good Siamese Cat Names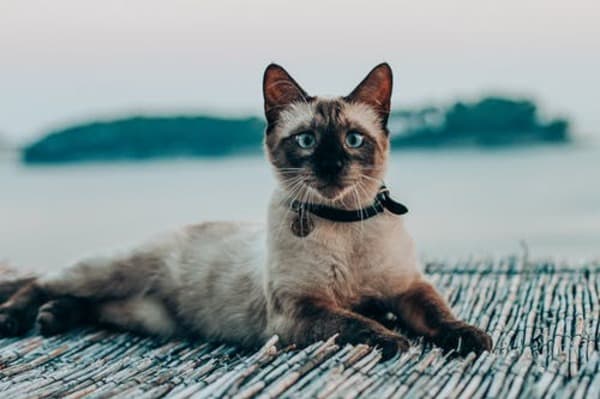 Good Male Names
Felix – great for lucky cats.
Hani
Hugo
Alvin
Cato
Billy
Rama
Sakda
Magnus
Rowen
Good Female Names
Faith – means "devotion" and is great for loyal girls.
Vita
Tove
Luana
Jocelyn
Adele
Eva
Infiniti
Astro
Karma
Best Siamese Cat Names Female
Kim – is your cat a real badass? Then this name meaning "warrior" suits him perfectly.
Chloe
Ariana
Kendall
Grace
Daisy
Audrey
Sabrina
Leslie
Abi
Best Male Siamese Cat Names
Riley
Luke
Ian
Seal
Lynx
Cinnamon
Mao
Pyewacket
T-Mac
Harley
Tiger
Names for Siamese Cats with Blue Eyes
Annabel – suits beauties with piercing blue eyes.
Raya – means "friend" and is great for loyal companions.
Mel
Robin
Gibson
Niko
Frank
Ice
Gem
Sky
Azure
Indigo
Neptune
Sapphire
Siamese Names Based On Color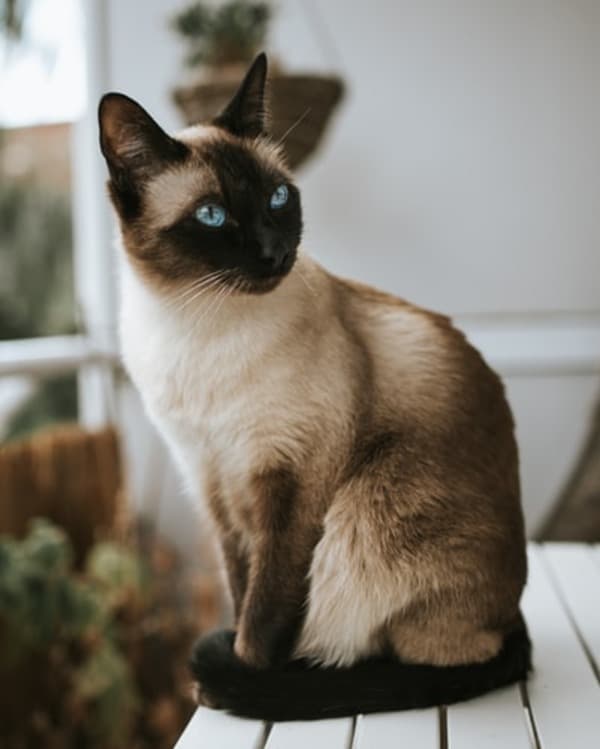 Seal Point Siamese Cat Names
Ming
Bamboo
Isis
Maja
Willow
Taro
Callebaut
Lancie
Zealand
Baileys
Oreo
Unique Siamese Cat Names
Unique Male Names
Castiel
Anson
Pierre
Clyde
Lars
Topaz
Juniper
Yuk
Tim
Unique Female Names
Lotus
Sky
Gem
Avrora
Felicity
Opal
Soraya
Katana
Luna
Supernova
Mali
Fu
Fun Siamese Cat Names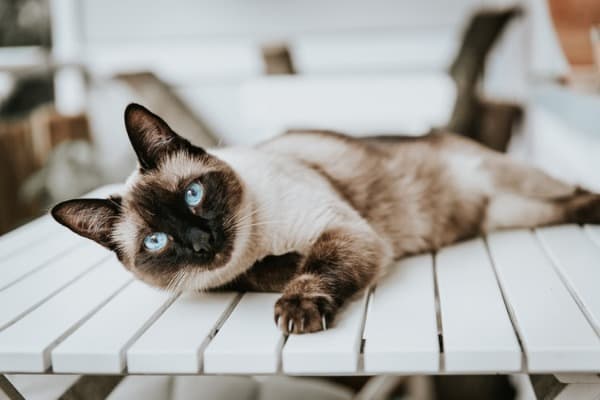 Smokey
Blue
Bandit
Bunty
Cleo
Sammy
Buddy
Baby
Meowsie
Purrito
Cindy
Oliver
Jennifurr
Puddy
Yeti
Siamese cats are affectionate, intelligent, loyal, and amiable. Before picking the right name for your fur friend, be sure to observe his behavior and pay attention to his personality because a perfect name should emphasize the strengths of your feline.
Our list of good names for female and male Siamese cats will help you make the right choice.